Folks, call us fashion folks geniuses (or just fashionable fashion folks), but back in January we appropriately declared the off shoulder top trend as one of the biggest trends of 2016. So naturally, we of course have to pin down everything regarding the fashionable clothing piece.
What is the off shoulder trend
The off shoulder trend have been buzzing for awhile (kind of since last summer) but have been exploding the last couple of months. The off shoulder trend is exactly what the name states, the clothing piece is off the shoulders and leaves the collar bones bare. The true trend of 2016, is to wear one that comes with either emobroidery or with a ruffle!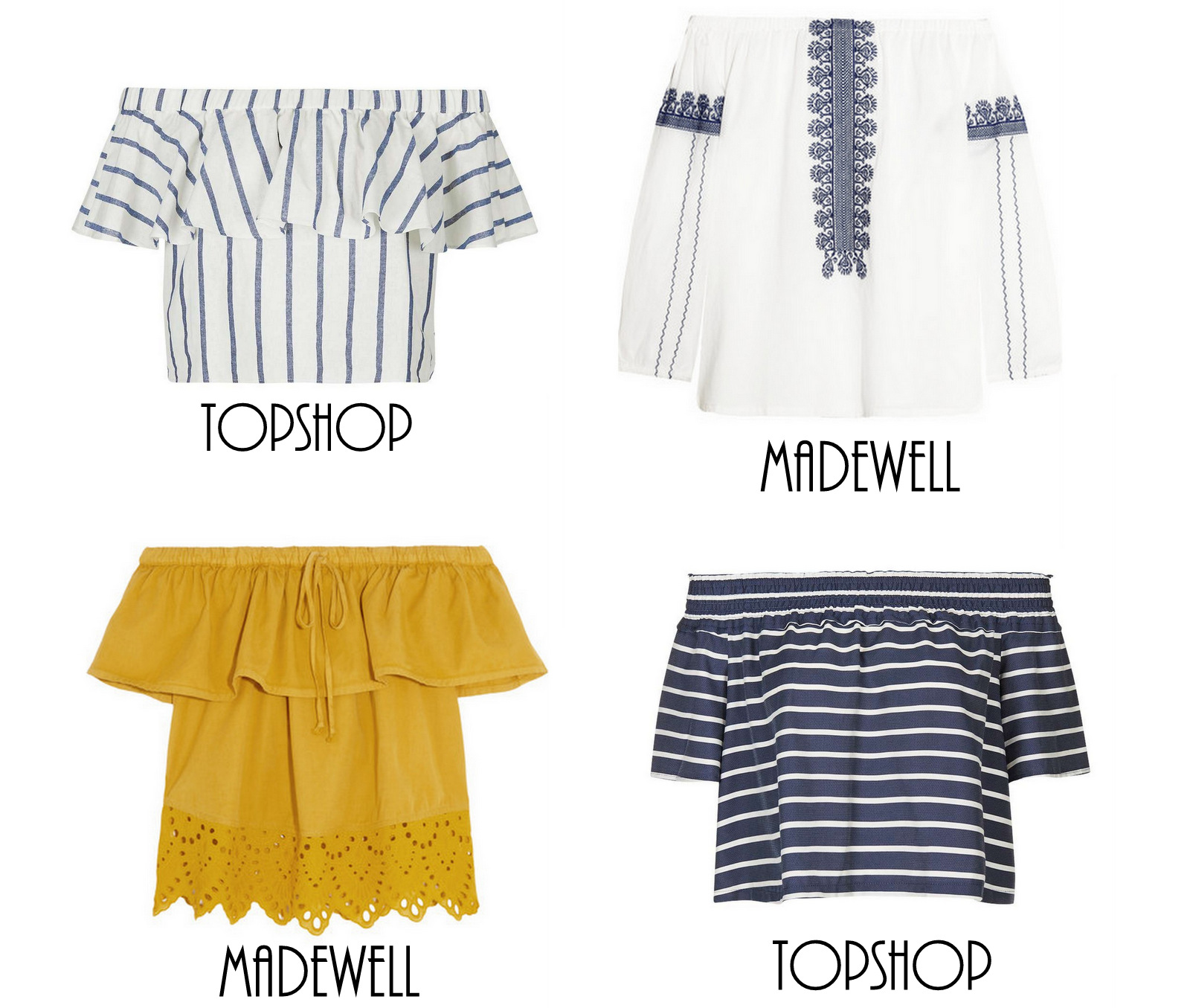 How to style it
As the top is often quite voluminous you want to know how to keep the balance. A bottom that defines your body is a great one. Also a bottom part that's more defined at first and gets wider towards the hemline also creates a nice balance in the outfit. Another thing to keep in mind is to not overdo it with oversized accessories, the more volume you add in the outfit the more centered the volume of the top becomes. Works fine sometimes, but sometimes it gets too heavy on the upper part! Regarding the hair, we think it's flattering to leave the collar bones bare and work it with an updo.
When to wear the off shoulder top trend
The off shoulder trend works kind of whenever. Not perhaps for the most restrict dressing codes in work, as it can seem a bit nude with full visible collar bones. Otherwise the clothing piece is lovely for fashionable street wear. As it's often a bit more fancy, it might be the most useful when out and about or when the event calls for it. Or if you prefer, fancy wear at home is kind of underrated!