Okey, there's sort of a no-brainer that the fashion month is gone before it even has happened. We're already one week in and I don't know how that happened. But, NYFW set the tone for the rest of the weeks and brought a lovely start to the spectacular month. Here's a summary of New York Fashion Week September 2017!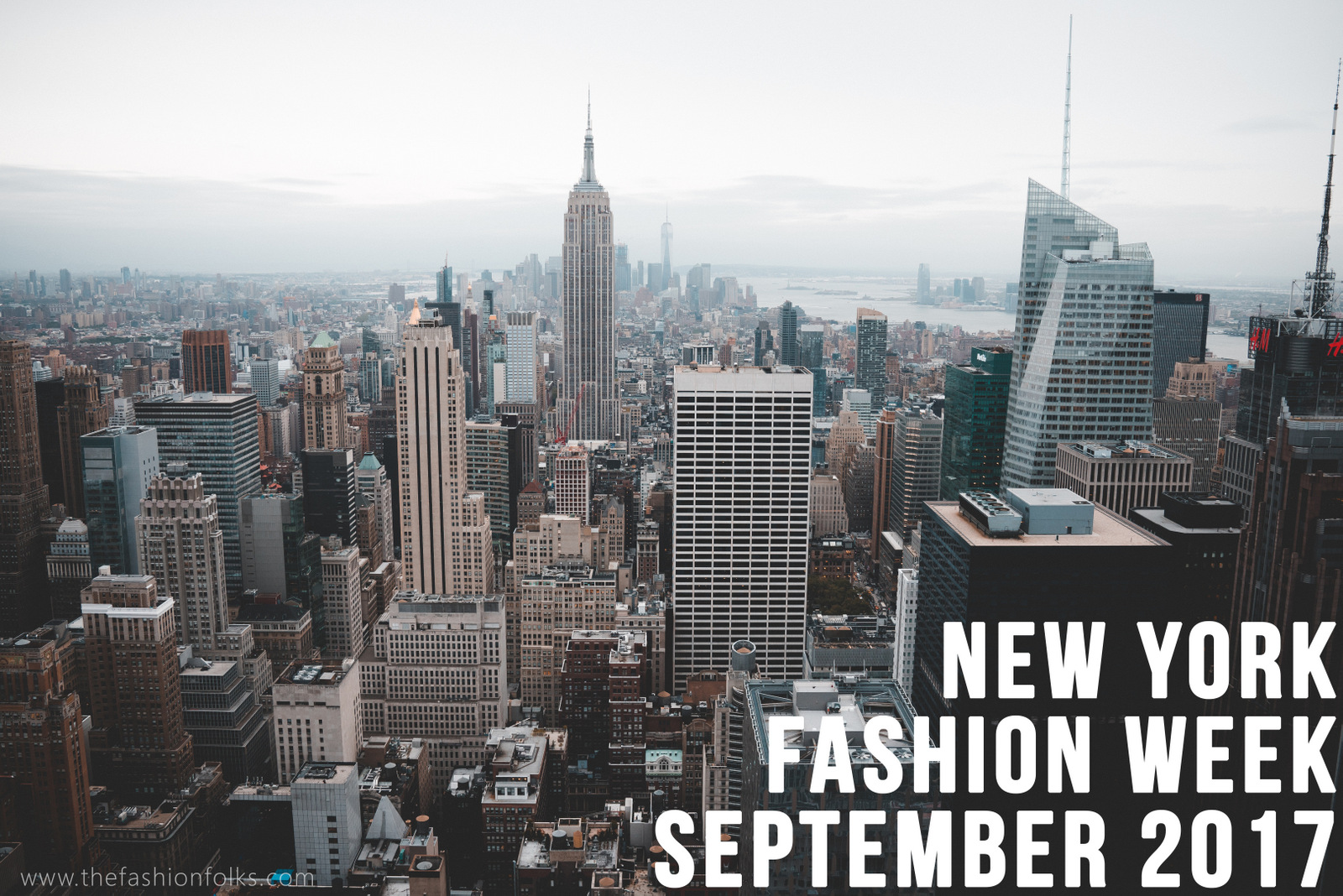 Photo by ian dooley on Unsplash
Highlights from NYFW
Marc Jacobs – I did a full review on Marc Jacobs SS18 yesterday (catch the post here) and I'm still dreaming about some of the pieces. If you love the rich lady style of the 1980s, the capes of the 60s and the prints of the 70s, you simply must see this collection. Catch the collection here.
Delpozo – I talked about my love for Delpozo in this post, and boy' did that label not disappoint. Never has it felt more justified to wear an oversized bow in straw material to accompany the summer style. Clean silhouettes, crispy colors and a fun fashion twist; as always. Catch the collection here. 
Kaia Gerber – Gerber is the next it-model to be sure. Daughter to Cindy Crawford, brows to die for and doe eyes she'll surely go far. I'm not one to obsess with the social media model era, but I'm rooting for Gerber! See her instagram here!
Ulla Johnson – If you miss the warm summer days, here's a postcard for you. Ulla Johnson had a magical runway setting! Or magical, it literally captured any dream one has ever had about a perfect summer day spent in a meadow. The clothes were dreamy too, of course. Catch the collection here. 
Alexander Wang – Alexander Wang SS18 is a must see if you want to know what the NYC fashion vibe is all about. Many of the collections captures this deconstructed and edgy street style. Pending between minimalism and expressionism. Catch the collection here.
Trends From NYFW
I have good news and bad news. If you love the oversized, edgy and glamourous 1980s style; next season sings your melody. If you're tired of the inverted triangle, the blazer and the awkward color combinations; you might want to pass this one. The leading collections from the fashion weeks had several things in common. It was a lot of 1980s in terms of silhouette, sportswear, denim and oversized silhouette. A lot of layering and focus on the upper body. The statement materials were in focus with a lot of denim, patent leather and other textures of statement. I picked out three favorites of mine:
Bold Colors
It's nice to know that the colors are getting bolder and bolder by the season. Going from yellow to blue, red, pink and orange the designers were pretty much inspired by the rainbow for the SS18 season. Sweet pastels were done too, of course, but many colors went more awkward á la the primary shades. A lot of the looks were done monochromatic, leaving the color to be in the spotlight. Anna Sui, Tome, Calvin Klein, Rosie Assoulin and Oscar de la Renta were some to go for the colorful life.
Blazer
If there's one piece you should definitely keep from the current FW17 season it's the blazer. It's everywhere. It's the new midi coat, the new denim jacket, the new leather jacket. It felt like everyone more or less did the blazer. Of course done true to the 1980s look, with the oversized shoulders and silhouette being a fact. Some designers also went for a more structured look with an accentuated waist too. Kind of peplum, but an updated version. Prabal Gurung, Tom Ford, Helmut Lang, Brandon Maxwell and Area were some designers to launch the new it-jacket.
Stripes
Is it ever okey to say that stripes are trending? Probably not. But in fact, the stripes are not that big for the FW17 season, so I figured it would be okey to state their return for spring. Stripes in all different color combinations, shapes and styles were done. Calvin Klein went for a fringe look in stripes. Tory Burch went more classic but playful and Sies Marjan also worked the look. Stripes for life? Yeah, it's a thing.

NYFW – Street Style
So what was the street style life up to? Well, kind of ticking off all the current trends. A lot of ruffles, wrapped top pieces, distressed denim, pointy-toe stiletto and baker boy hats. Some suits, blazers and cute colors.  Not to forget a statement bag of your choice! Here are some chic looks I loved!:
Thoughts
To be honest, NYFW is not my favorite week due to many reasons. But that relative we kind of love but wouldn't want to spend more time than necessary with? Yeah, that's NYFW for me. I feel like we've already seen a lot of the 1980s, street style of the 90s and the minimalism that goes hand in hand with the American fashion. To be noted though, that's also kind of how it goes. A new silhouette/look is presented every second year or so and the following seasons are dedicated to explore all the different elements to it. Interpret the revival in their own way. New York Fashion Week September 2017 was all about this. Old looks presented in new ways, not different enough to feel fresh, but different enough to be something else! But overall though, I'm content with the week! I did however wish for Calvin Klein to step up the game once more, but the SS18 collection was kind of part 2 of FW17 collection, but not as nicely done (if you ask me).
Anyways, have a lovely weekend loves! Next week London is up for an analyze or two! First though, what are your thoughts from New York Fashion Week September 2017? Let's chat in the comments about the highs and lows! Xx