As you might know, I'm a fan of painted nails. Painting your nails is such an easy way of adding some color to your life and feeling like you have your life together. I love to both follow nail trends but also stick to classic colors of white, red and pink. The nail trends winter 2020 are pretty doable, so why not add a new color to your routine this winter/spring season?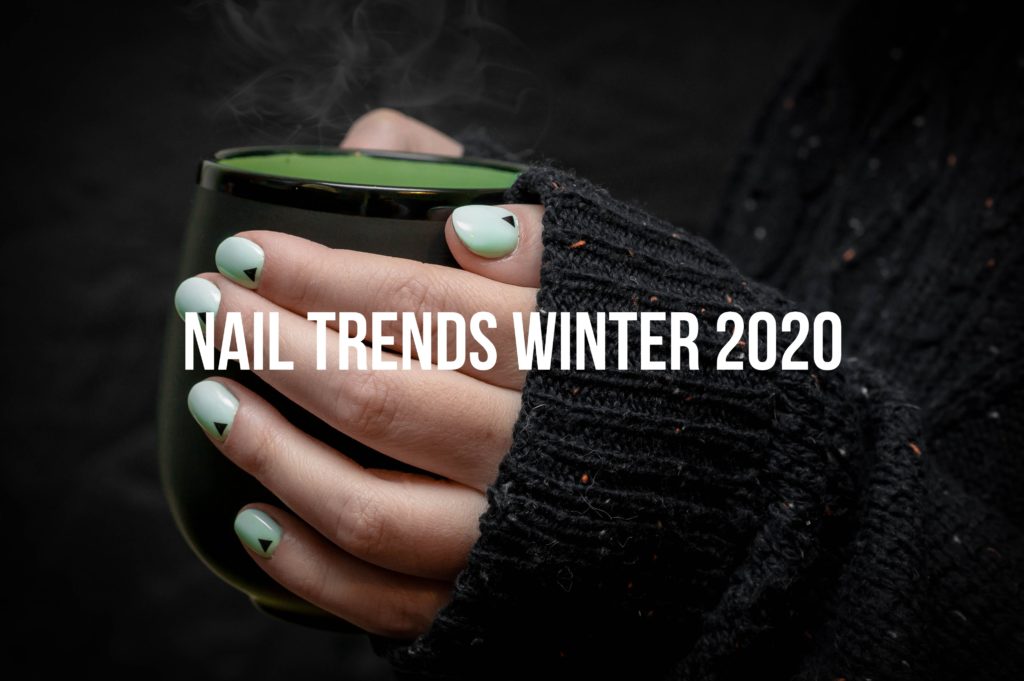 Nail Trends Winter 2020
Peachy Beige
Beige nails have been popular for some time and a new version of this we're seeing in 2020 is a more peachy beige. You could also call the color for a more faded peach. The main idea though is that the color is fairly bright, with a warm tone and some vague orange/pink undertones. This color is such a pretty one for spring with its warm and bright hue. Gorgeous to wear with white, pink and lavender colors. You can easily mix this up by painting one nail in a pattern or another color. Perhaps add some dots with a Q-tip or paint the tip of the nail in red? Read more nail colors here.

Subtle Metallic
Metallic nails are another style of trend that's been here for awhile and is slowly changing appearance. The 2020 style of metallic nails is more subtle and faded, much alike the peachy beige trend I talked about above. What I like about this trend is that it's a great alternative if you find gold/silver painted nails too strong and just want a hint of metallic. You can paint only one layer of a regular metallic nail polish to have it more soft, or invest in a hue that's more toned down. Gorgeous way of lightening up your daily life and add some sparks to your outfits! 

Pastels
Pastels are such a great color for winter and fall. They add color, but they don't steal the spotlight. All kinds of pastels are always a good idea, but perhaps mint green, peach, baby blue and baby yellow are extra trendy this season. The intensity of mint green is stylish with white, denim blue and camel. A baby yellow is another interesting color to go for if you like it more soft and subtle. Also love the idea of working all the pastels, painting your nails in different color is actually a trend itself!

Folks! What nail trends winter 2020 are you working? Let me know in the comments below! Xx