I think it's always a good time to pay attention to the nails, a splash of color can really make a huge difference. Showing your nails some extra love during summer is superb, as you don't want to layer too much with different accessories and jewelry, but still want some color. It's also easy to follow trends when it comes to nails as nail polish is not too expensive and you can fix the nails yourself. Of course there are more advanced nail trends, but let's not underestimate the power of a simple color or two! Here some trendy nail colors summer 2020: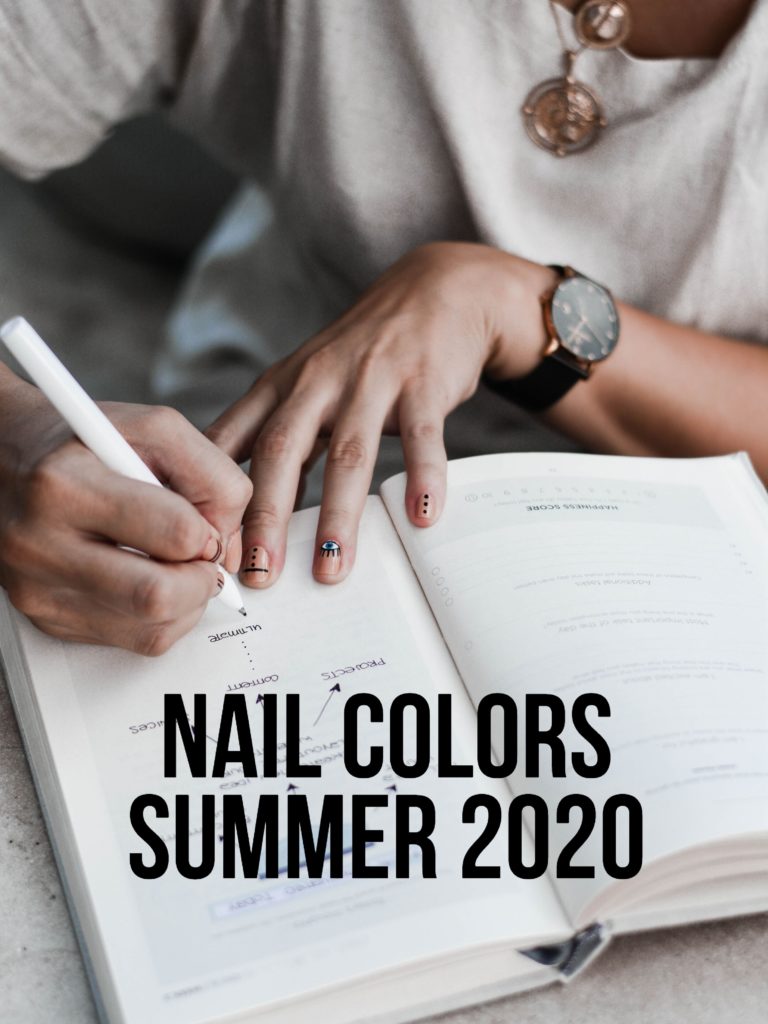 Nail Colors Summer 2020
Lavender
A major trend is the lavender color. It's a trendy color in general and quite the wearable one. Lavender is also a lovely color for nails with its subtle touch. Love the idea of embracing a pastel look with some lavender nails. Also, a gorgeous color with anything white, grey and beige. If you're reaching for a more colorful life, pink and red are really nice to pair with lavender. 
Blush
I've talked about this before, but shall mention it again, blush painted nails are a hit this summer! The warm, dusty, hue of pink is such a great move when it comes to the nails. The hue is neutral, but adds a lot of warmth. Blush is nice with neutrals, pastels and anything from the more earthy colors. Blush with olive green is a beautiful match as well as blush with navy blue. Great color to reach for if you want a hint of color but still keep it subtle. 
Neon
If you however want to play it big, reaching for neon colored nails is a fun idea! The neon trend often tends to be about accessories and details as it can be kind of too much sometimes. Neon nails is therefore a great alternative as you have an intense statement, but it's not taking over your outfit. Neon green nails and neon orange nails are extra exciting this summer, but a good ol' neon yellow or pink is not wrong either.
Folks! What are your thoughts on the nail colors summer 2020? Let me know in the comments below! Xx