As mentioned in yesterday's article, painting your nails in a colorful hue is a simple way of adding more color to your summer fashion. It can also be a way of refining your outfit by making a statement with some stylish nails. Whatever nail polish you own is surely a safe card, but sometimes it can be fun to be more specific with the colors of your nails. Sometimes it's fashionable to do more classic nails and other times it's fun to go for a trendy color. The nail colors summer 2019 are partly classic but also upbeat and modern. Here's a compilation of some of the best ones: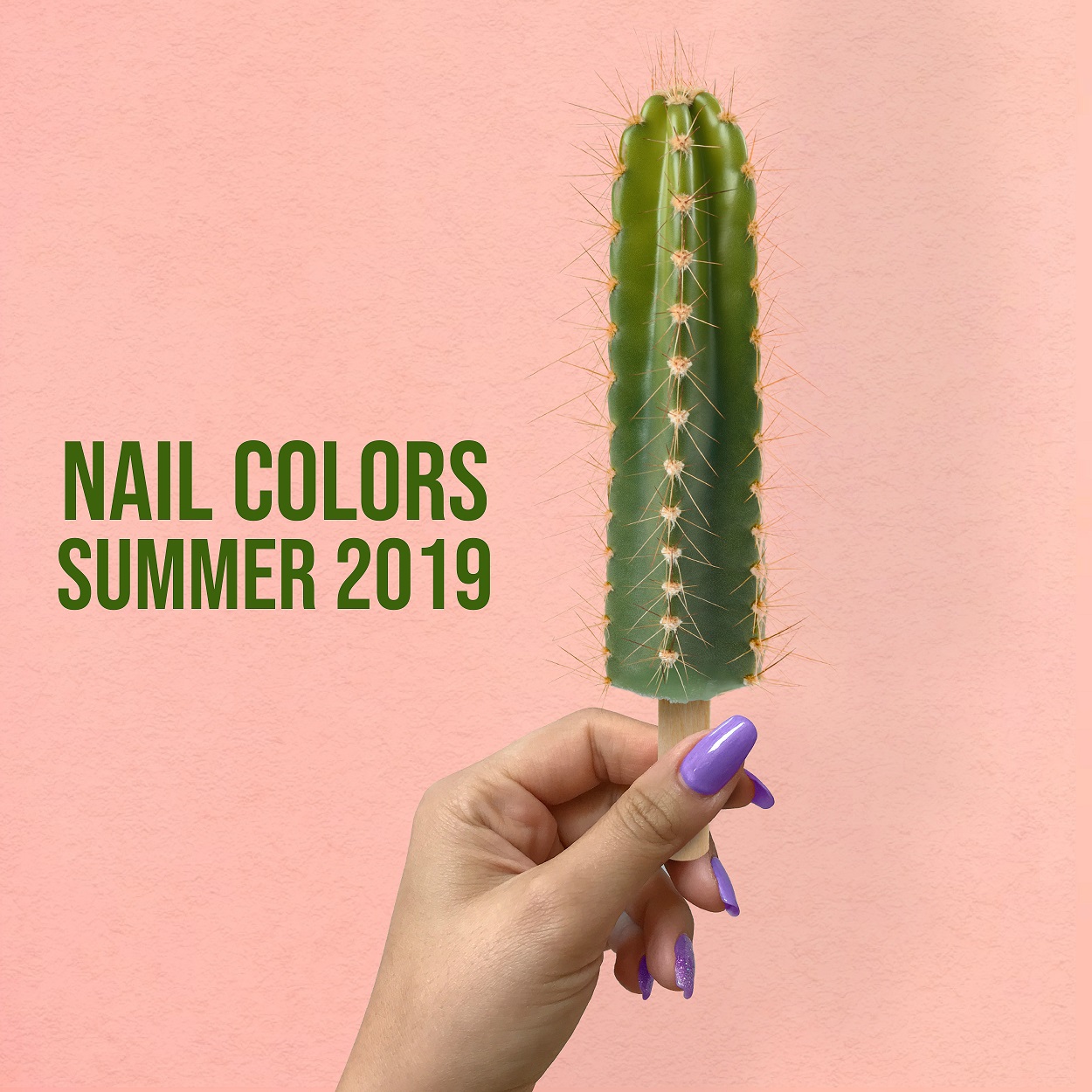 Nail Colors Summer 2019
Lavender
I actually painted my nails in a warm lavender yesterday, so perhaps that's why I'm putting it on the list here. But, anyways, I love that lavender is both neutral and popping at the same time. The bright hue of lavender is similar to grey, which gives it a neutrality. The depth of the color however gives it a colorful twist. I love to match my lavender nails with anything white, red and navy blue – all classic summer colors! 
White Nails
Wearing white in the summer is a must for many of us, and wearing white nails should be no exception. I love how they are adding a freshness to a look, often contrasting the colorful clothes and statement materials of summer. White is also so pretty with the classic metallics of gold and silver, so layer up with rings and bracelets. What to think about when applying your white nail polish is to let the layers dry properly so it won't look uneven and messy. Go for at least two layers of white and finish with a top coat! 
Dusty Rose
I love the sweet and dusty color of…dusty rose. It's just something old and romantic with the "dirty" shade of pink. I love when it's both lighter and darker, and both styles works perfectly well for summer. When you wear dusty rose, if you want to get this nerdy, you can favorably wear other shades of pink! It's a really cute match. Beige, white and anything green is also stylish. 
Light Grey
If you wanna do something different than the more classic white, a light grey is also neutral but not as common. I love light grey nails when paired with anything neon as the combination is electric. The light grey shade highlights the energy of the neon colors in a favorable way. Light grey is a great option if you wear a lot of the trendy, neutral, colors of off-white, camel, grey and brown as the match is sophisticated!

Folks! Which one of these nail colors summer 2019 is your favorite? Let me know in the comments below! Xx