Folks! Summer 2021 is not over yet, right? So there's still time for me to share my three favorite pieces I've worn A LOT this summer. Here are my favorite pieces summer 2021: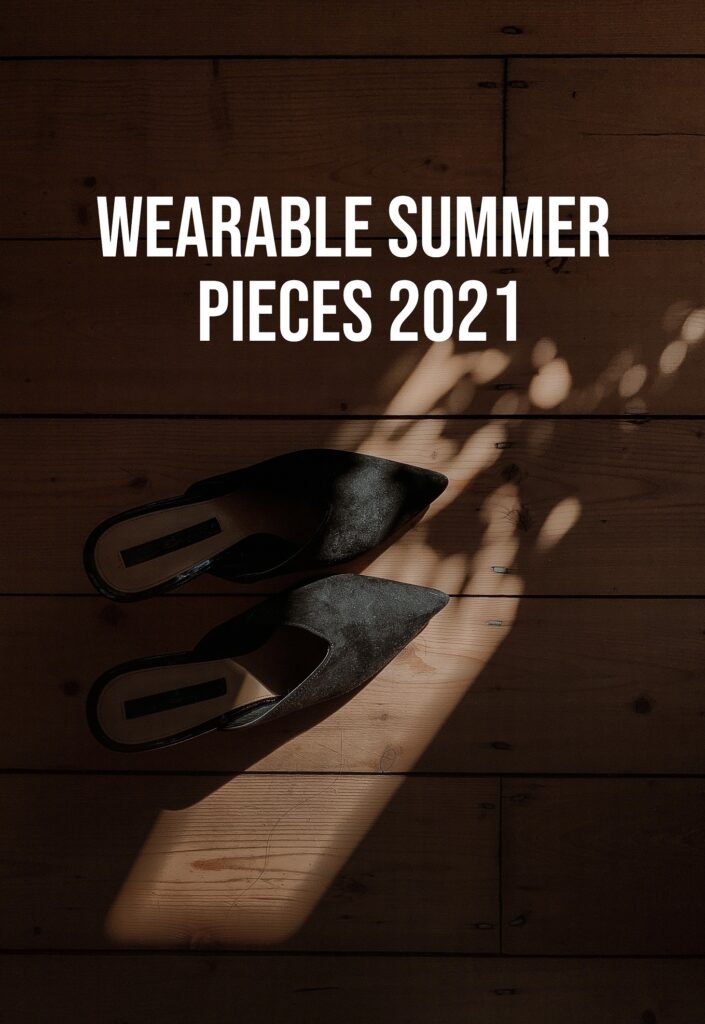 Pieces Summer 2021
The Knitted Dress
My go-to piece this summer is definitely the knitted dress! I have an orange one in a midi-length and with a statement collar. It's just so so comfy and wearable. I love to pair it with statement sunnies, leopard slippers and oversized bags. I'm definitely going to wear it this fall with some OTK boots and a chunky leather jacket!
The Silk Skirt
The silk skirt has also been a wardrobe hero this summer. I've worn my silk skirt with statement blouses, simple t-shirts and chunky sweaters. It's just such a great piece when you want to add some subtle glam to your daily life, but not overdo it. The silk skirt will also be a superb piece for fall, with OTK boots functioning as tights and shoes at the same time. The layering game will begin soon!
The Statement Sneakers
I've also had a good time with the statement sneakers this summer. They've been perfect for long walks, but also for time spent in the city. I've worn them with voluminous midi dresses, my silk skirt and patterned leggings! I have a pair in leopard and a pink pair, and it's always a fun idea to mix your outfits up a bit. One of my favorite styles is to wear my leo sneakers with leather pants, it's such a wearable duo!
Folks! What are your favorite pieces summer 2021? Let me know in the comments below! Xx