Though I've written about makeup/beauty for quite some time now, I still don't feel like a beauty blogger or anywhere near it. But, trying to wing it as usual here, I thought I'd talk about some multifunctional makeup products. I've mentioned some before and I'm sure you've read about them already, but it seems like everyone are doing weekend trips these days so I hope this article will be helpful whether you need to pack light or just want to be practical. Here's some useful multifunctional makeup products: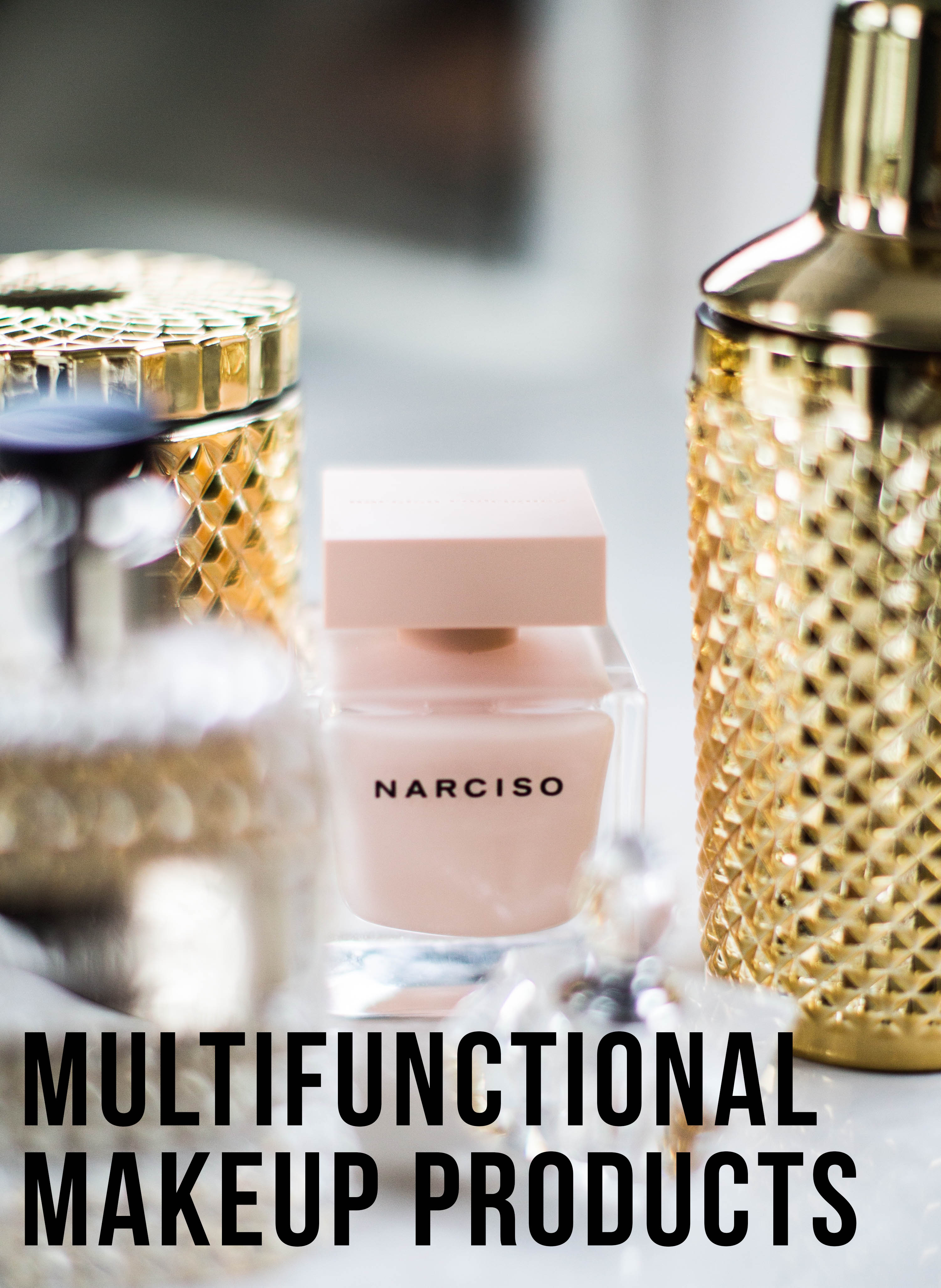 Photo by Charisse Kenion on Unsplash
Multifunctional Makeup Products
Lipstick > Blush
This makeup trick has surely been a popular one throughout the beauty history. Using your lipstick as blush kind of gives the same effect as using a cream blush. Just be sure to take a smaller amount as lipstick is often more intense in its color. This trick is also great when you want to create a coherent makeup look as you can easily match the color of your lips with the ones of your cheeks. Though it shall be noted that the most important part of this is to blend the lipstick on the cheeks properly, so you'll get a natural makeup look! This works perhaps best when you go for classic lipstick shades of red, purple, pink and orange!
Bronzer > Eyeshadow
If you want to go for that sunkissed look but have no idea how to make it look natural, a simple idea is to use the bronzer as eyeshadow too. That way you'll "spread" the bronzy shade over the face and make it look more natural. This trick is also great if you don't have an eyeshadow with you but still want to glam up the look a bit. The bronzy look is undeniably a gorgeous one to embrace for the warmer days, but perhaps a chic and summerish look to go for these days?! Keeping the feeling of spring and summer closer? I say yes!
Lipliner > Eyeliner
If you like to experiment with makeup, or would like to begin to do so – this is a great hack. You don't need to buy specific makeup products, but can use your lipliner as an eyeliner/eyeshadow. It's quite refreshing with a different color to go for as an eyeliner. Though with the 90s makeup trending, more "natural" eyeliner colors as brown, grey, dark purple and mauve are all popular for the lips and makes up (pun intended!) for a natural transition to the eye-game. You can of course even match eyeliner and lips if you want to go crazy matchy matchy with it all. Just do remember that lipliners are slightly more sticky than eyeliners so avoid applying it near the crease if you want a fine line or just go for the entire lid to make a statement. Sorry not sorry for choosing quite the bold makeup look to show an example, but how fierce?!?
Folks! What are your best multifunctional makeup products? Let's talk in the comments! Xx