I've said it before and I shall say it again: multifunctional clothing pieces are the mvp of our wardrobes. They're wearable, they're easy to style and they serve several functions – what more is there to love? I would say though that what kind of multifunctional clothing piece that's useful depends on the season. For summer, the items below are my favorites. For winter? Well, let's talk about that in six months or so.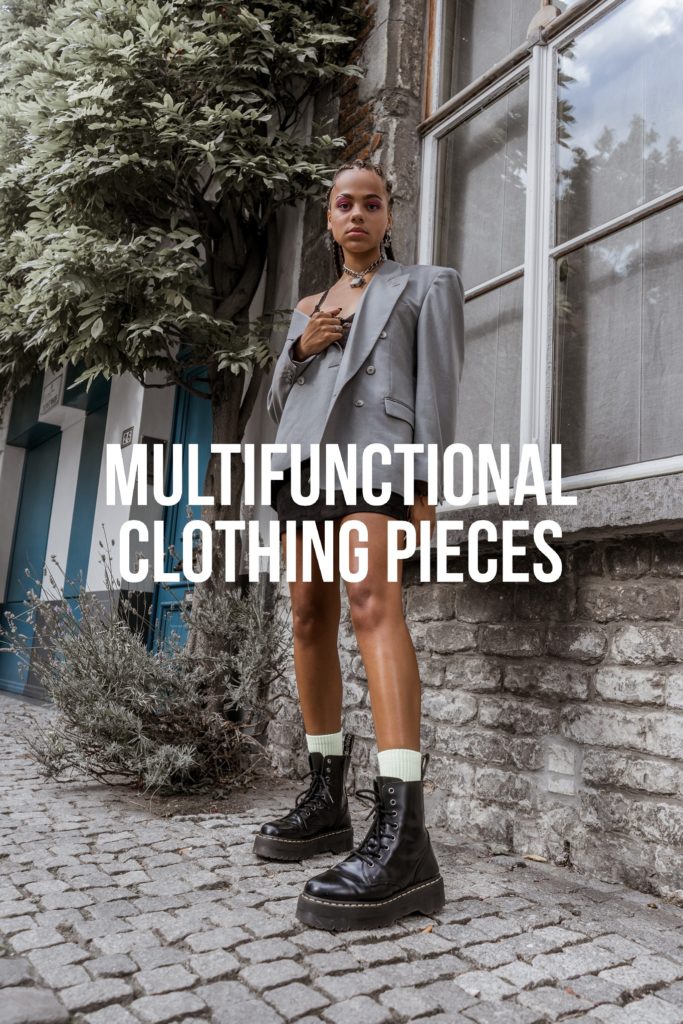 Multifunctional Clothes Summer 2020
Linen Shirt
I wrote an article on how to wear linen here and how to style the shirt summer 2020 here. Linen is a major fabric this summer with its breathable qualities. A linen shirt in specific is superb for summer as it can be worn as a shirt, a jacket and a crop top. A linen shirt with a denim skirt is a chic idea. Working your linen unbuttoned over a dress or a top turns it into a jacket. Great if you want to protect your skin from the sun or it's a chilly summer's night. Lastly, work your linen shirt as a crop top! Unbutton the last buttons and tie a knot by your waist. Work a dress under or why not a pair of high waisted shorts? 
Slip Dress
The slip dress is another wearable clothing piece. You can work the dress on its own, or you can turn it into a skirt if you layer it up with a blouse, a crop top or a sweater. The slip dress is also chic with a cardigan for a casual look or a blazer for a more formal one. A pair of heels will dress it up, a pair of sneakers will dress it down. The neutral style of the dress is great when it comes to styling too as it's kind of like a blank canvas. So, let's paint it pretty with some statement jewelries, colorful accessories and gorgeous hairdos!
Patterned Scarf
Lastly, the scarf is a great multifunctional clothing piece. It doesn't necessarily have to be patterned, but it's a simple way of infusing more pattern and color into your life. A scarf can be tied around your neck, your bag, your waist and even used as a hair tie or headband. In other words, such a great way of adding color and a pattern to your outfit. If you're working a simple summer dress, work the scarf as a headband! Or it the sun is quite burning, wrap the scarf around your shoulders!
Folks! What are your favorite multifunctional clothes summer 2020? Let me know in the comments below! Xx