I wrote an article on the men's fashion trends earlier this year, but how about an updated version for fall 2019? The men's fashion trends are more or less the same as the women's fashion trends, which is great if you ask me! Nothing like borrowing clothes from each other and embracing a more sustainable fashion life 😉 What's great with the men's fashion trends this year, is that they're quite retro and at the same time timeless. This increases the chance that you might already own something like this, or it's an opportunity to invest in some classic pieces! I'd even take it further and state that many of these trends can easily be found in second hand shops today! Folks, here are the men's fashion trends fall 2019: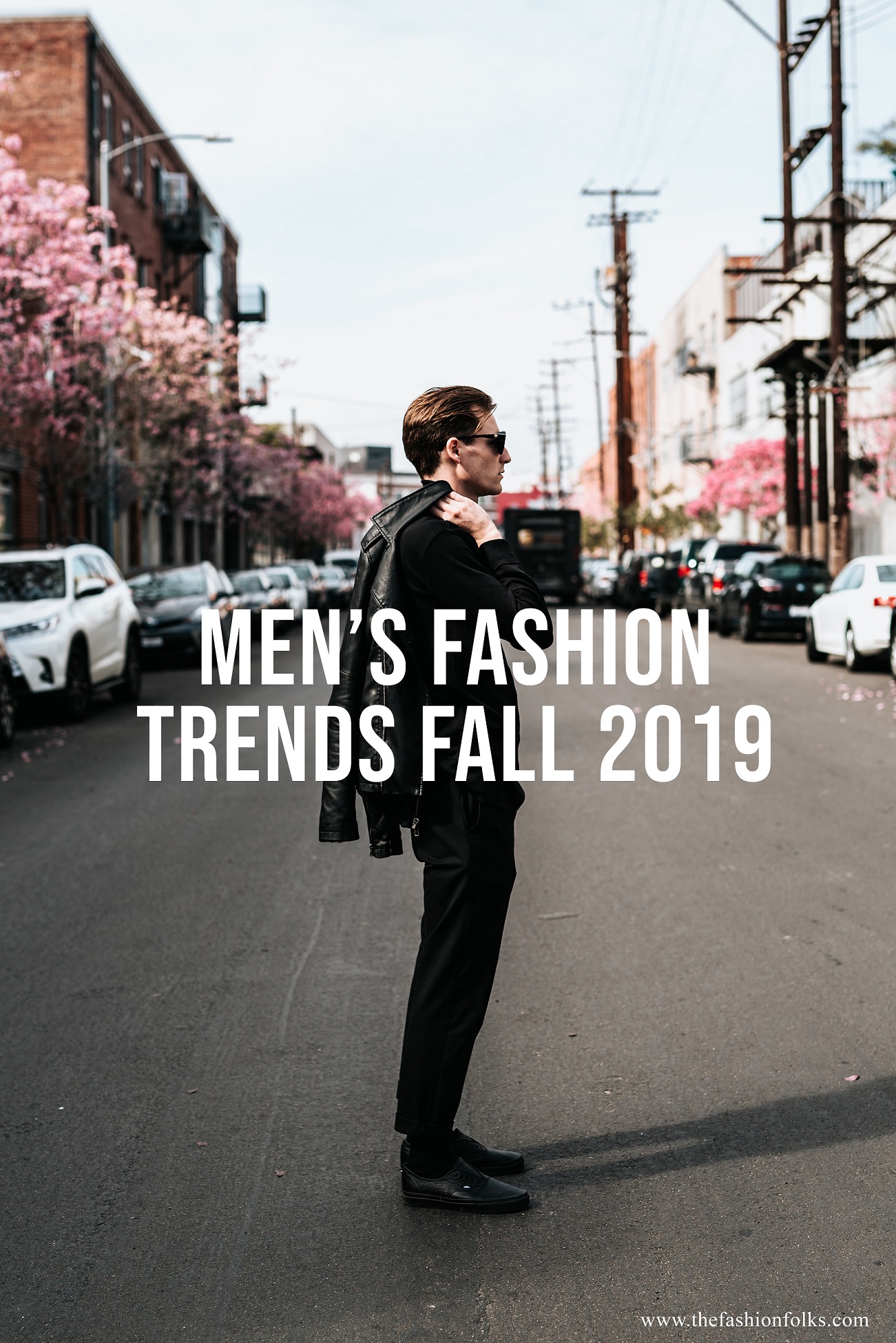 Men's Fashion Trends Fall 2019
Corduroy Material
If you're childhood didn't include at least an overall, or a pair of pants or a jacket, in corduroy, are you even sure that you had a childhood? The corduroy material had its moments in the spotlight during the 20th century, especially during the later decades. This material is quite neutral and a great complement to any leather or suede jacket there is. Corduroy has a more soft vibe to it though, which makes it a great alternative if you want to keep the look more soft. I'd say the material is more of a hipster, street style sort, than preppy and refined, which makes it fun to pair with the jeans, the graphic t-shirts and knitwear. Especially for fall, the corduroy material is nice in materials of brown, green, purple and red! 

Plaid Pattern
The plaid pattern is always in style, but is a must for fall! For menswear this season the plaid pattern is commonly done as shirts, but is extra trendy as jackets. Imagine that 90s' jacket, commonly paired with a hoodie and jeans! The plaid pattern is also popular as pants, but done more neutral in grey tones and often with a matching blazer. A plaid patterned shirt is a great wardrobe staple, as you'll have both a stylish pattern and some chic colors in one clothing piece. Stylish match with a coat or a leather jacket. Also layering your plaid patterned shirt with a knitted sweater over is a stylish alternative. 

Shades of Brown and Camel
I wrote about the popularity of brown in this article and I've written about the trend of camel in this article. These two classic colors are extra trendy this season for men too. Brown is a great alternative if you want to shy away from the more predictable and cold colored grey, white or black. The warmth of brown goes well with the other earthy fall colors. Same goes for camel too. When it comes to styling brown your can either pair it with camel for a monochromatic look, or add some black to keep it neutral. I think mustard yellow, neon and white are other great alternatives to brown. A pair of brown shoes is a wardrobe staple! 

Dad Sneakers
Speaking of shoes, the dad sneakers are still going strong! The dad sneakers aka the chunky sneakers are quite the 90s statement but nevertheless a fun one. The chunky sneakers can be in any color as the ultimate criteria is solely that they should have a thick sole. The chunky sneakers are a comfortable alternative and also a nice match with chinos or jeans. Go for a colorful pair if you want to make a statement or keep it neutral with sneakers in neutral shades such as brown, green, grey, white or why not beige? You can also just work your regular sneakers to make your outfit more informal!

Folks! Do you have a favorite from these men's fashion trends fall 2019? Let me know in the comments below! Xx