We mostly talk about women's fashion and as fun and exciting that is, we do like to check up on men's fashion every now and then. So why not a stylish post on men's fashion trends fall 2016? And you'll recognize some of these trends are they're the same as women's, which is quite matchy matchy!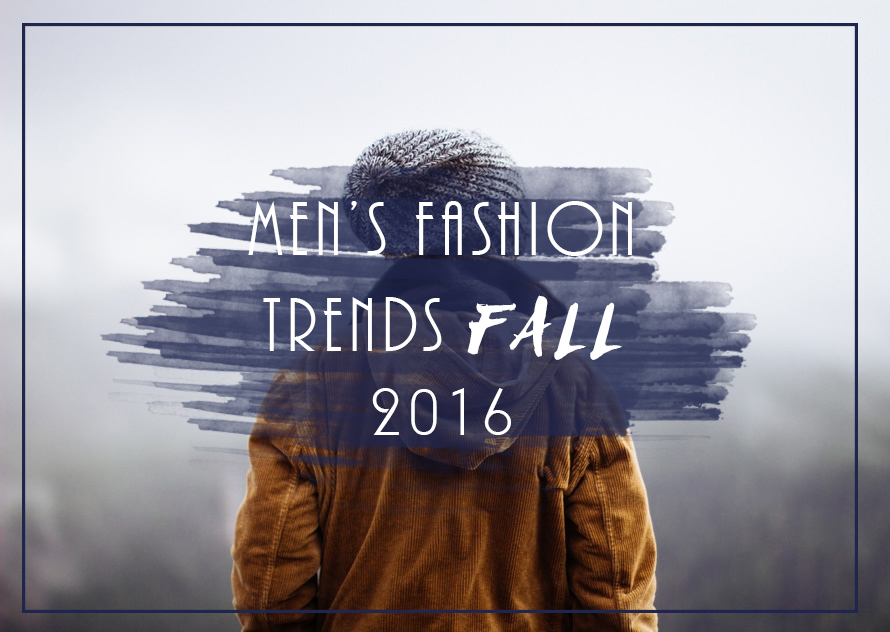 High Necks
If the comeback of the high necks began with a good ol' turtleneck, they are surely developing to all sort of high necks. From mock turtlenecks to funnel turtlenecks, you'll stay trendy as long as your clothing piece covers your neck. As high necks are mostly common as sweaters, the trend is, of course, perfect for sweater weather season! We also like the idea of pairing a high neck with a cardigan or why not a suit? High neck? High fashion game! 
Color palette
The color for men's fashion this fall is not far from the women's. With copper, midnight blue, pink, army green and grey being in focus, it's definitely a palette for fall. Pink being especially favorable to pair with grey and midnight blue as well as copper. And not to forget, the adorkable combo of pink and yellow that's expanding in its trend factor. 
Plaid Life
Plaid is one of those pieces that returns year after year, but this year its everywhere. A plaid pattern is perhaps most common as an accessory but has found its way to coats and suits this fall. Depending on which colors you choose, (contrasting colors -> statement, colors within the same scale -> subtle), you can both go bold and remain classic. We love the idea of doing a suit in plaid pattern with a classic turtleneck, bringing all the vintage vibe!
Pyjama party
Who says that pyjama parties are a pink ladies club only? The pyjama trend is going strong for men as well and mainly in the version of matchy suits. As with women too, the trend is paired with charming patterns and comes in fabrics of silk. We don't know about you, but we welcome the idea of working in a pyjamas set! Comfy and kind of chic actually!
Sporty winter
With puff jackets, white outfits and faux fur, it's hard not to think about a sporty winter. And that's one of the bigger trends too. Favorably with an oversized puff jacket, a chic high neck and in crispy colors of white, metallic or why not army green? Take the feeling of the 70s and combine it with the center of Space Age fashion and you'll have a trendy style this fall!
Folks, that's our quick recap on men's fall fashion 2016. Go high neck, go pink and go pyjama party!