As the days of 2019 are busy flying by, I'm busy keeping track of all the trend reports, fashion updates and preparation for the year that needs to be done. But after discussing the fashion trends of 2019 and the beauty trends, it's time to chat a bit about the men's fashion trends 2019. What to remember though is that fashion isn't really gendered if you don't decide for it to be. In other words, feel free to be inspired as a person and so on!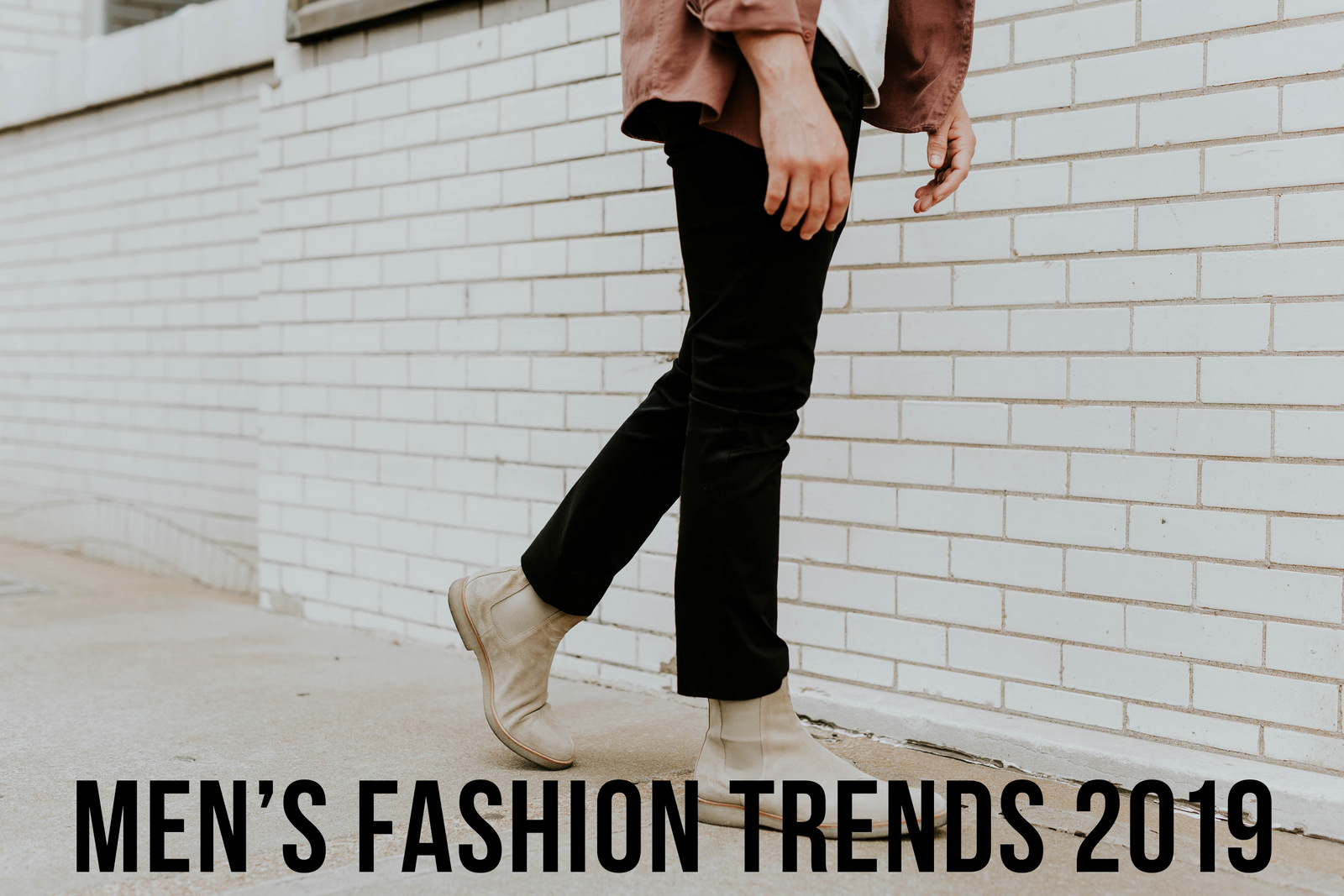 Men's Fashion Trends 2019
Pretty Prints
Prints keep on being an important staple in our lives. Not only singular prints, but prints mixed and matched with one another. This means that you shouldn't be afraid to go for a loud print mix as it's exactly the refreshment fashion needs these days. Plaids, polka dots and animal prints are some popular prints atm, but also florals and check patterns. Check out this print guide if you want to learn how to mix prints like a pro. Or why not try the print challenge of 2019 to stay in style?

Sling Bags
The crossbody bag that's typical of "womenswear" has found a version for "menswear". This style of bag is convenient if you want your hands free but still needs to carry some stuff with you. If you know your fashion history, you also know that this look is typical of the 1990s street style – a fashion look that's trendy in general this year. Pair your sling bag with a denim jacket to keep the street style look intact or why not keep it eclectic with a shirt or a nice knitted sweater? It's all about layering this year!

Oversized Outfits
And speaking of layering, the oversized look is staying trendy this year too. It's a mix of the 1980s silhouette and the leaner version of the 1990s. The focus is primarily on the shoulders and creating an inverted triangle silhouette. Invest in coats with shoulders pads, long scarves and tight costume pants. Blazers are also huge for the daily wear and can favorably be a size or two too big. Grey, beige and navy blue are some of the colors that are trendy to go for.

Chic Corduroy
Cozy up with corduroy? Well, why not! The fabric is also subject of the 90s style and one that's typical to choose for pants, overalls and shirts. It has a nice texture to it which gives a subtle statement you easily can enhance by contrasting it with loud materials such as (faux) leather, knitwear or (faux) suede. Choose your corduroy in warm fall colors such as brown, plum, navy blue or mustard to keep it authentic. Corduroy is also a fun challenge in coral which was named the color of the year by Pantone. Don't forget to scan your second hand shops on this one as it was huge during the late 90s early 00s!

Statement Socks
If you want to bring the artsy style to fashion this year, one wearable way of doing it is to go for the socks. I talked about this fashion trick last week and all I can add is to simply dare to go for it. Ignore boring socks sans color or print and choose ones that makes a loud statement. Really fun and stylish to match your shirt or sweater with the color of your socks. In menswear it's typical to shy away from prints too, which means that the statement socks are an even better opportunity to add more life to your outfit. Go for pastels for spring, stripes for work and a childish pattern for the daily life. Nothing like playing around with the aesthetics of fashion. Show your socks this year!

Folks! Which one of these trends from men's fashion trends 2019 is your favorite? Let me know in the comments and have a lovely week ahead of you! Xx