Yeah yeah, I know. It's been a lot of articles lately on summer fashion in specific. But what to do when it's August and there are so many stylish outfits left to wear? I know I'm not the only one feeling stressed about not having the time to wear all the beautiful summer outfits before fall. It's definitely a pleasant problem, but one that can be solved by being more intentional about your summer style. Here's how: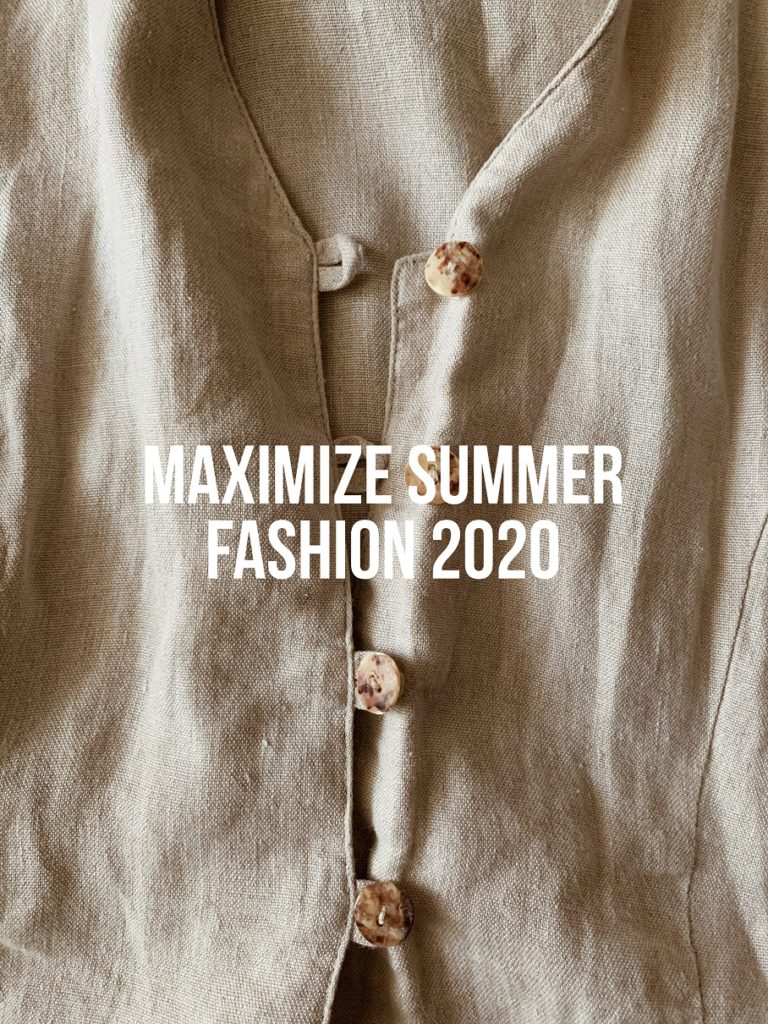 Summer Fashion 2020
Wear What You Love
The most important thing of course is to wear what you love! I'm sure you have some summer dresses/blouses/skirts that you love to wear. Well, make sure to wear them too! Plan when you're going to wear the pieces and how you're going to wear them. It's easy to see your beautiful summer dress hanging in the wardrobe all year and then not taking the moment to wear it once it's summer. So set some time aside for some outfit planning and make sure to include all your favorite piece. Go for the colors, the florals and the ruffles!
Make it Dynamic
Whatever outfits you're working, make sure to make them interesting. My best way to make an outfit more dynamic is to add a statement accessory, or an accessory that's contrasting the outfit. This summer it's kind of easy to embrace accessories with the popularity of hair accessories! Add a headband, some barrettes or do a scarf in your braid. Just a fun scrunchie will also make things more interesting. Don't forget to add a nice pair of sunglasses and to paint your nails in a beautiful, popping, color! Do some statement earrings with your dress or layer some necklaces. When choosing a bag, make sure it's in a pattern or bright color to make the outfit pop!
Change Outfits
Also, don't forget to change outfits. I know that it's common to kind of work one outfit the entire day, but sometimes different events require different outfits. Wear that semi-transparent kaftan to the beach, change into something more comfy for running errands, make it glam for the evening and so on. Maximize your wardrobe! Not to forget, on the hottest of days it can be nice to change clothes and keep it less sweaty! 
Folks! How do you embrace summer fashion 2020? Let me know in the comments below! Xx