Perhaps we're a bit too in love with the awesomeness of summer. But we simply can't stop buzzing about patterns, colors and patterns and colors in combination! Last week we talked about the evolution of Pucci, and this week it's all about the modern day Pucci that fashion designer Mary Katrantzou (1983) is.
Story of Mary Katrantzou
Mary Katrantzou is the name of the fashion label Mary Katrantzou by the greek fashion designer Mary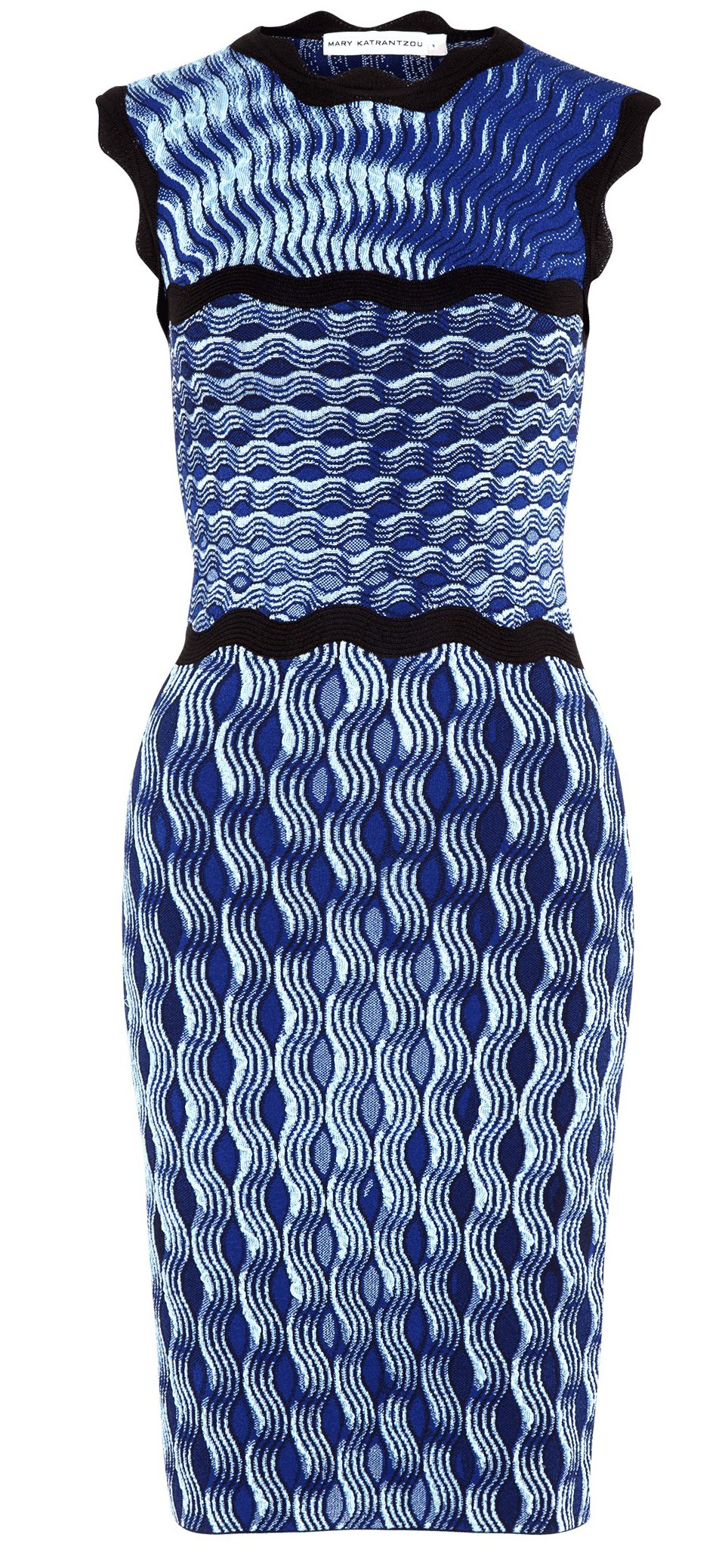 Katrantzou (quite easy to remember). Katrantzou graduated from Central Saint Martins with a BA in Textile Design and a MA in Fashion. During her student years she centered her focus of design on prints and theiroptical effects on the human body. She debuted at London Fashion Week 2009 with a rtw collection  and has been a regular ever since. Katrantzou's designs are popular amongst the A-list stars as they're both innovative, makes a statement and reaches a high level of fashion. Anna Dello Russo, Michelle Obama and Alicia Vikander are some people that've rocked the creations.
Style of Mary Katrantzou
As mentioned, Katrantzou is kind of like a modern day Pucci. With vibrant colors and patterns her styles are easy to spot. Her modern touch is how the patterns creates patterns by how they're placed and how they play with the dimensions of the fabric. Her placement of prints often defines the silhouette of the body as well. A recurring inspiration is the nature such as butterflies, ocean (see dress above!) and floral patterns. Her go-to patterns are the flowers and they've remained consistent through her collections. She's also keen on using unexpected motives on her dresses, with postcards, shoes and a typewriting machine as some of the more notable. As of today her fashion designs explores the areas of contemporary styles, boho influences and vibrant patterns.
Folks, take a look at some of her creations below!