Folks! I know I've talked about this before, but as I have more things to add to this routine, I decided to improve this post and make it even better with even more tips! I mean, we all know that life is pretty hectic sometimes, and having a makeup routine to rely on is essential for managing everyday life. Folks? Here's some tips for you: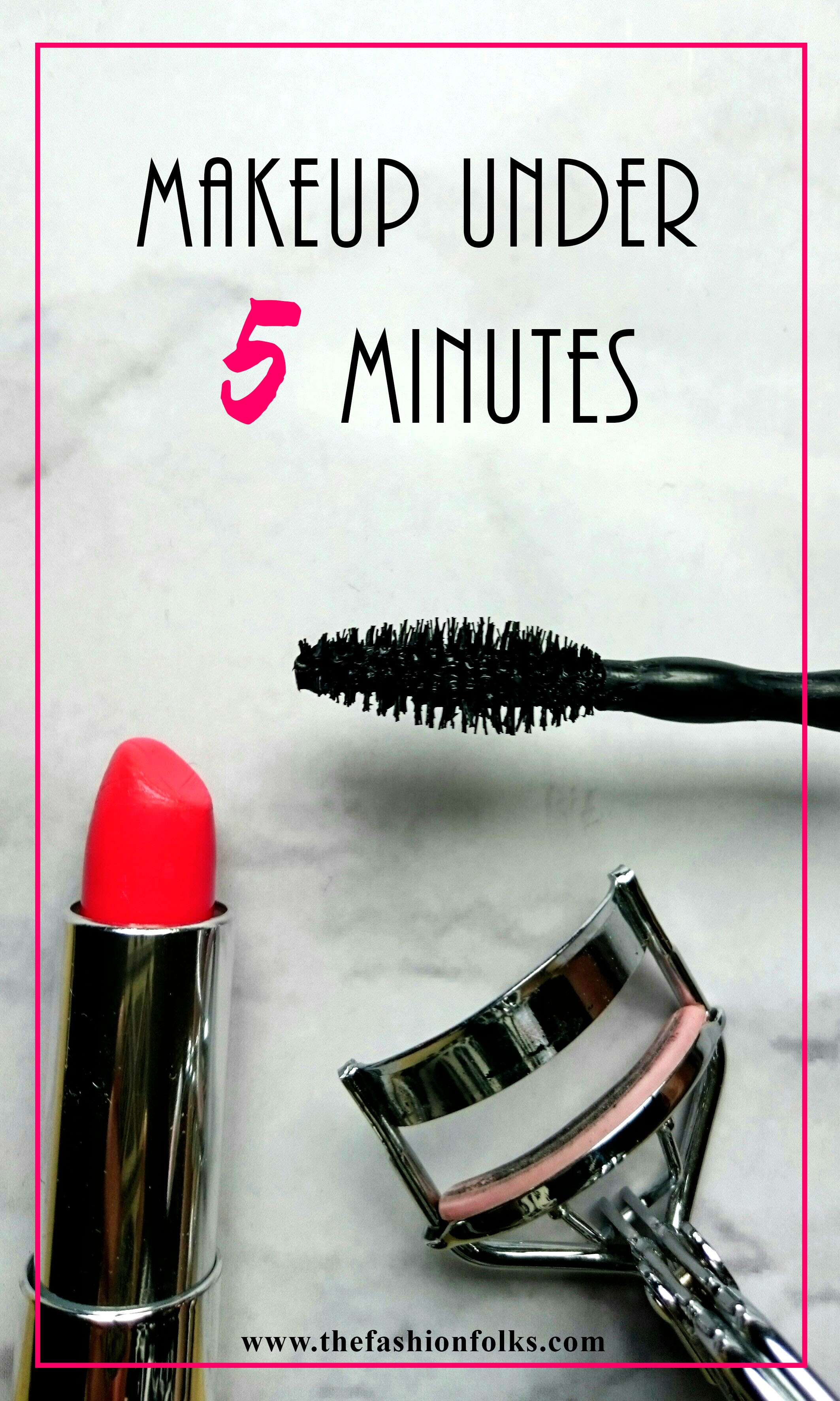 Makeup under 5 minutes
Makeup under 5 minutes is all about knowing what parts of your daily makeup life that are the most important ones. Is it having the eyebrows fixed? A nice foundation base or perhaps dashing eyes? When you know your essentials you can easily create, practice and do a 5 minute makeup routine. One thing to keep in mind is to practice a 1-3-1 rule. 1 minute for basic prep, 3 minutes for your focus point and 1 minute for last minute touch up. If you have two areas you'd like to cover, you can easily divide the 3 minutes into 1,5 minutes.
Basic Preparation (1 minute)
I'll actually include skincare in this one, we know that a good skincare is key for a great makeup life. So starting your 1-3-1 makeup routine with some skincare sounds fair. Depending on what your skin looks and acts like, we all have different routines we do. The most basic one though, is washing the face and then moisturize. Or wash and apply a moisturizing primer.
Focus Points (3 minutes)
So what are the areas you'd like to focus on? Well, continuing from last week and How To Look Fresh (makeup edition), focusing on looking fresh is kind of a no-brainer. We all have that one area that we don't want to be without. In your makeup under 5 minutes routine, giving that one area 3 minutes will definitely help it. Also, focusing on doing one area great (and the other ones more basic), you'll at least have a flawless eye makeup look instead of "just okey". Perhaps it's a matter of taste though, but I definitely prefer having one striking area that will make everyone forget about the less greater parts (lol). However, here are some areas that might suit you:
A great

foundation base

will have your skin looking all healthy and smooth which will come off as fresh and clean!

Poppin' eyes will give you a more dashing glance! And as we all know, eyes are where people look (stating the obvious here).

Well done

eyebrows

might seem a bit off. But eyebrows on fleek will definitely give your face a lift, and frame it beautifully.
For more on these looks and why I suggest you should focus on them, read this post.
Final touch (1 minute)
Now, this is where you focus to improve the areas you ignored in the 3 minute rule. Perhaps it's applying some mascara, fixing the eyebrows or adding some blush. It all comes down to what you prefer. For a last final touch: If you've focused on a perfect base and have worked with blush/bronzer, a final tip can be to dust the excessive off. Or do a face spray to set the makeup! Not to forget, if you've done your lips, make sure that you have no stains on your teeth.
Quick Recap
So, know where you want to put your focus and then apply the 1-3-1 minute rule. Practice it a few times so you know where you need to improve. Then rely on your routine any time your running out of time in the mornings! If you want some fall makeup inspiration, check makeup trends fall 2016 here. Or why not these looks from fashion week? 
Folks! Makeup under 5 minutes is a savior indeed (believe me, this is my go-to). What do you focus on in your makeup? Leave a comment below!