Okey let's talk about this right away: There's nothing wrong with looking tired. It's human, we're humans. But sometimes you might want to look more alive/energetic/glowy etc and that's when a few makeup hacks might come in handy. I know I did a similar article a few years ago, but nothing like bringing up the good hacks again? Here's some makeup tricks on how to look more awake: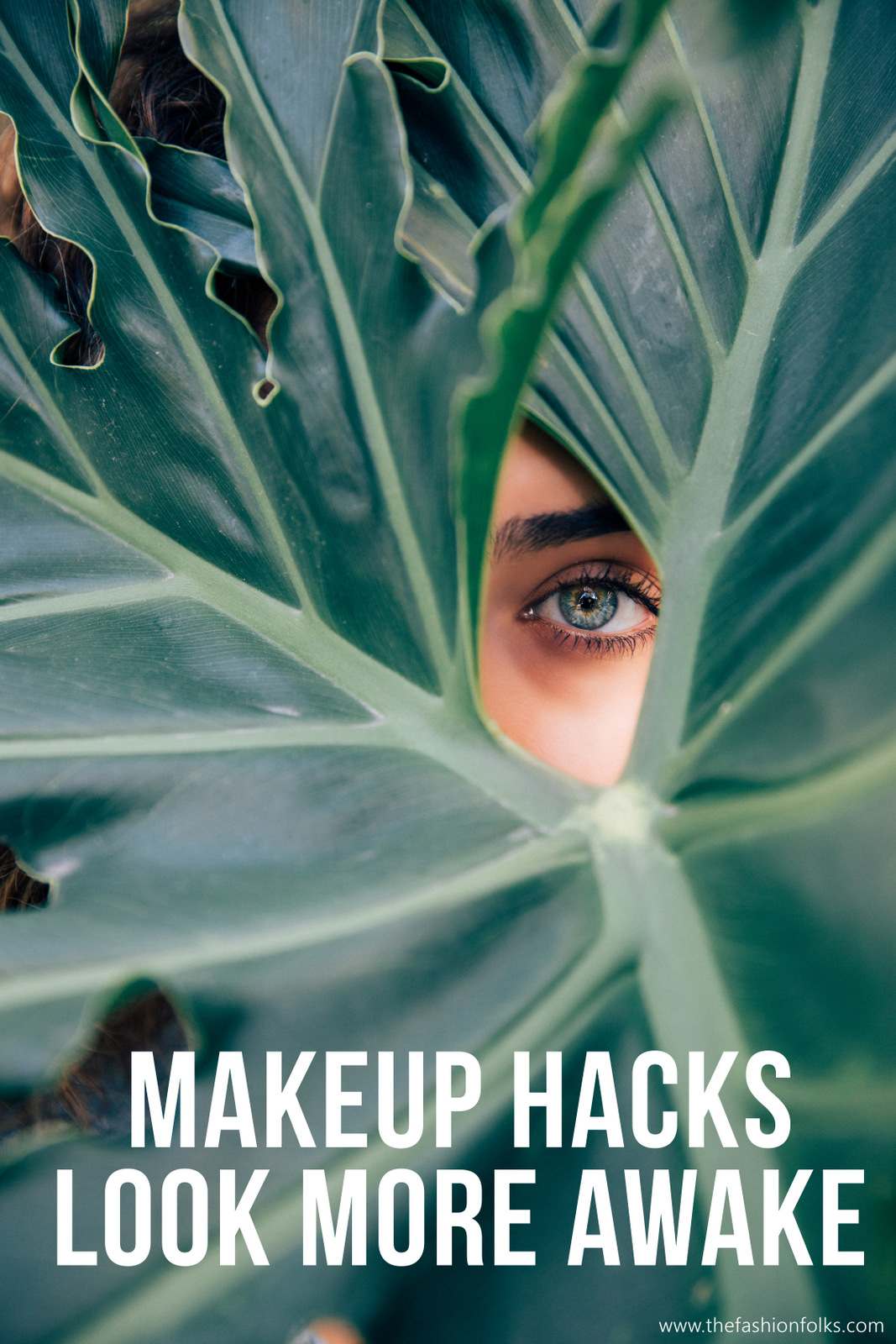 Photo by Drew Graham on Unsplash
Look More Awake
There are two obvious tricks to looking more awake that I thought I'd bring up. The first trick is to add color and the second one is to add light. By adding color, you intensify the features in your face which will create a more energetic look. By adding light, you give your face a more natural glow which looks healthy. You can also add makeup that reflects the light which will also give you a more awake look. The key here is to hide and highlight. "Hide" features that are making you look tired and highlight features that makes you look awake! So, how do you hide and how do you add color or light? Well here's more in-depth on how-to:
Add color
When adding color to your face, there are several ways you can do it. You can go for colorful eyes with either eyeshadows or eyeliners. You can add light to your cheeks with some blush or you can go for a lipstick etc. If you're not too comfortable mixing different colors, I think going for a blush look or lips are the easiest way of adding some life to your face. Back in the days, having colorful cheeks were a sign of being healthy, and that association sort of remains today. Not many wakes up with peachy cheeks though, so adding some favorable blush of your preference is one way to look more alive.
Going for the lips is another way of doing it. You can either go full statement with lip products that are covering, or you can enhance a natural color with a more subtle lip product. Either way, defined lips often creates a nice balance with defined eyebrows, which frames that face favorably and also gives a more energetic look. One thing to keep in mind is that colors that you usually get happy by are colors that works for your lips (don't say grey, green or blue here, okey? Lol!). Speaking of green and blue though. The colors are often associated with looking tired (dark circles anyone?) which is why you want to contrast them with warm shades of red and yellow. So this trick is definitely something to think about when getting that foundation right! Seen the crazy tutorials where people paint their face intensely red and then put their foundation over? Well there you have it!
Add light
There are several ways you can add light to your face. One key thing to do for your daily life, if you ask me, is to get the base right. What's a good base is highly individual of course, but I like mine with a lot of natural glow. By adding a natural glow (either with a highlight or some oil) to the upper part of my cheeks, above my eyebrows, nose tip and top of my lip, I look dewy and healthy (lol, at least I hope I do). If I want to feel extra fancy I might go for a more glittery highlighter with some shimmer that reflects the light. Another thing I like to do is to use an illuminating concealer, or blend a concealer with an illuminating cream. This will add both glow and light and make the face look more awake.  You can also carry with you a face mist through the day that will give that energy boost to your skin when you need it!
Another thing you can do, besides getting the base right, is to change your matte makeup products to glowy or metallic ones. Instead of your matte eyeshadow, try one with some shimmer or why not your highlighter? Finishing your makeup look by adding a lighter, metallic, shade by the inner corner of your eyes will open up the eyes and make you look more awake. Adding some shimmer on the top of your cheeks will reflect the light.  Simply put: add light where your facial features are reflected by the light or where the focus is drawn!
Folks! What are your best makeup hacks when it comes to looking more awake? Let's chat in the comments! Xx