So I'm a big fan of natural makeup in general, but especially during summer. I'm all about embracing a natural glow, freckles and some blush. You're of course free to do whatever you want this summer, but to all of you who also enjoys a more natural makeup look, here's a guide for you. What's key in general though; less products and more you!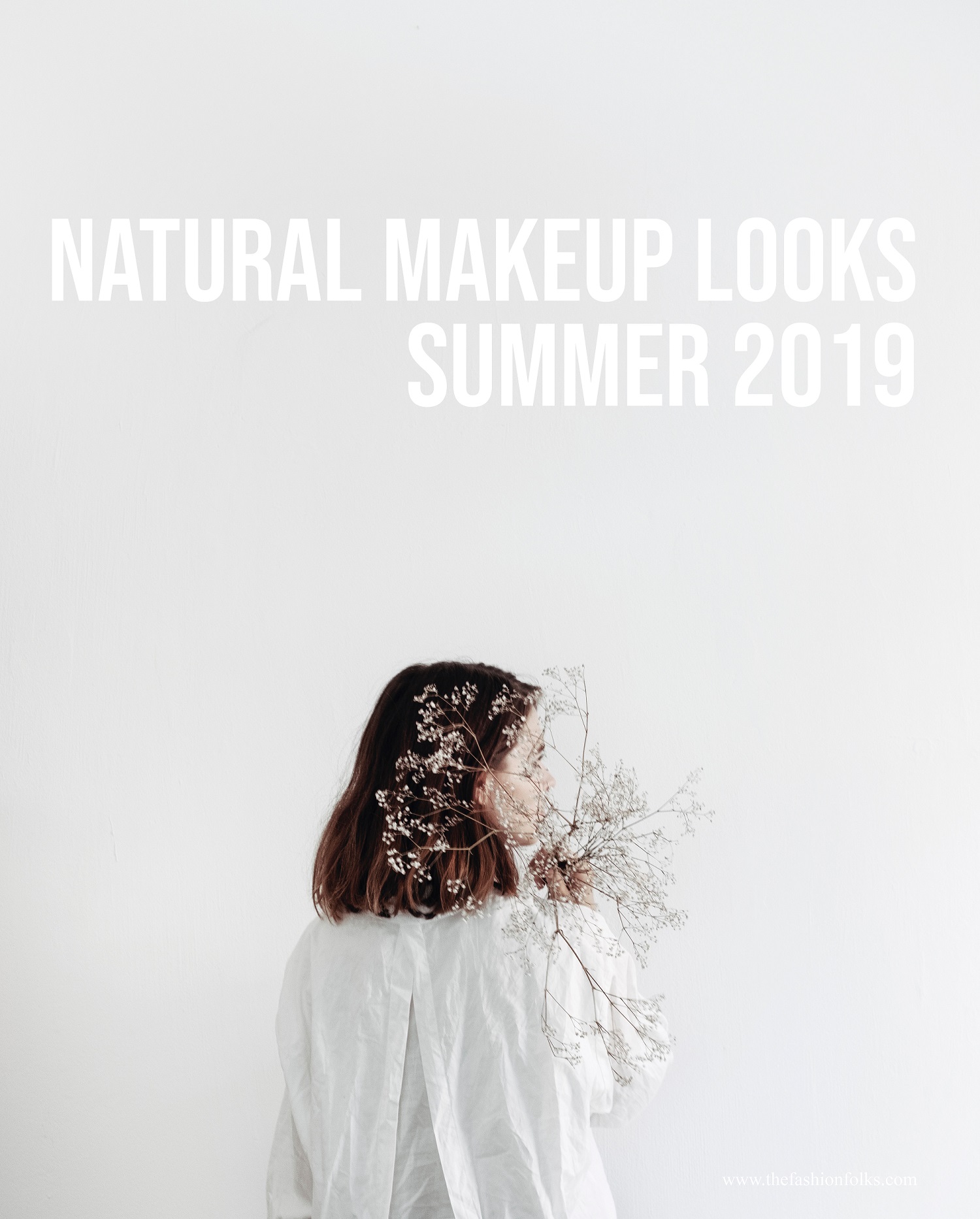 Natural Makeup Looks Summer 2019
Less is More
First of all, less is definitely more if you wanna go for as natural makeup look. Scale back on the layers of foundation, powder, blush, bronzer, setting spray, eyeshadows, lip pen, lipstick, lip gloss, eyeliner, eyebrow pen and gel, false lashes and so on (;))! Just choose some key products that's important to you and stick to them. Perhaps you're okey with leaving the skin bare and only do a bit of concealer, and then focus more on long lashes and glossy lips? Or if the skin is everything to you, do a base and keep the rest light! The idea however is to not do all the steps, but to change things up a bit and let your face rest. So ask yourself what's most important to you in your makeup and try to only do that. Or why not challenge yourself and go makeup free if you're insecure about it?
Keep it Light
The makeup products you choose to do however, keep them light. Perhaps if your skin gets a bit tanned during summer, skip the foundation or do a light BB-cream. Instead of full eyeshadow, eyeliner and false lashes; do one or two colors and leave it at that. Only going for one color for your eyeshadow is actually a major beauty trend this year, so why not give that a try? As for the lips, strong colored ones are always fun but can be a bit intimidating to style sometimes, so try a shade closer to your natural one if you want to tone it down a bit!
Do it Natural
Another thing you can do is to highlight your most prominent features, but do it in a natural way. For instance, when you do your eyebrows: do a few strokes and not full Instagram-eyebrows. If you wanna accentuate your cheekbones, shade with some bronzer and not a complete contouring. You like your lips? Do a lip liner in a shade close to your own and fill in the lips a bit. Go for a highlighter that's glowy but not that glittery, it'll give a more natural result. Curl your lashes and add a coat of mascara and nothing more. You'll have the elongating effect, but still make it natural! The key here is to reflect over what you wanna highlight and then do it in a light manner!

Folks! What do you think about the natural makeup looks summer 2019? Let me know in the comments! Xx