Heavy makeup and summer is seldom a good idea with hot temperatures and days at the beach. That's why focusing on one area or keeping the makeup light is a good idea. I've written about some makeup ideas for 2020 before, but here's some makeup ideas summer 2020: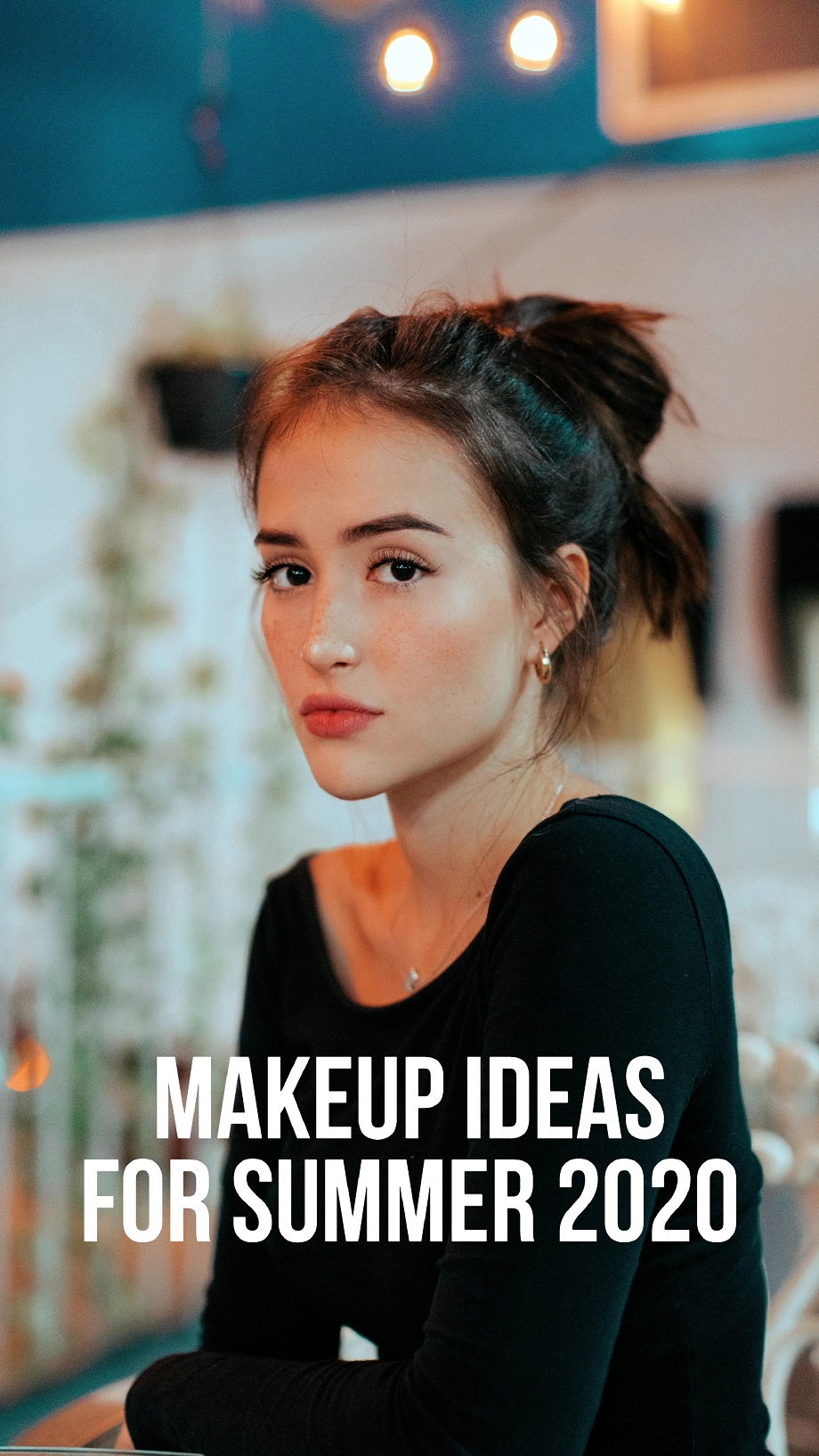 Makeup Ideas Summer 2020
Colorful Eyeliner
Swap your black eyeliner for a colorful one! Yup, instead of going for the dramatic eyes, reach for the colorful life. Invest in a pastel eyeliner, or a more intense one, and use it instead of your regular black. You'll have a more highlighted eye area, that will probably feel a bit different but oh so gorgeous. Beautiful to intensify your eyes and beautiful to match it with the rest of your outfit. It's been popular to go for a lavender eyeliner or orange, but pink and baby blue are interesting alternatives too. 
Only Lips
Another summer makeup idea is to only focus on the lips. Or do your base and everything (brush those eyebrows!), but skip the heavy eye makeup and go for a bold lip instead. Red lips are always fun, pink lips too and orange lips are always a good match for summer. This makeup look is quite popular for fashion shows, it's neutral but with the bold twist of the lips. Read about how to master lipstick this summer here. 
Perfected Base
Lastly, how about skipping eyes and lips and just care about the base? Go for a light foundation, add the highlighter, bronze it beautifully and add some rosy cheeks – or however you prefer to do your base. The idea is to give it all the love you got, be specific with the skincare regimen, incorporate some glow and bronzer to your summer look and you'll have a perfected base for summer. Beautiful to enhance your freckles too! I think key terms here is glow, bronze and rosy!  Read more about the glowy skin here.
Folks! Do you have a favorite of these makeup ideas summer 2020? Let me know in the comments below! Xx