Inspired by this article on how to wear the metallics fall 2019, I thought it could be fun to talk about how to do the metallic shades in makeup this year. One of the best things with metallic makeup is that you easily can do your daily makeup look as a base but add some metallic elements to make it pop. Something that undoubtedly makes the metallic look more wearable! Here are some makeup ideas fall 2019 for you to try: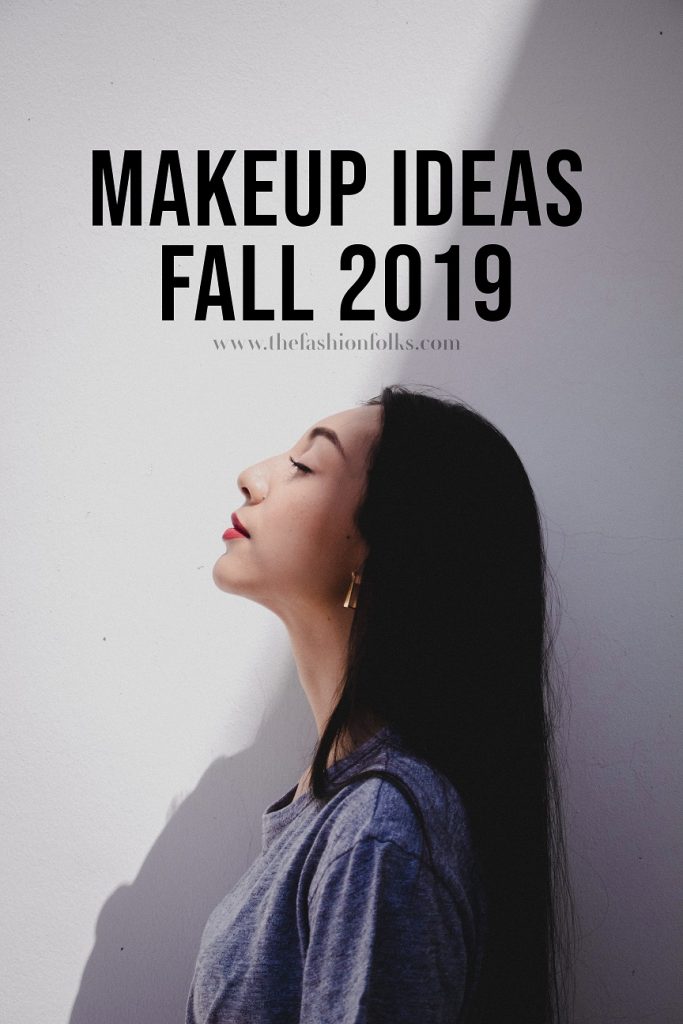 Makeup Ideas Fall 2019
Copper Eyeshadow
Adding some copper shades to your eyes is such a simple way of making the color of your eyes pop. I do think copper is universally flattering for all eye colors, which is why this is such a great hack. Just adding some in the inner corner of your eye can intensify your "normal" makeup look. I also suggest doing some copper shades in the middle of your eyelid as that will reflect the light beautiful. Copper works well with green, orange, red and rosy colors! You can also go a bit crazy with glitter, it's Halloween after all!

Metallic Eyeliner
Another stylish hack for the eye is to choose a metallic eyeliner instead of your regular one. With the metallic style you add a more dramatic look and a metallic shade also reflects the light better. You can easily frame your eyes with an eyeliner that has some glitter in it. Also really chic to choose a jewel tone for eyeliner. Like a dark emerald green color that will add a more luxe vibe! 

Rosy Lips
Glossy, metallic, lips are quite trendy and one of the most neutral ways you can do this is to go for rosy lips. The rose gold lips are close to normal pink lipsticks but adds a nice statement through the metallic touch. Choose a lipstick with a metallic look or go for a lipstick with a metallic shine and layer it with your pink lipstick. This look is quite chic to do for a night out or why not do it subtle for work and apply a thin layer? 

Gold Highlighter
Don't forget to choose your highlighter in a golden hue if you wanna embrace the metallic style in your daily life. A golden highlighter will blend well with bronzy and green tones. It's also universally flattering, so you should definitely try this regardless of your skin tone. Add some gold in your eye makeup and you have a nice, cohesive, makeup look! Even I can pull off this look and I'll never let go of my signature, heavy black eyeliner look! 😉

Folks! Do you have a favorite from these makeup ideas fall 2019? Let me know in the comments below! Xx