Oh holly jolly, we all might not be able to pull off Christmas makeup á la full sparkly eyeshadows and matching nails. but I'm sure we all can do something to add the Christmas mood? If you're going for a simple holiday outfit, your makeup can easily play an important role in giving the outfit the festive touch. Here's some beauty and makeup ideas Christmas 2017: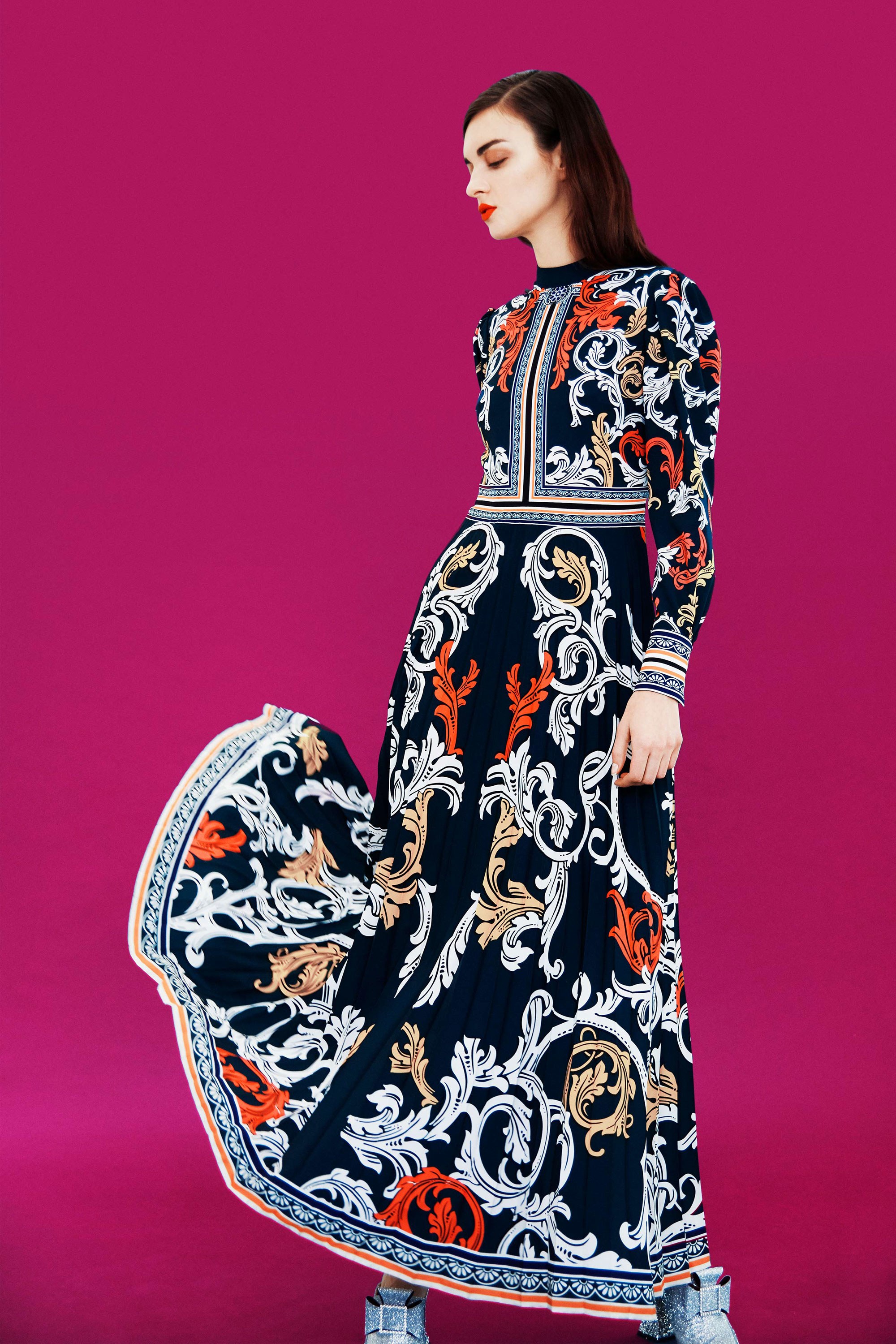 Courtsey of Mary Katrantzou | Pre-Fall 2017
Golden Highlighter
There are tons of gorgeous highlighters out there and one that's specifically gorgeous is the golden highlighter. Or truly, any highlighter with a bit of an extra shimmer.  It's a subtle way to create that magical glow but also a fun way of going a bit more festive with your makeup look. Pick an highlighter that has some gold color in it and you ought to outshine Rudolph or something.
Sparkling Eyeliner
Trade your regular eyeliner with one that is a bit more sparkly. A black one with some glitter in it or why not a midnight blue or forest green? It's definitely more dramatic but still creates a rather neutral look as it's still all about the color you choose, just with some gorgeous glitter to go with the style. Going for the classic silver glitter is also an option if you want to keep it more natural yet with a sparkle!
Festive Lips
I feel like I've already mentioned red lips too many times so I thought I'd challenge myself and not talk about the red lips? Instead, talk about other festive colors as in the burgundy lips or dark orange lips? Wine red lips or dark purple lips will also do for the Christmas season. Go for the festive lips to add the statement pop to your beauty life. Gorgeous to do with a matching top or dress!
Metallic Eyeshadow
It's quite common that all the eyeshadows you love also come in versions with some glitter or at least some extra metallic shine. Why not trade your regular matte style for the metallic ones this year? It'll most likely create the same look but with the dramatic twist of the shine. It's all about the details folks!
Folks! Which is your favorite of these makeup ideas Christmas 2017? Shall you go for the glitter life too? Xx