We gushed a bit about fake freckles last week, but there are some of us with real freckles as well. As we're smitten by summer, we might as well opt for a full post on makeup for freckles whether you fake yours or not! Makeup for freckles is kind of a deal!
Embrace them
First step of understanding makeup for freckles is embracing them. This post is not about hiding them, but highlighting them. We believe that freckles adds structure, life and character to a face and we might call you mad if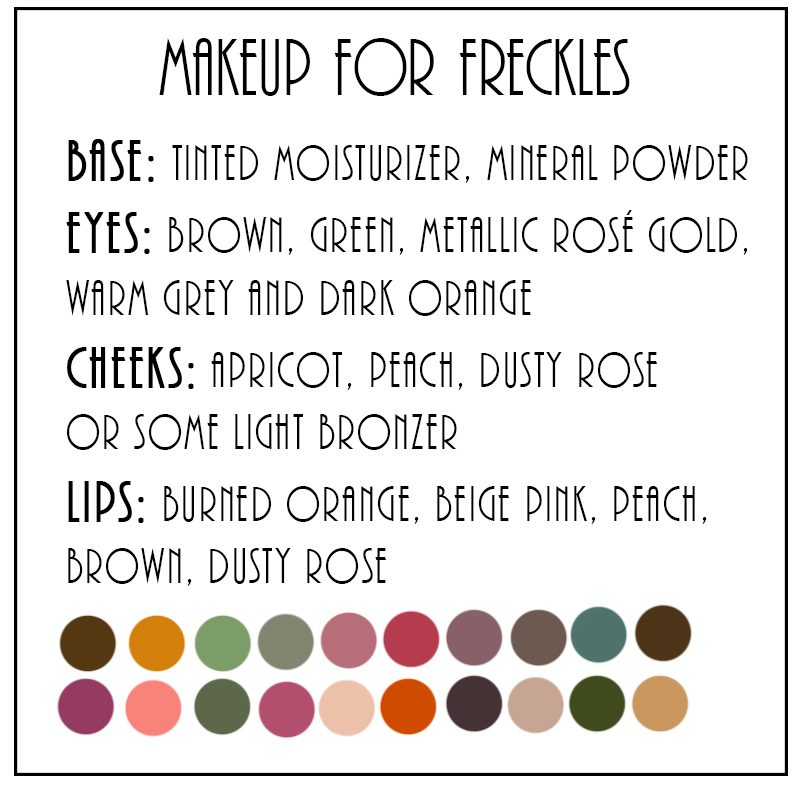 you hide yours. Freckles simply are a lovely addition to your beauty life, and if you're not granted with natural occurring ones, here's our tutorial on how to achieve fake freckles!
To think about
When highlighting the freckles you want to accentuate the warm tones in your freckles, the easiest way to do this is by using warm colors. Colors of brown, orange and pink are favorably and works for eyes, lips and cheeks. If you want to work grey and black, pick them in a warmer tone if not opting for a dark brown look instead! Defined eyebrows enhances freckles too as they bring out the color in them. As for the base, go for a tinted moisturizer or mineral powder to keep the base light but still have the freckles visible. As for colors you might want to avoid, or wear cautiously: yellow, baby blue, bright green and purple. For the more specific "rules" see our chart above!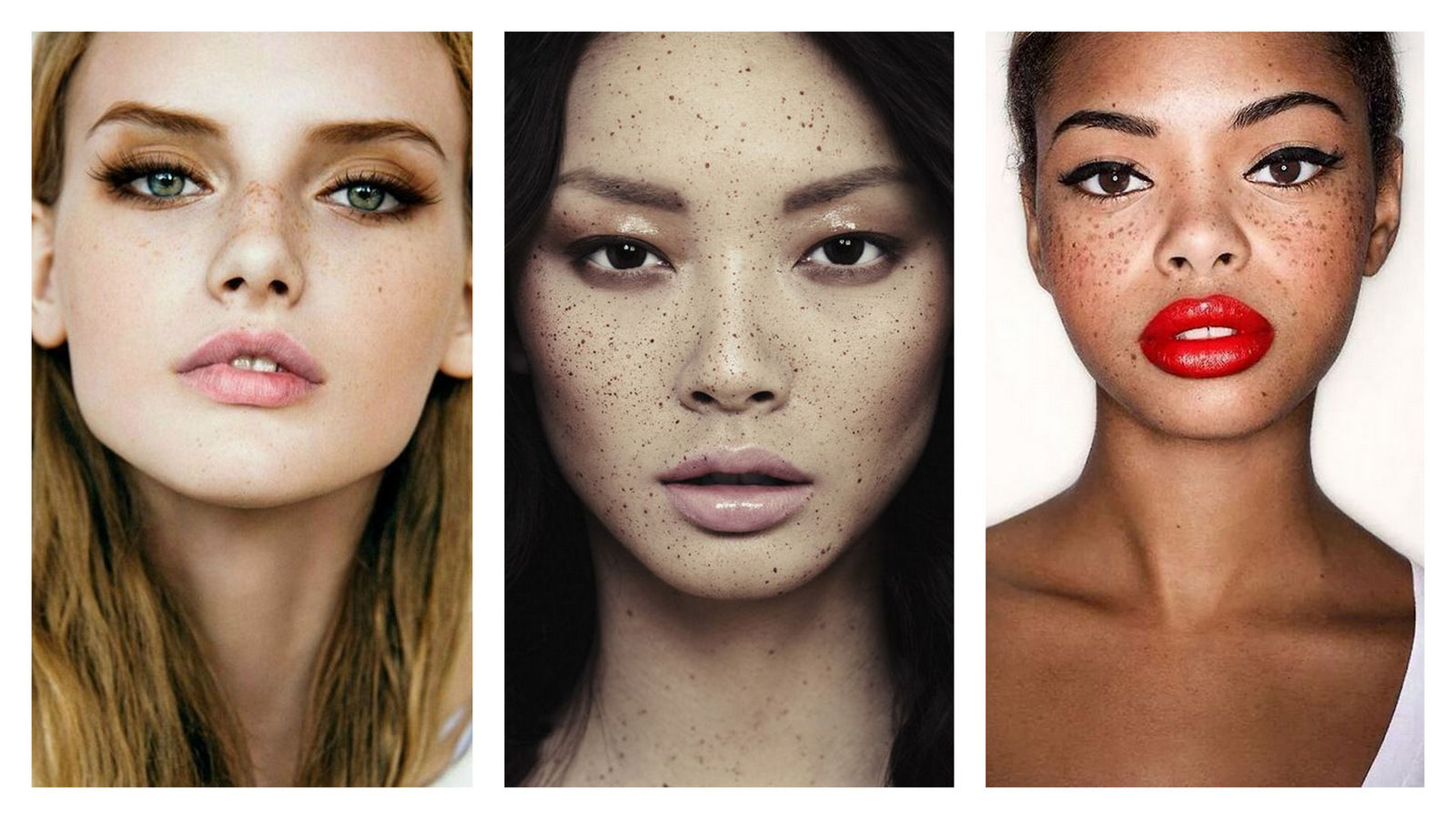 The pictures used are not the property of The Fashion Folks, find the sources on our Pinterest.