She's an often forgotten designer, though still considered to be the queen of the bias cut. She dedicated her life to fashion and played a big part of its development during the 20th century. And yet, people barely know her name. Folks, this is the story of french fashion designer Madeleine Vionnet (1876 – 1975).
History of Madeleine Vionnet
Born in the latter half of the 19th century Vionnet is one of the designers who witnessed fashion's transformation from old school to the modern fashion we know today. With years of experience from working for fashion designers, she started her own fashion house in 1912. It closed temporarily in 1914, due to WWI, but relaunched in 1923. She expanded to New York in 1925 as her success grew. However, it wasn't until the 1930's Vionnet made a global name, when famous Hollywood actresses such as Greta Garbo, Katharine Hepburn and Marlene Dietrich wore her creations. Vionnet closed her fashion house when the war came in 1939. She'd remain retired from the fashion world for the rest of her life.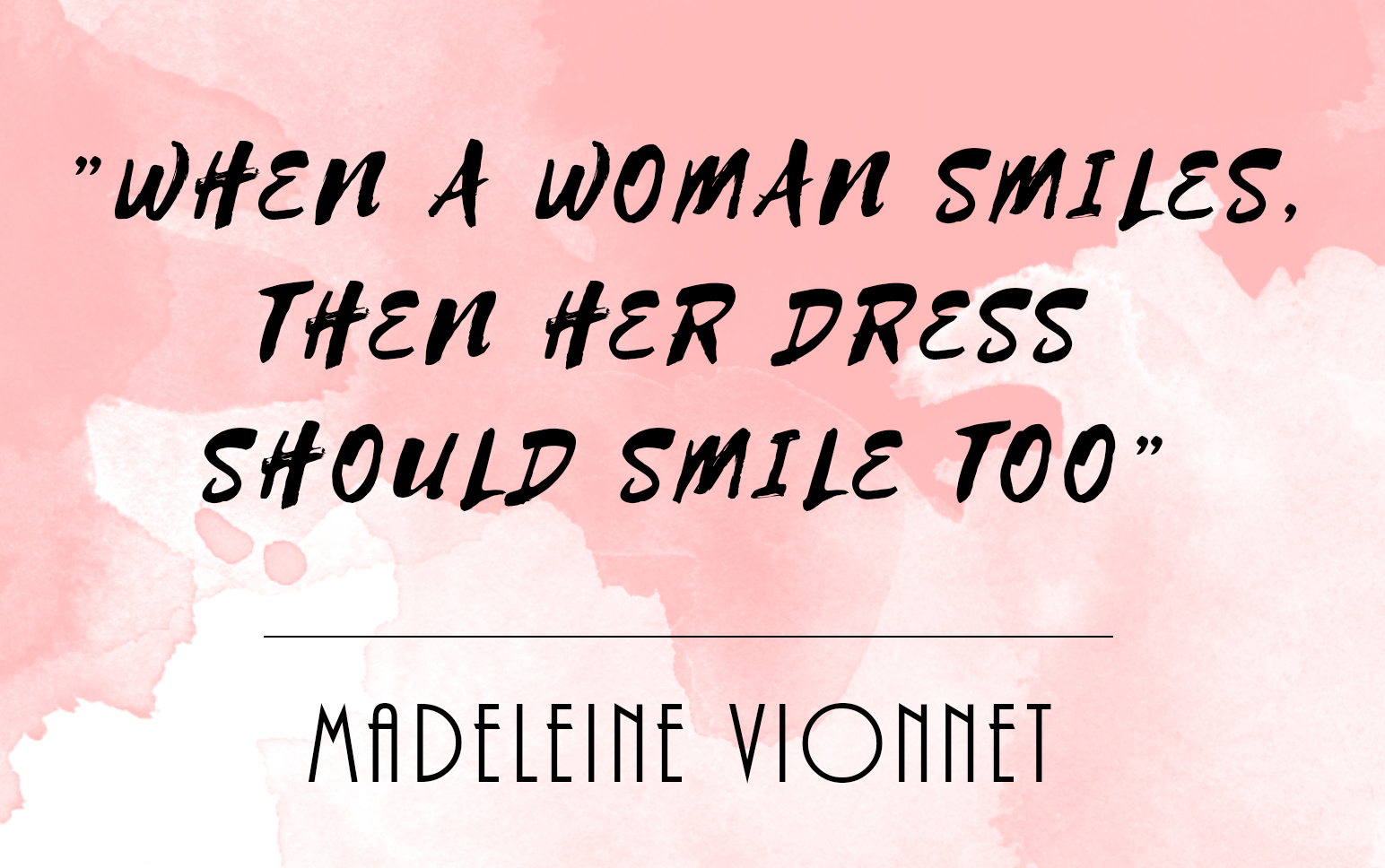 The Bias Cut
The key behind her success was the bias cut which creates a natural flow of the fabric and flatters any body type.  The use of the technique, on whole garments, was introduced in the 1920's by Vionnet herself and remained her signature style. The cut played a big part in Vionnet's feminine design aesthetic and fitted perfectly for the sophisticated elegance of the 1930's. The feminine fashion, in terms of texture and style, also came across through Vionnet's use of chiffon and silk. As we stated in our post on the 1930s gowns, the dresses remains timeless in their style. This statement is highly present for Vionnet as well, like, we would defintely work the dress above from 1938 today!
Vionnet's legacy as of today
Vionnet's visions continued to inspire and renew fashion in its modern context. From 1970's icon Ossie Clark to today's Marchesa, she left her mark on the fashion world. Combining the architecture of a garment, and sense of style to show the best of women, her aim with fashion remains present within the industry. The use of the bias cut is a well-used feature today and especially popular to do for gowns.  We dare state to say that not a gala season goes by without a draped dress. And not to forget, Vinnet is also the lady who invented handkerchief dresses as well as halter tops. The only thing left to state is; a queen indeed!