We stated in our post on terminology that we love the word hatter, and even better the term Mad Hatter (not literally for once). And as fashion folks, we'll steal the conception and apply it for fall fashion. A mad hatter hat party is what we want!
Why you should do hats for fall
As democratic and open fashion might be (or intend to be), there are just some things that won't work for everyone, and hats are one of those things. But to all of you who are on board with the hat trend, this one's for you. A hat is a simple way to add chicness to a fall outfit. It can easily pull the outfit together with the color, make a statement by its size and even protect the hair from rain (aka: fall weather). We're pretty sure we got you hooked on adding chicness, but if you're still not convince: a hat will save you from bad hair days. Now that's something we all need every now and then!
Different type of hats
So we're not gonna go through all the different kinds of hats there is, but we'll show some of them below so you'll get an idea! We have feodora hats, captain's hats, berets, slouch hats and all hats you can imagine. Hats are perhaps most popular to wear in black, but burgundy, grey, beige are also lovely and popular colors. As always with fashion, it's better to demonstrate than talk about. So we'll leave you with four ideas below.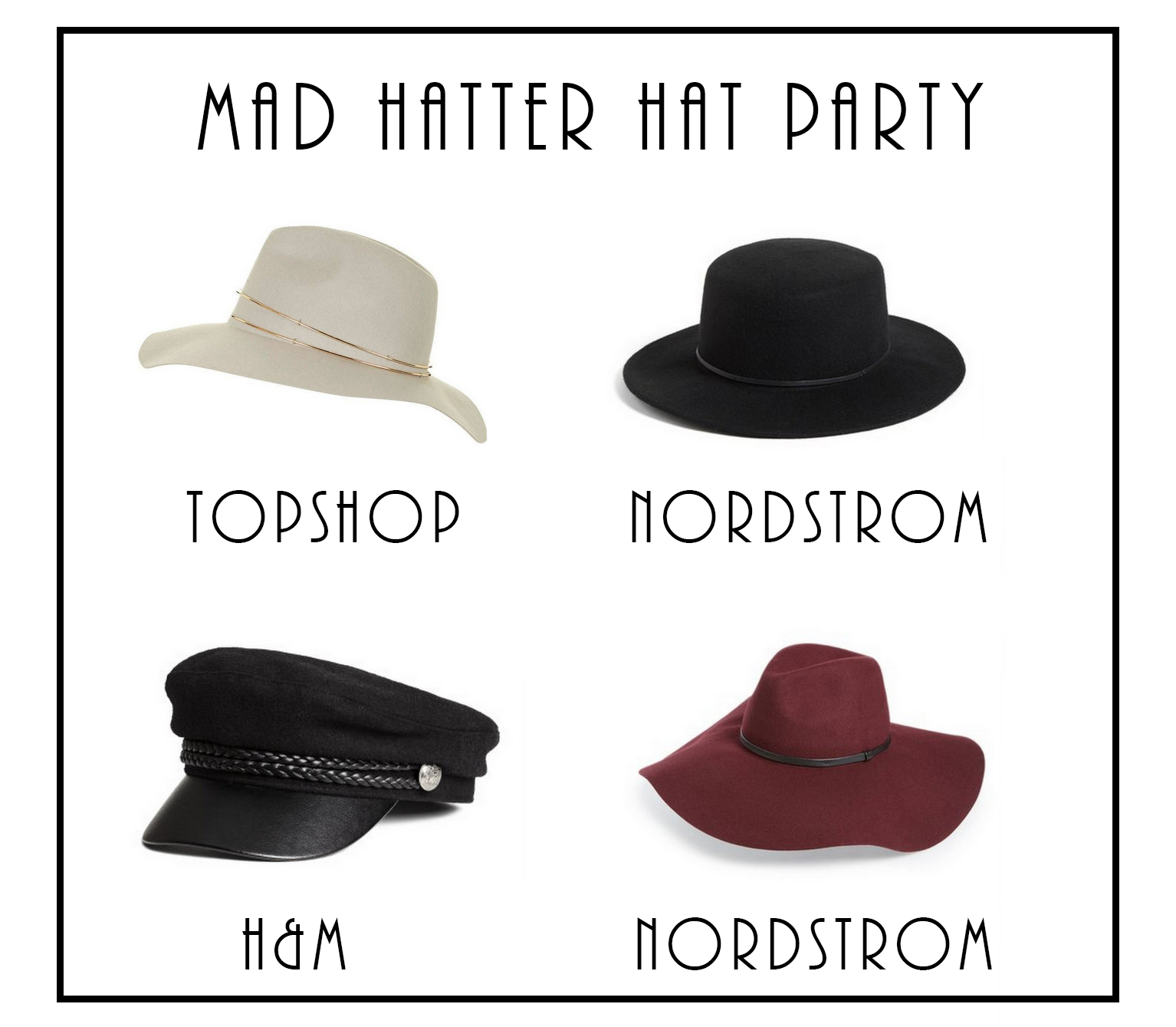 Ultimate fall outfits with hats
So what are the best outfits for adding a hat? Well, going for one of the most classic fall outfits, a felted fedora model is usually favorable. The classic fall outfit we're talking about is skinny jeans, boots, and a denim jacket. Also a maxi dress for those of you who live in warmer areas. A cardigan that's both oversized and flowy is favorable for a slimmer hat as you don't want to go all bonkers one the big size. Not to forget, a coat is also common for fall and we dare you to go bold with a captain's hat. They're just so chic and cute and preppy and we're just obsessed frankly!
Folks, that's a wrap on our mad hatter hat party and you are definitely invited!