We might be buzzing a lot about statements when it comes to fashion, but a makeup statement is equally as fun and daring. More specifically we're talking about the lips, colorful or bold lipsticks are kind of the way to our hearts. This week's spotlight is all about the lipstick statement!
Why do a lipstick statement
Perhaps an explanation is excessive, but we're reaching out to all of you who think a bold lipstick is a bad idea.And we do get that it's not for everyone, but you never know if you never try. Doing a bold lip is kind of like doing a bold pattern, you're sending out signals of empowerment, boldness and show a bit of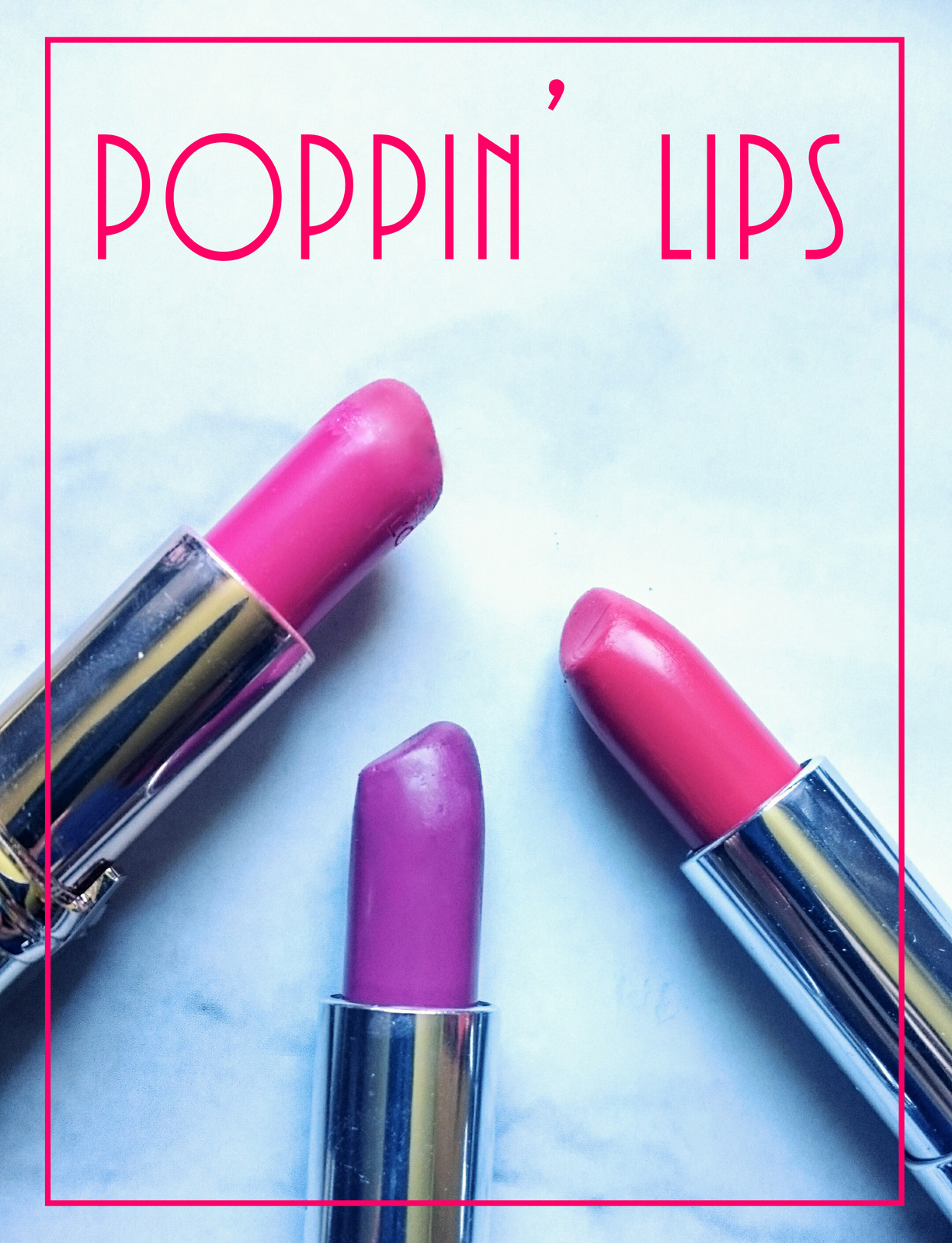 humor. A red lip can definitely be a tool in the box, when having an important meeting or if you want to impress someone. We still find it hilarious that people throughout the history thought red lips were a sign of witchcraft. We'll take that as a compliment you know!
What to think about
When doing a lipstick statement you want to make sure that you make it as good as possible. That is, the look should last for many hours (see our post here on that issue!) and it should also not become messy (read about it here). You also want to keep the rest of the makeup quite neutral so the lips will be in focus. Going bold with the eyes, or your outfit, risks stealing some of the attention. We love more is more, but for a starter: doing a neutral + lipstick statement is golden!
How to do a lipstick statement
As you do with Ombre Lips, you should do with your lipstick statement. That is, filling the lips with a lip pen and then apply the lipstick. This way is the easiest and fastest way to do it, for a full guide on creating the perfect lips, read our entry on the subject here. And folks, there is yet to be invented a pigmented lipstick that lasts the entire day. By that said, bring your lipstick with you during your day of awesomeness!
Yay or Nay for lipstick statements? Hit us in the comments!