So London fashion week happened this week and as always, as summary of the week is in its place. LFW september 2019 was quite difficult to pin down. As I wrote in this article earlier this week, I had a difficult time choosing a fun collection to write about. But anyways, I'll get into the details later. Here's a summary of LFW September 2019: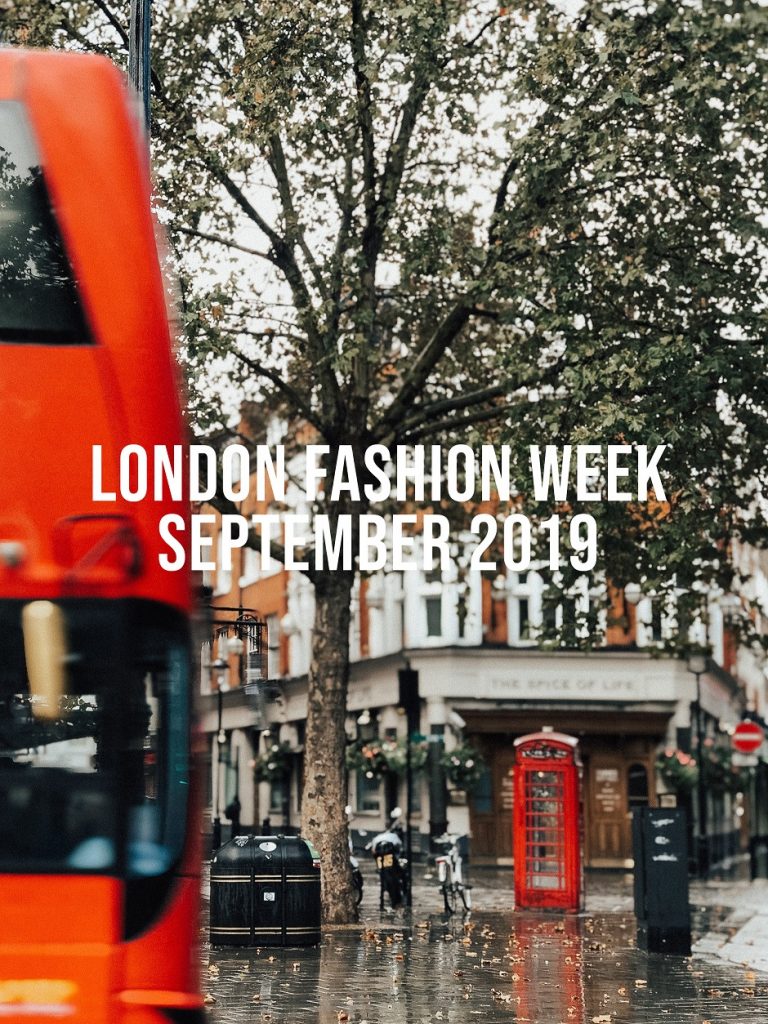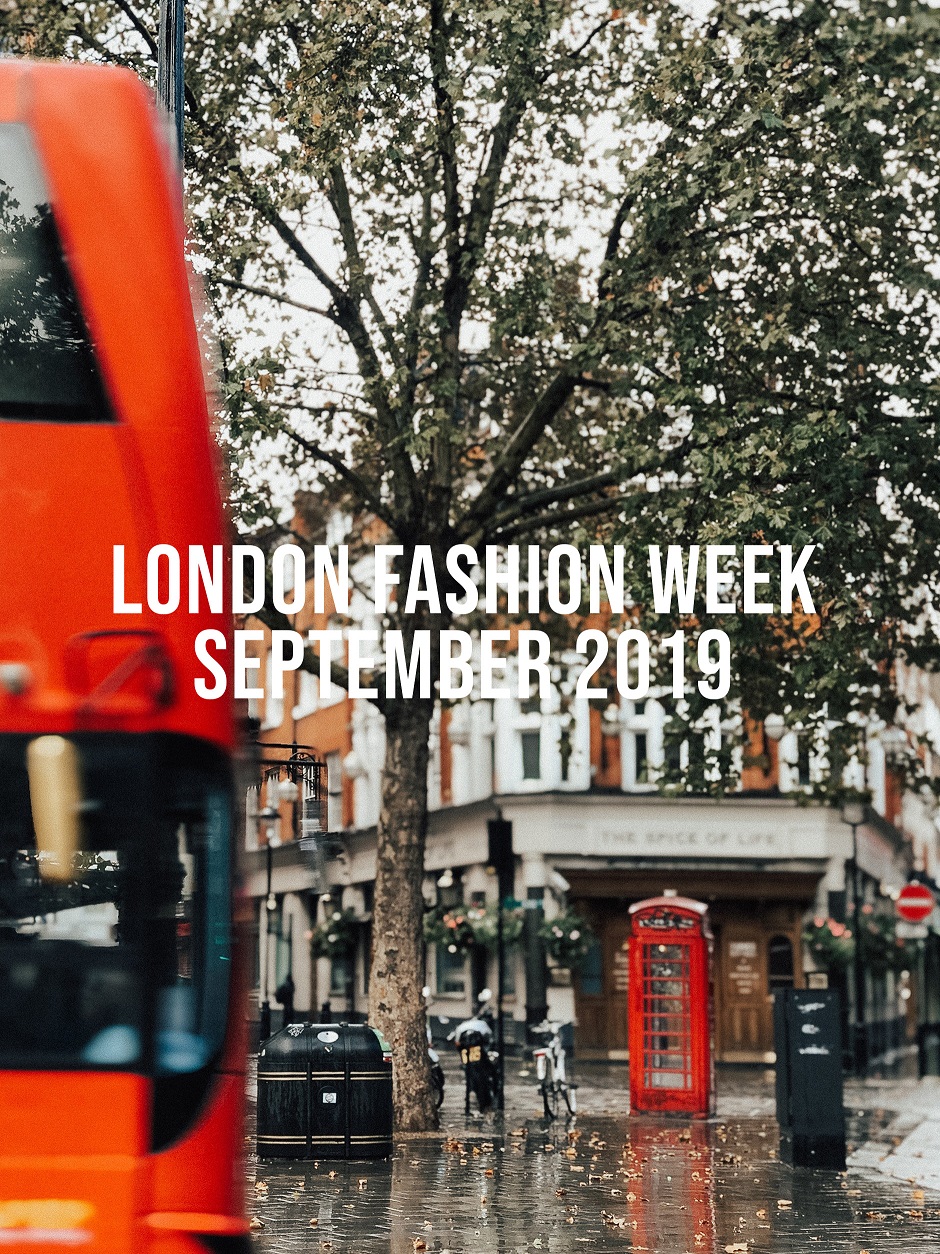 Highlights from LFW September 2019
Emilia Wickstead
I did a review on Emilia Wickstead FW19 back in February and had such a major crush on that collection. This collection, SS20,  was done equally well with gorgeous colors, voluminous pieces and wearable dresses. I must say I adore the wearable retro look and how she interpreted the gingham pattern. There were also many pieces that came with quite the statement, like this pink dress or this purple one. And this gingham jumpsuit is everything I didn't know that I needed. That one with some pearls and a red bag and I'm totally here for it! See the full collection here.

Erdem
Erdem is another London favorite, although this collection was far from their best one. This British label is to me more of a wearable, aristocratic, one but this season the style was influenced by a more heavy, hardcore, historical fashion. Like these 19th Century inspired dresses. Perhaps not too wearable, but definitely interesting to look at. I also got some major Valentino vibes from these looks of vibrant dresses in pastel colors. What the collection lacked was the refinement and wearability Erdem usually comes with (see this collection). The label has undoubtedly further positioned themselves as one of the highlights of London fashion week though. Have a look at the collection here. 

Christopher Kane
What happens if you take the current fashion trends and infuse them with some space vibes? Well, this collection happens. Christopher Kane SS20 is an interesting mix of the 1980s, a space fashion and voluminous clothes. The collection definitely has some interesting highlights. For instance, this dress with the voluminous 1980s style and space-like buttons and boots. I'm also a fan of this retro dress. Overall though, I think the balance of current trends in a space context could've been done in a more wearable, creative way. The collection nevertheless presents a lot of interesting looks and combinations, so I think you definitely should take a look here. 

Trends From LFW
Voluminous Flowers
Voluminous clothing pieces are one of the biggest trends this year and so are the floral patterns. If you wonder what happens when you combine these two, you'll have the answer next season. A lot of the designers took the florals and did them in voluminous styles, such as dresses, blazers, skirts, blouses and more. This trend was often done with ruffles, bows, buttons and pockets – definitely going for a maximalism. Interestingly enough, I wrote about voluminous clothes and retro florals last week regarding NYFW, so this trend should be major indeed. Richard Quinn (as I reviewed here), Erdem, Christopher Kane and Simone Rocha are some designers that worked the voluminous flowers.

Draped Details
Another trend that will be as big as ever next season are the draped details. I'm talking draped necklines, hemlines, waistlines, cuffs and more. The draping were done for dresses, skirts, jackets, blouses and even pants. What's great about this trend is that the drapings are adding a nice detail to any clothing piece, giving them a more interesting look. The draped style is also very flattering and adds a nice refinement, so this trend is great for dresses and skirts if you ask me. Preen by Thornton Bregazzi, Victoria Beckham, Roksanda, JW Anderson, Christopher Kane, Emilia Wickstead and Molly Goddard all embraced the trend!

1970s Structure
Believe it or not but the 1980s trend can't last forever and perhaps the 1970s will be the next trendy decade, at least if you ask LFW. The 1970s style of semi-defined shirts, blazers, turtlenecks and flared pants were quite common during the fashion week. The combination of doing a 1970s shirt (with a distinct collar) over the blazer was definitely a highlight of the week. The boots, mini skirts, flowers, loose clothes and high collar are other typical elements of the decade that were spotted during the week. Simone Rocha, Burberry, Ports 1961 and Victoria Beckham all had elements from the 1970s in their collections.

Thoughts on LFW
I'm not sure how to summarize this week any better or what to think of it at all. I liked it for being interesting and bold through volume, vibrant patterns, rich details and lots of boots: but there was still something that was missing. I'm not sure if it was that a lot of collections felt quite similar, that the wearbility wasn't as present as it should've been or if I'm just growing tired of seeing the 1980s deconstructed. The biggest problem might've been that individual looks were interesting, but many collections didn't manage to create a nice, cohesive, style. I've lost count of how many collections I saw that started great, only for the styles to be changed into something different. So perhaps my dislike of this LFW is due to my highly subjective opinion (as always haha ;)). Anyways, I'll get back to the individual looks I liked later! 

Folks! What are your thoughts on LFW September 2019? Let me know in the comments below! Xx