London fashion week wrapped up earlier this week and we're all in need of a summary! As I've talked about before, London fashion week shares many similarities with NYFW in terms of style. A lot of distressed clothes and looks of attitude mixed with some refinement.  From the highlights to the trends and some street style – here's LFW February 2018: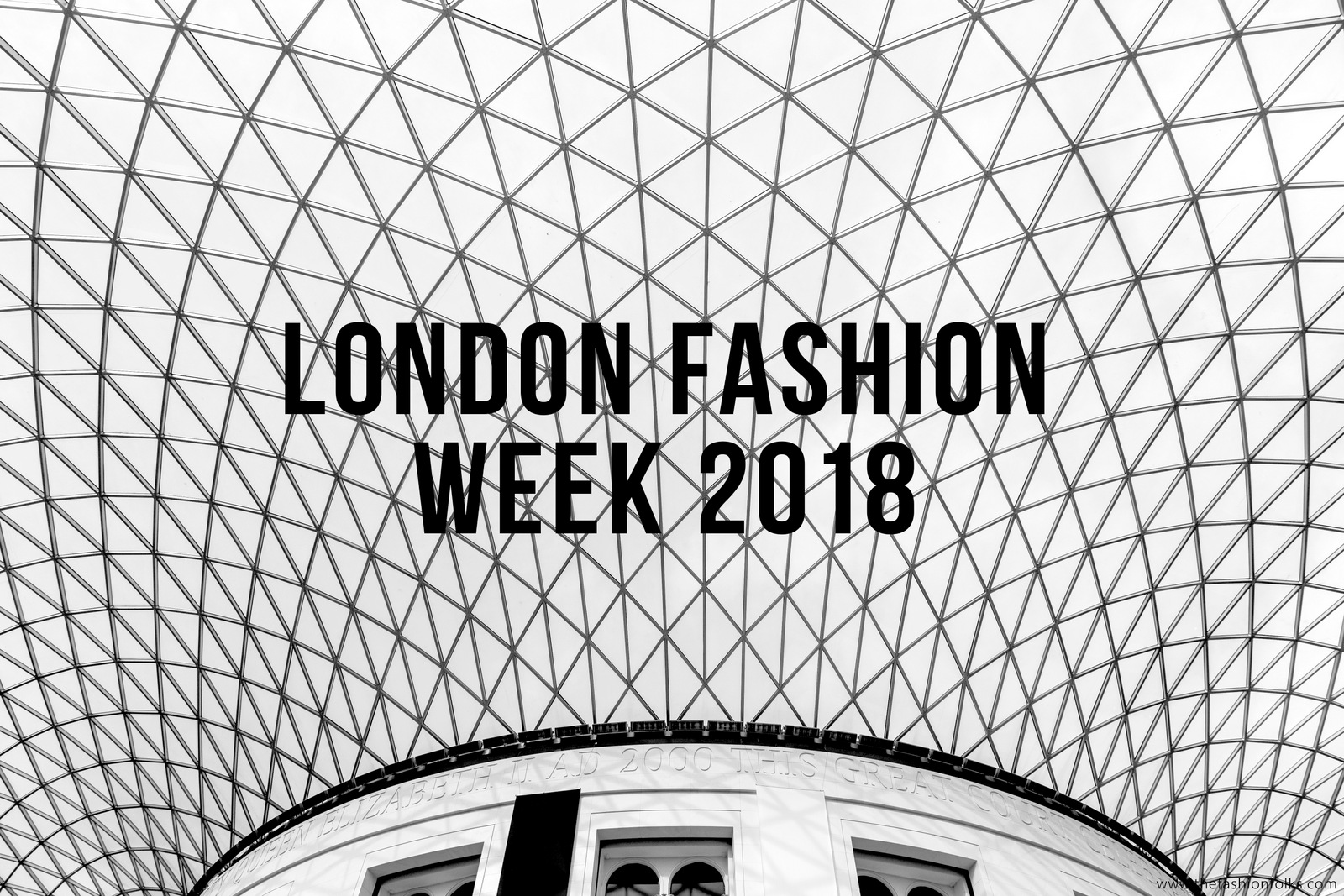 Photo by Mika Ruusunen on Unsplash
Highlights From LFW February 2018
Christopher Bailey x Burberry
As I briefly mentioned in the article on Monday, Bailey is signing out after 17 years at Burberry. The designer has had a successful tenure at Burberry, carrying the British brand through new trends, supermodels and yet staying true to the classic core of the company. In his last collection he celebrated LGBTQ+ in a grand way of rainbow colored clothes and 90s' street style looks. I'm still forever grateful for Bailey's chic, classic and wearable British design in this collection. Still thinking about it years later, lol!
More Is More
Perhaps this is not a moment but a movement for the more is more style. It feels like the past seasons have presented more "over the top", detailed and energetic looks of fashion. The 80s oversized silhouettes and colorful statements are a natural reason to this, but I also like to believe that the refined and elegant way of mixing prints, elements and styles is finally here. This is the moment of eclecticism, truly! Several designers at LFW, and in New York too, showed prints matched with other prints and colors. Contrasting details of bows, metallics and more than one statement in an outfit. I love this side of fashion as it gives way to truly express your personality and thoughts through the language of fashion!
Erdem
If you're crushing big time on dark florals done in a luxurious, mystique and wearable way – check out Erdem's latest collection. I think the looks managed to embody the contemporary trends in a classic way and also grasp the best of fall fashion as in dark colors, rich fabrics and statement lips. This look is a work of genius, adore this gorgeous dress and I want this cape! Thank you Erdem for continuing to expand the horizon of the brand yet doing it in an approachable way. Bravo!
Trends From LFW
Stylish Office Wear
Unlike the American shows, the British designers seems to be quite done with the 80s style of the office wear and is aiming for some subtle 90s instead. A lot of the office wear was also shown with an unexpected twist, as done at Simone Rocha or Roksanda. Erdem, Margaret Howelll and Christopher Kane all found new ways to rock the office wear. I'm here for loose shirts, simple coats and chic plaid patterns!
Print Statements
An obvious example concerning the more is more life is the use of prints. It feels like the prints are everywhere, especially the classic florals and plaid patterns. Mary Katrantzou, J.W Anderson,  Erdem, Delpozo, House of Holland and Roland Mouret are some designers that either went for the floral prints or the plaid. Not seldom done with other colors as demonstrated at Delpozo or with other prints as done at Emilia Wickstead. NYFW also went for the print mix, which is an effortlessly chic way of reaching for the fashionista style.
Words and Text
Last season, clothes with words or text made a definite entrance on the trend scale. For the upcoming fall and winter, the popularity of doing this is only growing. Ashley Williams, Marques'Almeida, Christopher Kane and Mary Katrantzou are some designers using letters to balance their style. Sometimes a simple word and other times done with a context. Sometimes done with t-shirts, sometimes as dresses. With that said, you're pretty safe to go for any clothing piece you own that makes this statement.
Street Style From LFW February 2018
Here's a mix of street style from the fashion week. Quite similar with the style of New York, showing off a good mix of trendy elements atm but also more classic styles. A lot of plaid patterns, blazers and red thrown in the mix. But first though, really appreciate the 80s look below, fun color and contemporary!
Thoughts On LFW
I stated last week that I was quite happy with NYFW, or at least positively surprised. Same goes for London too, honestly. I thought the week started off rather slow, but brands as Erdem, Roksanda and Emilia Wickstead changed my mind. To be noted though is that those brands are not specifically representative of the British fashion that's often shown at LFW (a more 90s kids, street style, grunge and distressed kind of style).  All the brands I mentioned are quite refined in their aesthetic, which is something I prefer over what's typically embraced at LFW – so it's highly subjective as you can tell. But there were honestly many collections that were perhaps not perfection from start to finish but interesting enough to check out thoroughly. For instance, the Ashley Williams collection brought some interesting designs. This creation at Peter Pilotto is a must see and the rest of this collection is quite pleasant with all the gorgeous colors. I always appreciate Delpozo too, something different and likeable! Perhaps LFW shouldn't be seen as brilliant lesson in the best of fashion, but something to pick the best of and enjoy it! 
Folks! What are your thoughts on LFW February 2018? Do you have any favorite shows? Let's chat in the comments! Xx