I talked about the Beauty and Fashion Trends Summer 2017 on the post on Monday. I talked about getting ready for Summer 2017 here. So what's up for today? Well consider this post as my official reminder to you all that the summer is, very much indeed, the perfect time to level up your fashion style summer 2017. Why? Because: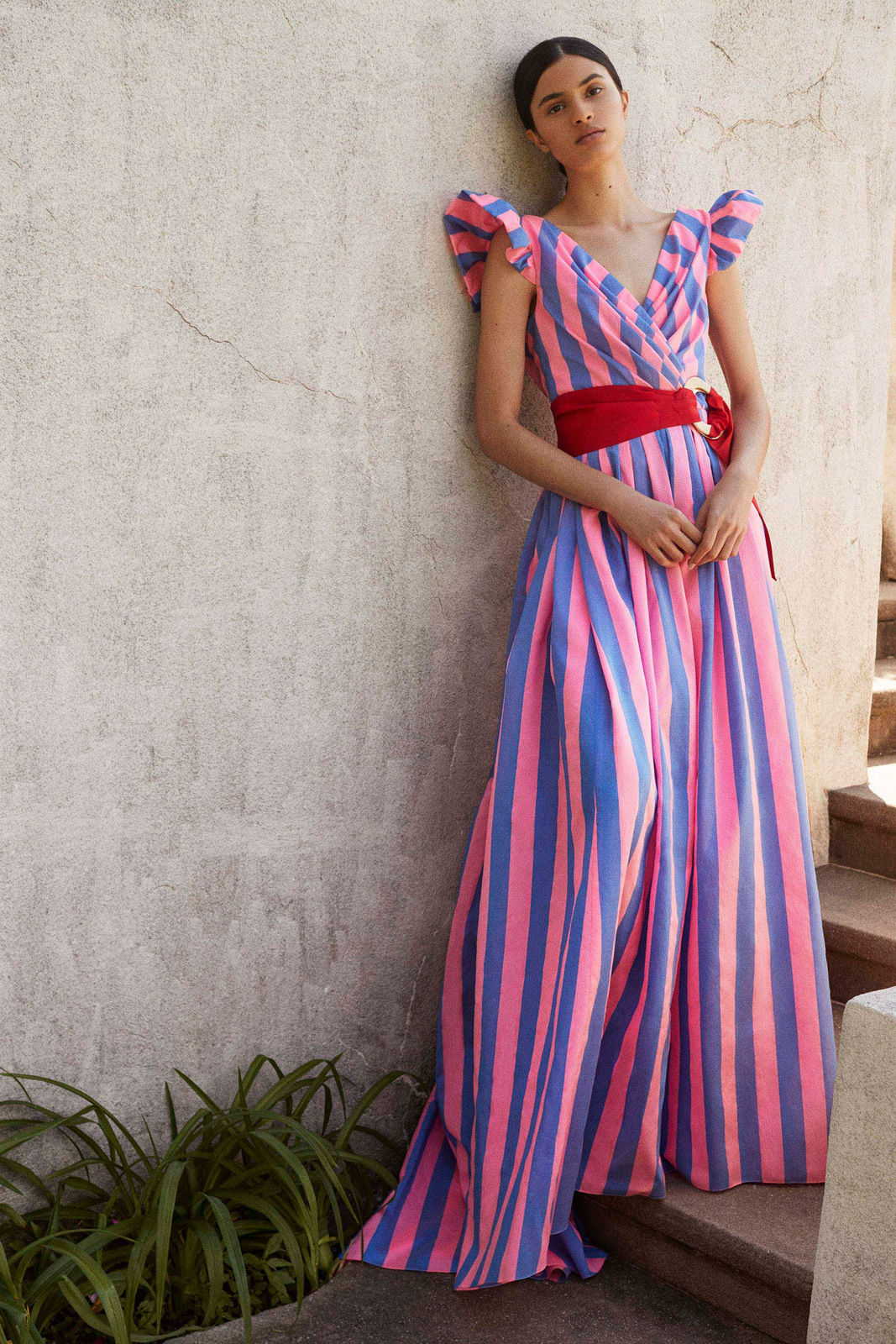 Courtsey of Carolina Herrera (resort 2018)
Summer Clothes Are More Lively
First of all, summer clothes are favorable to do in colors and prints. The fabrics are lighter which makes the technical parts of the production easier. The print comes off better when done in a lighter fabric compared to a knitted piece or wool. This means that your ordinary go-to pieces are likely to exist in a popping color or print. With that said, if you love playsuits, why not go for a colorful one? If you love statement sleeves, try to find a blouse in a print or colorful shade. A colorful outfit, or one of prints, will give you an outfit of statement. That's a higher fashion level if something.
Selection in store
You are all probably already very much aware of the fact that the selections in the stores changes depending on the season. Even more so, you've probably noticed that the clothing pieces gets more colorful and comes in prints as the temperatures gets hotter. This gives you the perfect opportunity to choose more colorful pieces as this is what is offered. More easy and vibrant pieces as playsuits, tops, shorts and skirts. Logic also reasons that these pieces are cheaper to produce and buy, so you can definitely try a shade out of your comfort zone.
The Styling Gets Easier
With warmer temperatures less clothes are needed. With fewer layers, the outfit require less effort and the styling gets easier. No need to get four to five layers going but perhaps one or two. That means that you can easily go for a two piece outfit in contrasting colors without needing to complete it with a final layer. Contrasting shades as blue and green are fun and favorable. A sunny and bright one for summer can be orange and yellow. Pink and red as a duo is an excellent one too.
Same goes for prints, ofc. No need to declare my love for prints mixing again and again (just catch this post). But a striped top and floral shorts will easily do. Stripes with stripes is another duo. Or snake print with paisley. If you're unsure with prints, go for prints in subtle colors as they'll make less of a statement.
It Kind of Goes With The Dress Code
With more colorful clothing pieces available, people are obviously also working more colorful shades. This means that it's easier to follow the flow and join the colorful life. You'll blend in easily which can be favorable when starting out with colors/prints.
Another fact is that there's something with human's tendency to dress after the current circumstances. The same way the leaves of the trees go darker in shades of burned orange and burgundy, so does the fashion color scale. Often in the same shade too, with forest green more present and midnight blue as well. For the summer and spring life, the flowers are bright and popping. So is fashion with neon, pastels and primary colors going popular each season. Lesson to learn? Dress after nature!
The Colorful Life Is One Step Away
As already stated several times in this post, the colorful life is truly only a few steps away. It's all about your go-to pieces. Your beach dress, your playsuit, your t-shirt. If you have colorful go-to summer pieces you'll have a more colorful style for summer. Dare to go for colorful "basics",  that will easily make your summer style even better.
Folks! How are you gonna level up your fashion style summer 2017? And oh, have a lovely weekend, I'm going to try and not to die the fashion death over all the gorgeous Resort 2018 (!!!) collections that are dropping now. But hey, more on that on Monday! Xx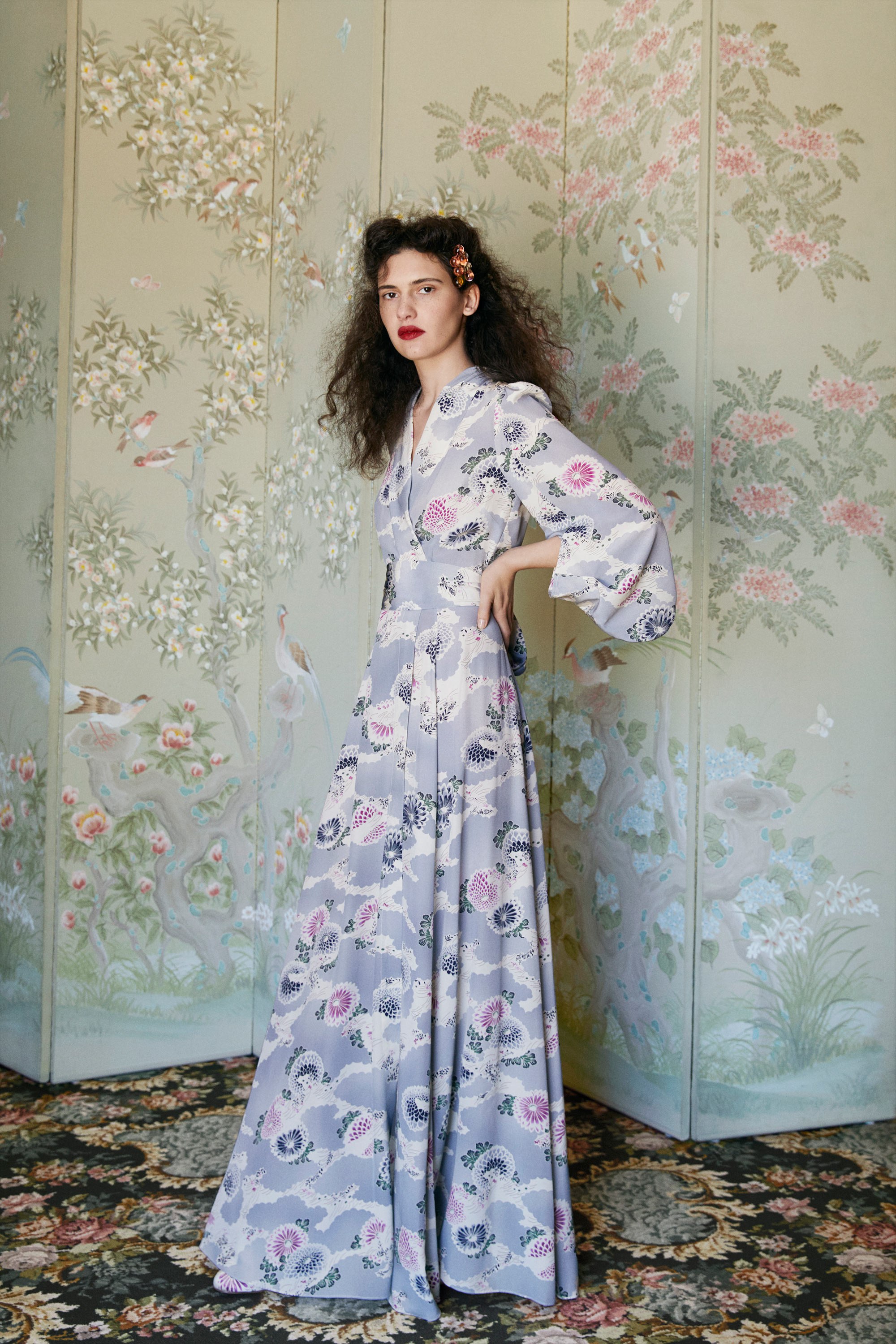 Courtsey of Co (resort 2018)