To layer one's clothes is something that's normally associated with fall and winter fashion. Quite natural, as a layered look includes more clothes and feels therefore warmer. But, there are ways to work a layered look for spring and colder summer days. How? Here's layer clothes for spring: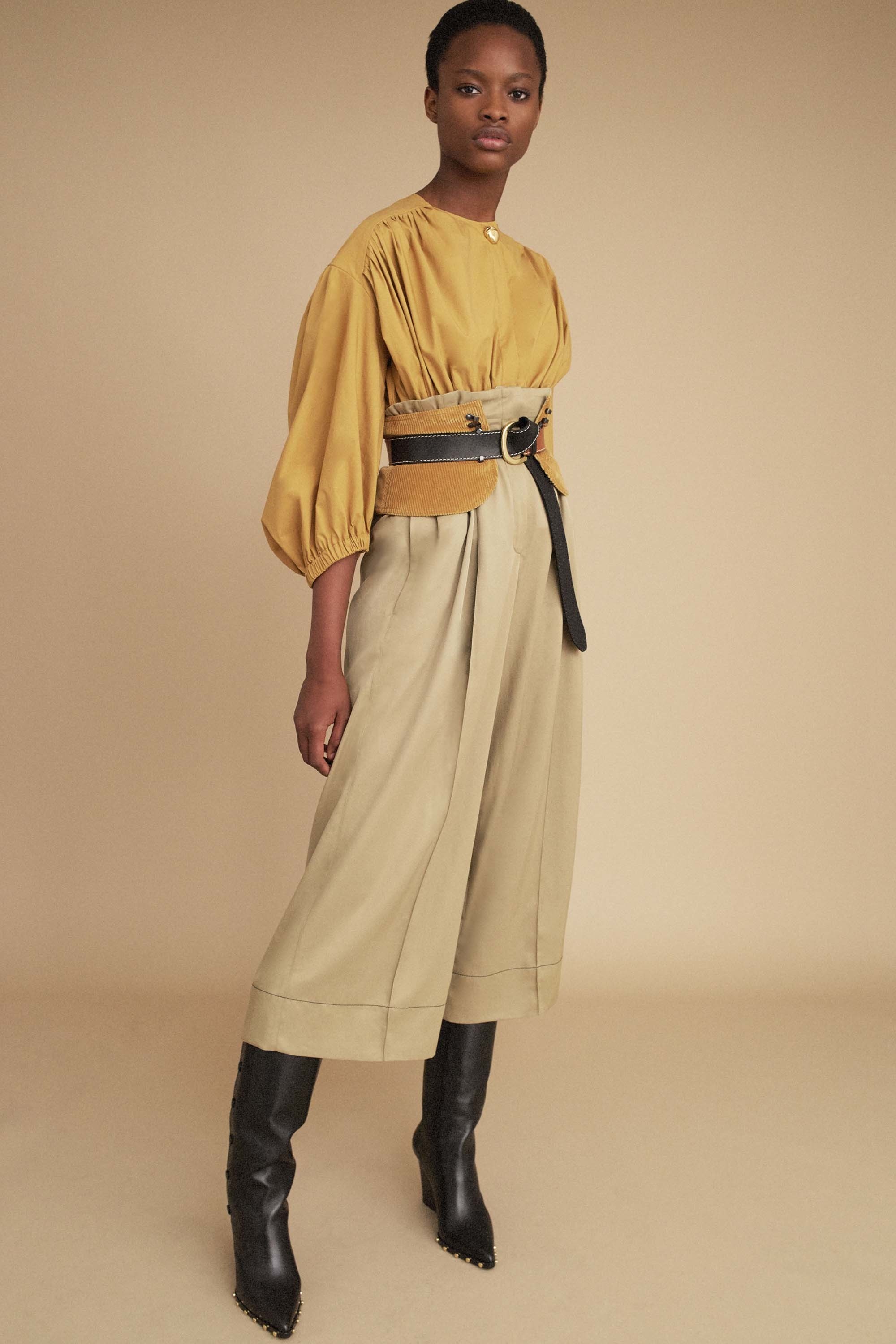 Courtsey of Sonia Rykiel (Resort 2017)
Work thin layers
Layering clothes that are more suited for summer/spring works perfectly. In fact, the layered outfit doesn't risk end up feeling all bulky and uncomfortable as a layered fall look can. Instead of going for knit, leather jacket or faux fur you can stick comfortable to light material as cotton, linen or viscose. Same as for fall, begin with the piece closest to your body and take it from there. For instance, do a printed top, add a lightweight blazer and a scarf. That will give you a three pieced layered look to work with. Another alternative is to skip the jacket and instead go for a vest as the last piece, which will also show more of the layers in the look. If you want to take it trendy, add a slip dress/top to your shirt. One key point to skip from a fall layered outfit is to not wear a tight top under your/shirt blouse. You'll stay warm enough with the other layers instead.
Smart clothes
By smart clothes I mean summer-friendly clothes that works specifically well for layering a look. Anything maxi is often favorable as it gives a lot of space to play with for the top part. A vest is of course a genius piece as it adds a layer without going bulky. Oversized and flowy pieces works well for the top clothing piece as it leaves room for the layers underneath. Scarves and hats are great accessories as it adds to the look without going warm. Midi skirts, crop tops and miniskirts are also fun and trendy pieces one can play with to create a layered look.
Light Accessories
Going for the lighter pieces are also key when choosing accessories. Don't go for a knitted scarf but a lightweight one in a comfy fabric. Your hat can easily be changed from wool to a more breathable and summer-friendly material. Heavy necklaces, rings and bracelets can be skipped in favor of embracing more lighter ones. Also, your oversized statement belt might have a counterpart in a smaller scale that won't give you the heavy sweating?  Your wardrobe, in context of shoes and clothes, often have a seasonal dividing and same can your accessories have!
Choose the it-piece carefully
The fourth and final thing to think about is to choose your it-piece carefully. Which piece in your outfit is the most important one and why. That's the piece you should build the outfit around. It might be a statement accessory or a statement clothing piece. If you know what the statement of the outfit is, you can easily enhance the layering by contrasting the other pieces in colors or prints. It might be a vest you want to highlight, which gives you the perfect opportunity to choose a contrasting color under. Another chic idea is to go for a full on monochrome look and have a scarf in an opposing color/print. The effect is often rather striking as it gives a statement yet looks chic.
Folks! How do you layer clothes for spring? Let me know in the comments, Xx
Did you like this post? Hit the share buttons below!