Folks, as if we wouldn't be spoiled enough with all the collections from fashion month, the press pictures of  Kenzo x H&M is out! The collection won't be in stores until November 3rd, but an early review has never hurt. Here's the review of Kenzo x H&M: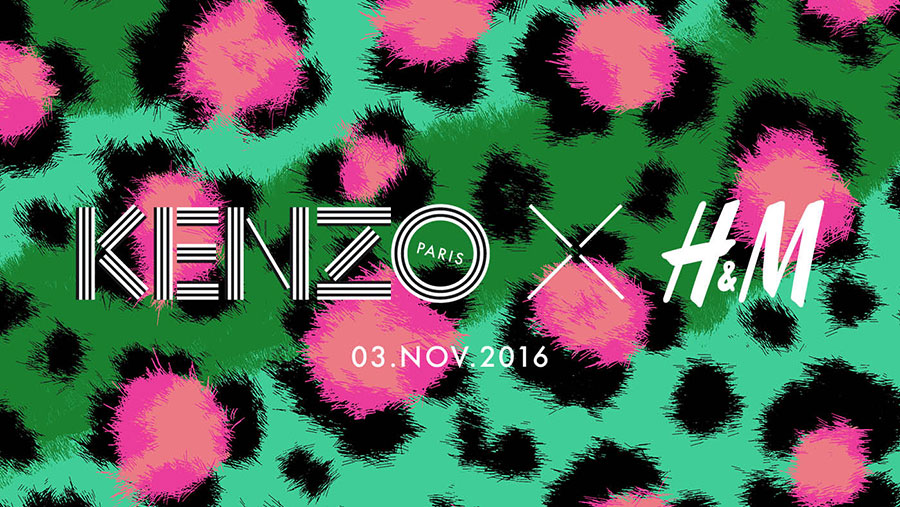 Random facts behind the collab:
H&M has done collabs with several high fashion designers since 2004.

This is the first collaboration with french fashion house Kenzo.

Kenzo is famous for their prints, bold colors and street style fashion.

The faces of the collection are not the regular models, but different profiles from the world. Artist Juliana Huxtable, fashion editor Harriet Verney and photographer Youngjun Koo, to mention some.

Do note that this review is based on the press pictures, and not actual product pictures. Therefore it might not be complete.
Kenzo x H&M:
Back in May  I wrote that we could expect vibrant colors and patterns. And guess what? It is a collection of vibrant colors and patterns. The collection has a touch of the 1980s, but also works some romantic pieces in a boho vibe (think Valentino). Also some regular street style/sporty looks Kenzo usually makes.The zebra print is in focus, but designers Carol Lim and Humberto Leon have also added some floral patterns, dots and leo print. There's a lot mixing of prints and colors. The prints/colors fills their function and highlights different areas (like hemline, waist etc). The collection, naturally, has a focus of clothes for fall/winter, with a few dresses as exception.
Thoughts on the collection:
As this is a collection that aims to reach a wider audience, the collection should be more wearable than the high fashion brand's regular ones. And some clothes do look wearable, especially when the collection touches a more romantic aesthetic. Like the adorable boho dress in the blue pattern mix (see below). Also the set I posted on Instagram this morning is great and I just love it. But the peaks of the collection have counterparts on the – not so good side-. Some prints and color combinations are not wearable nor attractive. Like the green zebra pattern going pink going ruffles going something. 
Kenzo's comfort zone, however, lies within the more sporty street style looks and in this collection, the brand has mostly left these look for menswear. With bomber jackets, sweaters, turtlenecks and comfy pants. The likeability of the clothes comes down to whether you like the 1980s take on the zebra print, being dyed in different colors. The different prints and color combinations are not a complete hit, but this can also be a matter of styling. The pieces become more wearable individually. And to be honest, the collection grows everytime I look at it. Especially the bohemian looks.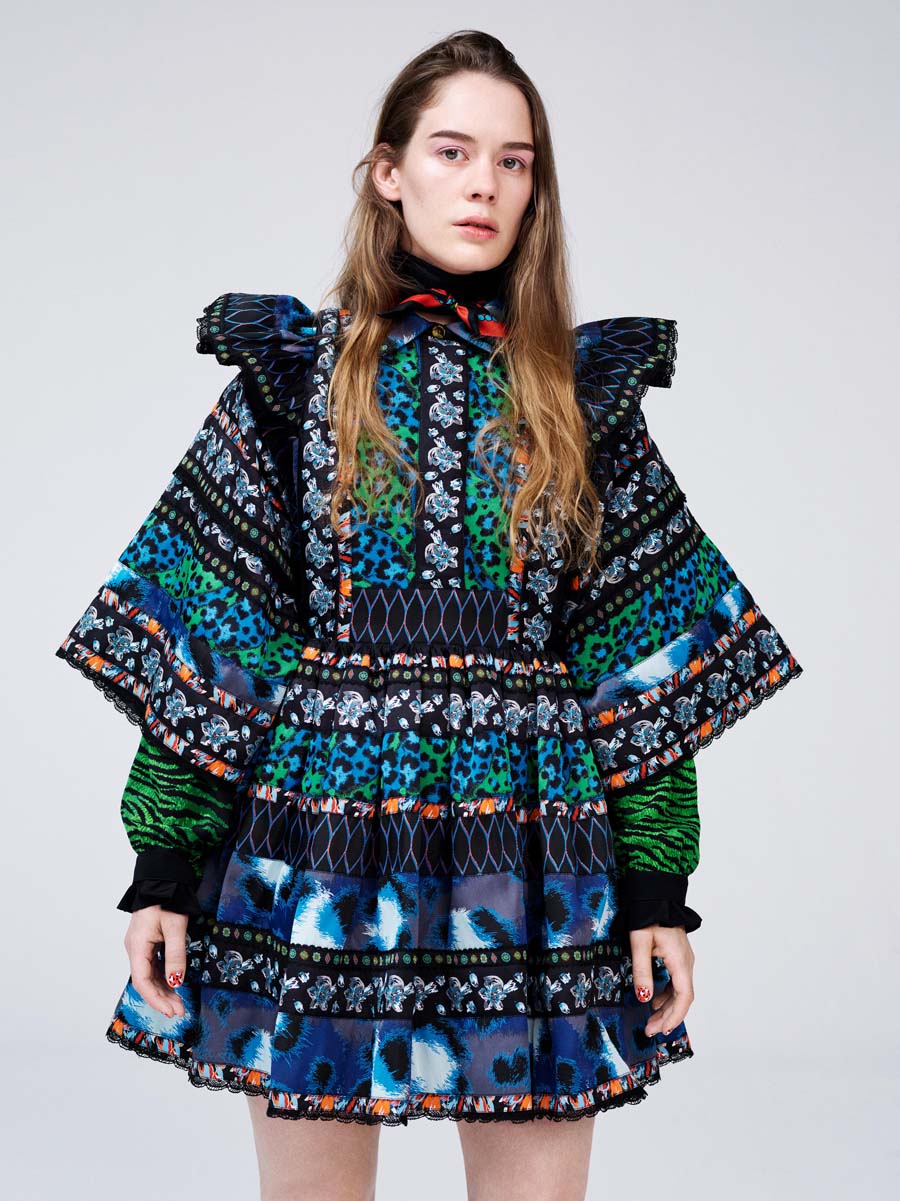 Perhaps this is a matter of taste, but how much I may adore the idea of mixing prints and playing with colors, I have a hard time seeing this collection as a complete hit. It will of course be sold out however. Everything with a designer label to a cheaper price gains attraction. Though, if these clothes were a part of H&M regular selection, some of these pieces would definitely be found in the sale section later in the year.
Overall: not a hit and not a miss! What are your thoughts on the collection, any favorite? Leave a comment below!