If there's one, subtle, detail I always rely on it's the nails. The color of the nail polish acts as an accessory to any outfit, which is always favorable if you ask me. Here are some classic ideas on the nail polish fall 2017 trends: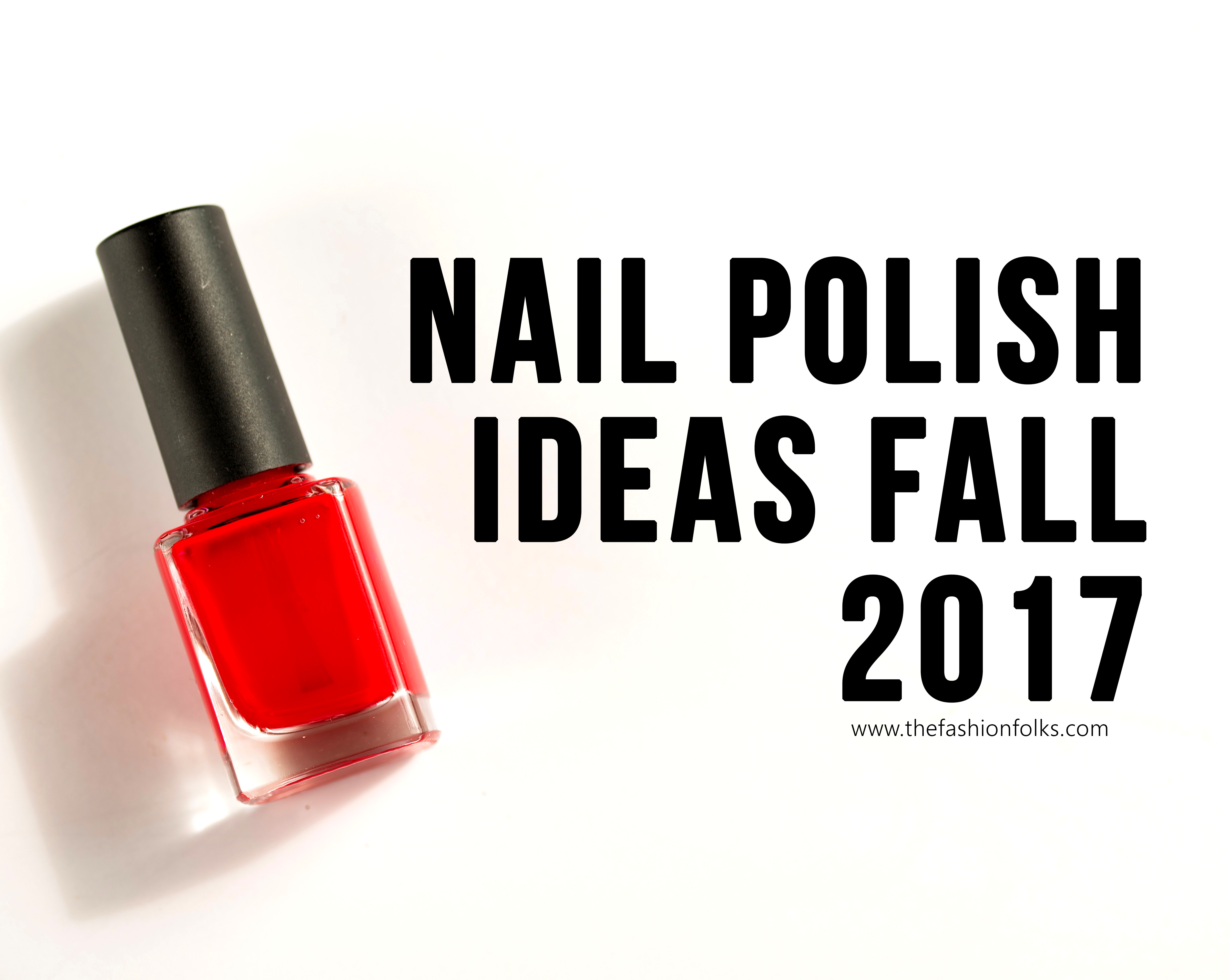 Photo by Joanna Kosinska on Unsplash
Nail Polish Fall 2017

Black Nails
It should be mandatory or something to embrace black nails for fall. Like, the classic shade is that perfect for nails. It works well with other fall colors, but also gorgeous with the neutral shades! Do the black as one color or do it as french manicure. I think black nails are great with statement textures too. There's a depth in the shade that complements the heaviness of statement textures in a favorable way. Like a faux forest green fur jacket with black nails? I'm. Here. For. It!
White Nails
A chic way to go subtle statement with your nails is to do them in white. White is a crispy shade that will make a great pop in comparison to the heavy fall textures and darker colors. With winter approaching too, white is a nice way to embrace the season going for the snowy mood. Since white is a classic color, there's no risk that you'll get tired of them in the same way as a statement shade. 
Statement Red
Red for the nails is a classic statement that's been with us through the decades. As red also is the trending shade of fall 2017,  there is no time better than now to do the red nails. Mix up the shades you go for as the difference of candy apple red or wine red is quite the different one. I'd say that brighter shades are more energizing and the darker reds are more sophisticated.
Metallic
Every fall the metallic shades gets right back in the spotlight.  The trending shades differ from each season but all are often still considered okey (if not, I say it now). Silver metallic is always safe, gold is gorgeous with fall colors and copper is trending big time! With that said, you're safe to choose whatever. Metallics reflects light which adds a fun contrast to any outfit.  If you wear something neutral, metallic nails ought to make it pop. If you wear something statement, they'll highlight it for you. With that said, there is never a reason not to wear the style!
Folks! What are your favorite nail polish fall 2017 looks? Are you going classic, statement or both? Let's chat in the comments! Xx