Another day, another destiny and another Monday for fashion! The fashionistas and editors are in London for fashion week and the week has already had some moments of spotlight, especially Christopher Bailey bowing out after 17 years at Burberry. Well, that's not the topic of today though (more on that on Friday), today it's Huishan Zhang Fall 2018 that is being reviewed. It wasn't my first choice, but since every other label I thought about reviewing were quite boring (LFW, step up your game), I decided to go for a designer that is less known to the public, but deserving of the spotlight.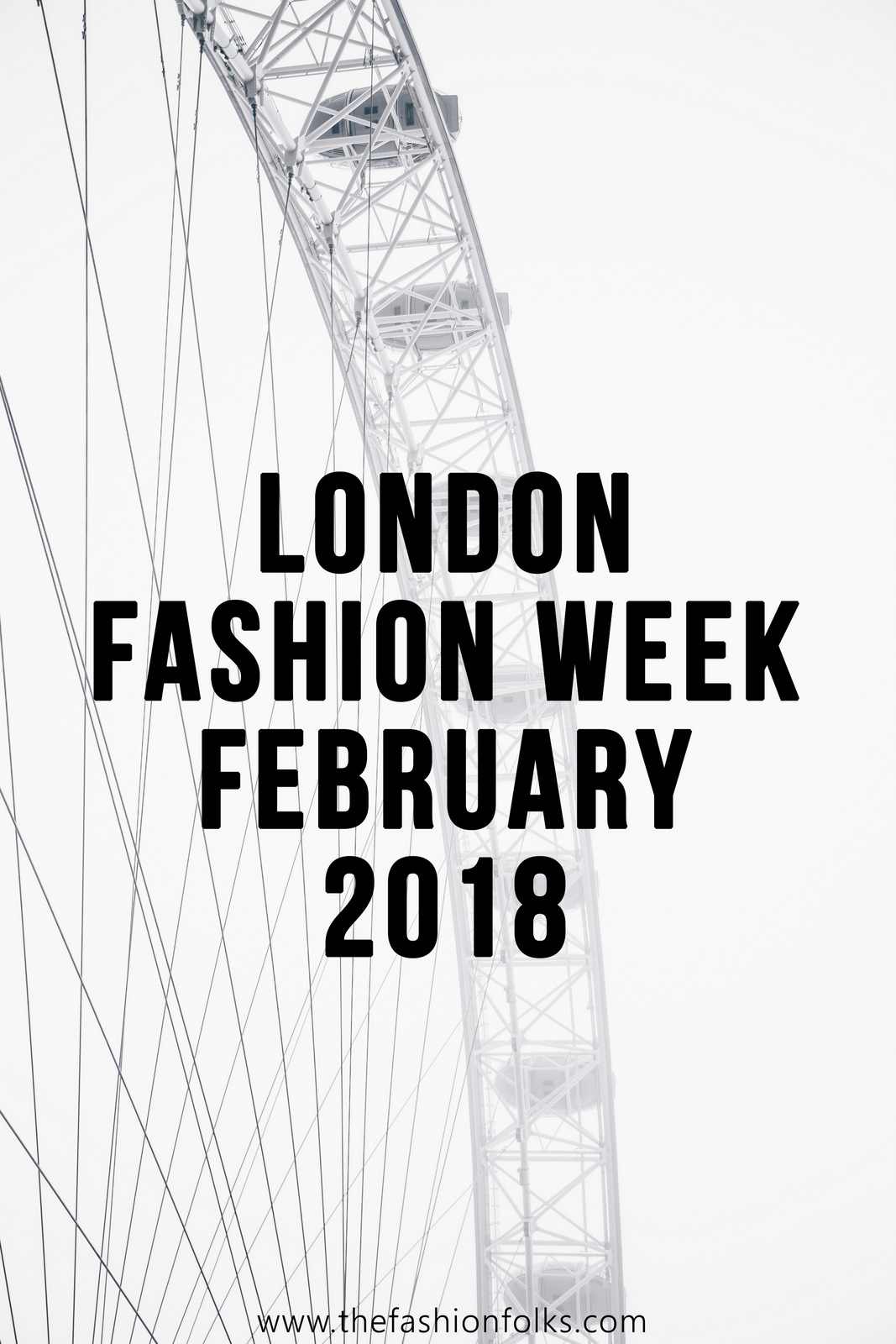 Photo by Christopher Burns on Unsplash
Huishan Zhang Fall 2018
Zhang's aesthetic is described, by himself, to be a mix of Eastern and Western fashion. That mix wasn't heavily present in this collection as the collection had a more distinct play of a more preppy style and different perspectives of it. It was preppy going edgy, preppy going trendy and preppy going lady-like. Still with a contemporary and upbeat style, quite easily approached and overall rather likeable. The colors used spanned from black to white, purple, green and grey. Black was a match for leather whilst green, purple and white grasped the floral prints. Some tweed was used with a nod to Chanel and tulle styled á la Valentino season 15/16. Ruffles, pleated details, pockets, pearls and buttons worked as details and I do have to say that the statement red lips did equally so! The turtleneck was used for layering, both dresses and blazers, with dresses being the most common clothing piece overall.
Thoughts On The Collection
I must say I'm quite fond of this collection, though it's quite predictable and isn't really presenting anything new, it's pleasant and nice with a designer that isn't falling for the 1980s madness (lol). Though Zhang is a rather young brand in the business, founded 2011, some of these designs could easily be shown for the bigger houses. Perhaps that's the thing too, that smaller brands tends to borrow some classic elements of established brands and interpret them in new ways. I'm thinking of this black dress and this white dress that ended the show, I adore both of the looks but to be noted is that both are in a style that Valentino recently used (love recycling to some extent though, especially now when Valentino is on a mysterious quest of finding a new vibe). This look and this look felt like an experiment with classic Chanel, which I thought was done quite successfully!
The first looks of the collection with black, transparent materials and leather being in focus are really good. Perhaps old and gold, but wearable and fierce. This look feels like a modern take on a more modest fashion, perhaps the early 1900s but also a dress reminiscent of the 1940s style. Love it! This monochromatic look feels trendy too and insanely perfected with the red lips. Also love this twist of the classic black skirt, chic and flattering with the different lengths. Another look that follows the same style is this black dress. Delightful with the contrasting materials and delicate pleats. Not too sure about this purple/white styling, but perhaps it's more the choice of shoes that's bringing it down rather than the skirt and the sweater. Another floral look that's completely on point though is this one, the pants are fierce and I kind of like the refined style of the floral top (again, the red lips!!!). Perhaps the most exquisite and kind of unexpected pieces of them all is this white dress in the pearly white color. Love the timeless style in combo with the fun material/color.
There were, as always, some looks with a question mark or even two. This look felt rather off with the refined version of a cowboy shirt (??). This dress had too much going on and this dress looks weird with the placement of the embellishment. Gorgeous color though and again a lovely example of the power of the red lips. I understand that people might not be too fond of this look, but I must say that the skirt feels fun and trendy. Would be better off with a black turtleneck and a faux leather jacket though, or black velvet! This look consists of chic, individual pieces, but doesn't work in its entirety. It would probably work without the pink top, which would be fierce on a red dress (minus the pearls, I don't like them). Well well, done is done.
Overall Thoughts
Though I always bring up the less, eh, chic looks in a collection I have to state that I overall liked this one. Perhaps there were only a few unexpected elements (like this dress and this style) and it was partly quite safe – but the majority balanced between trendy and stylish, contemporary and timeless. I especially enjoyed the first looks of the collection, but also the interpretation of the bigger fashion houses. What failed in the end to make this collection a complete hit, came down the details. Styling choices sometimes but often an element too much. I don't usually promote a "less is more" fashion, but it would be a favorable styling tip for the less stylish looks. Other than that, I apparently need to start wearing red lipstick more often!
Folks! What are your thoughts on Huishan Zhang Fall 2018? Did you like the wearability or do you want more crazy? Let's chat in the comments! Xx
---
Don't miss previous articles from the fashion weeks February 2018!
Brock Collection Fall 2018 – New York Fashion Week Review
New York Fashion Week February 2018 Summary
---