So red lips are always a good idea if you ask me. Perhaps not too easy under a face mask, but hopefully we don't have to deal with face masks for too much longer. Anyway! There's nothing that says you can't work a good red lip at home either. Here's how to style your red lips 2021!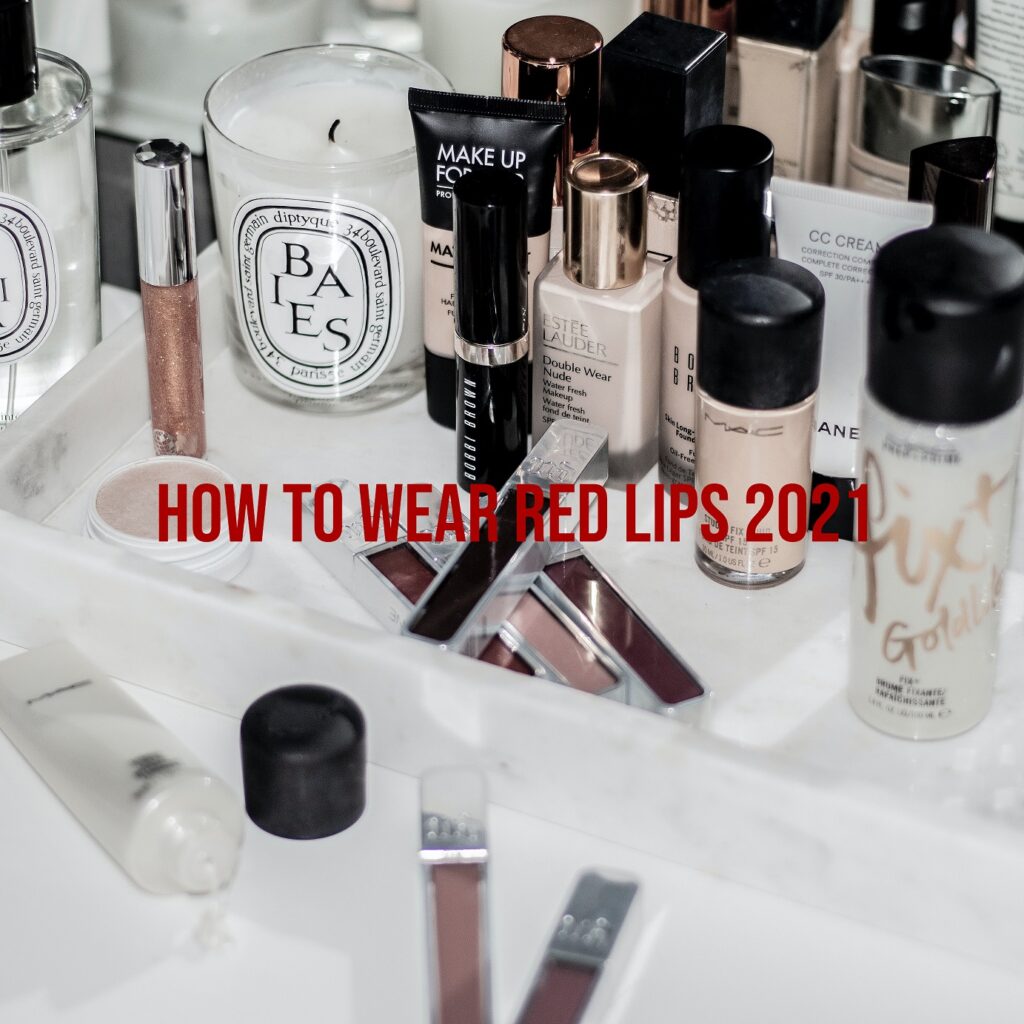 Red Lips 2021
With White Top
There's something incredibly crispy and striking with a white top and red lips! Doesn't matter if it's a simple basic white t-shirt, or a preppy blouse; it'll be a good match. I love the idea of working a simple white t-shirt and red lips. You could of course also go for a white sweater, or a white shirt or so! As always: work with what you got!
Red Dress
One way to intensify your red lips is to go for a red dress (or a red top). But it's something powerful with a red dress and a pair of red lips. It's a statement, it's fierce, and it's empowering! So if you're working a red dress this spring/summer – work it with a pair of red lips! This could also be great if you own a dress that's patterned, but with some red in it: it'll intensify the red shade. And of course, a red top also work!
Polka Dots
Black and white patterns are also a good idea with a pair of red lips! You could go for black and white stripes, gingham or whatever; but the polka dots are way too charming to be ignored. So if you own a polka dot dress/top, work red lips with the outfit the next time. Love this idea and one I return to often! 
Folks! How are you styling red lips 2021? Let me know in the comments below! Xx