Wait a minute! Who said you have to put away your knitted sweaters only because summer has arrived? There are plenty of ways you can wear your cozy sweaters (and cardigans) for summer, even though they might be associated with fall and winter. Here's how to wear your knitted sweater summer 2023: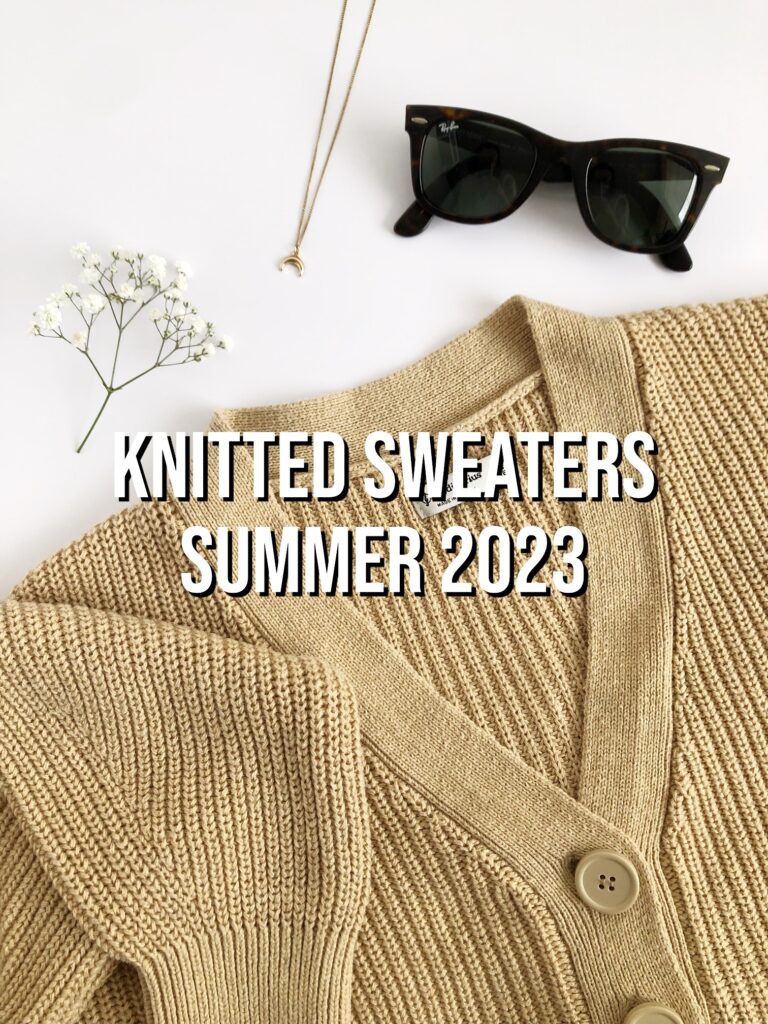 Knitted Sweater Summer 2023
Over Your Summer Dresses
This is probably my favorite of wearing a knitted sweater for spring and summer. Just love the way they balance each other. More specifically, if one of the items is patterned and the other one is in a matching color: you have a cohesive and stylish look. You could of course also do this with a cardigan!
With Culottes
The culottes are another popular clothing for spring. Love the idea of wearing patterned culottes with a colorful sweater. You can easily make this look more interesting by adding stylish accessories. For instance a pair of glam earrings will make it more preppy and some kitten heels will add the elegance.
Layered With a Blazer
If it's warm enough to skip the jacket, but not cold enough to skip the layers: go for a sweater and blazer look. Love the idea of a chunky turtleneck sweater under an oversized blazer. Pair with some leggings or fitted jeans for a balanced look. Why not some patterned leggings for a more captivating look? Or go for a check blazer to elevate things?
Folks! How do you style your knitted sweater summer 2023? Let me know in the comments below! Xx