Folks! Yellow is always a fun color for spring. It's not always the easiest color to pull off, but with some effort you can make it a part of your go-to fashion routine. Here's another article on how to wear pink 2021.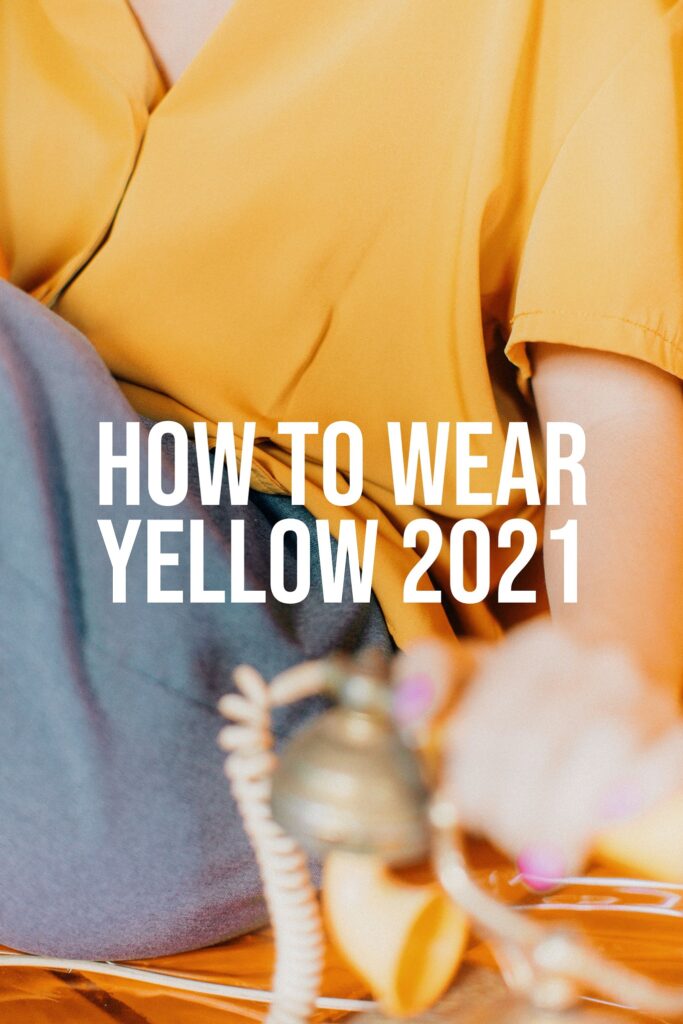 Yellow 2021
With Bright Denim Blue
Yellow is a lovely match with a bright denim blue. I'm thinking a yellow top with some high-waisted bright blue jeans for instance. Or why not a simple yellow t-shirt with a blue denim skirt? The neutrality of the denim fabric and the blue hue, will balance the statement of the yellow. You can also go for a cute yellow dress with a blue denim jacket or vest – perfect for spring! 
With Orange
If you want to make things more colorful, try and pair yellow with orange! The duo has such a nice, citrus, vibe to them. Love the idea of going for a colorblocking look with yellow and orange. You can mix and match these however you want. A dark green could be a nice third color, or why not some red accessories?
With Brown
One way to make yellow more retro, is to work it with brown. Especially if the yellow is a bit more faded, it'll be a superb fit with anything brow. Like a faux leather jacket or a pairt of suede boots. You'll have a sort of 70s vibe with this look, and you can make things even more interesting with a paisley pattern, or why not some retro florals?
Folks! How are your wearing yellow 2021? Let me know in the comments below! Xx