Transparent clothing pieces, or more like semi-transparent clothing pieces, have been trendy for a few years now. They're a great item for summer with their lightweight style, often preppy vibe and pastel colors. It's however not that easy to wear transparent materials, as the majority of us prefer not to be completely naked under. But no worries, here's how to wear transparent materials: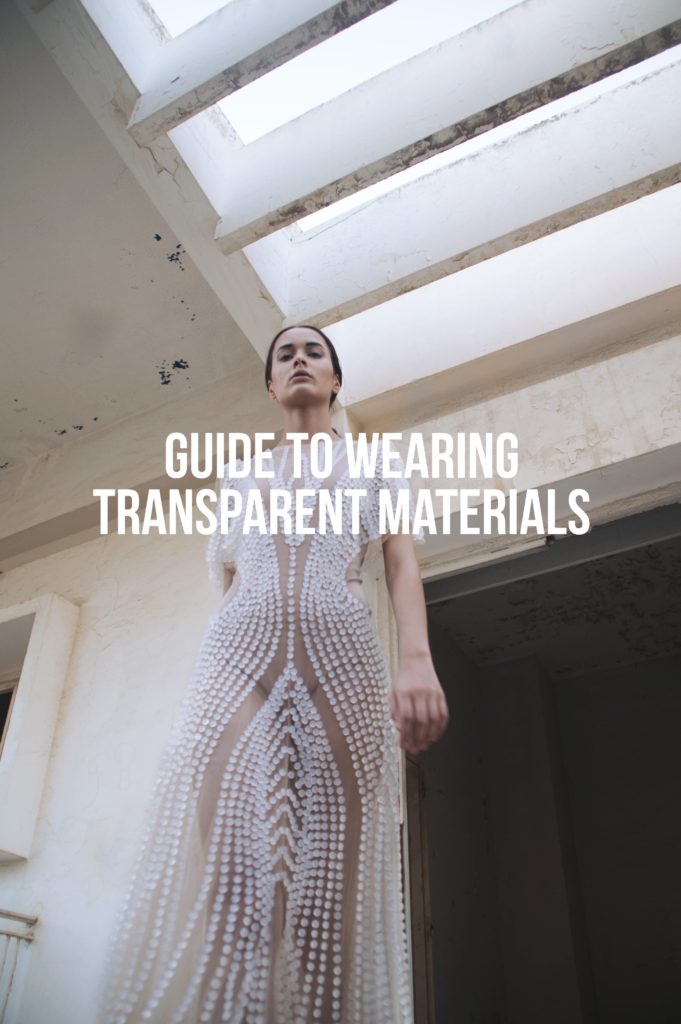 Transparent Materials
Cami Top
A lot of the transparent clothing pieces are either dresses or blouses. If you're working a semi-transparent blouse I suggest adding a cami top under. The cami tops are minimalistic in their style and a refined way of layering. Choose the cami top in either a color close to the transparent piece or a neutral colored one. A black cami top for a black transparent dress is a great match. Same obviously goes for a white cami with a white blouse and so on!
Skin Colored Clothes
Another way of working transparent pieces is to go for skin colored clothes. Invest in clothes that are close to your own skin tone. Investing in tops, skirts and fitted shorts in a color that's close to your skin color is a great idea in general too. Perfect to work when you're wearing transparent pieces, or clothing pieces in general that are more comfortable with some layers under. If you wear a colorful blouse, the outfit will look very tidy if you wear a skin colored top under! No harsh lines to "disturb" the impression.
Match The Color
What you also can do is to color match the piece you're wearing. If a dress is orange, work an orange top under. If you're working a green skirt, go for a green skirt under. This is also great if you want to make the transparent piece feel less statement and more neutral. Your outfit will also look more pulled together. Heads up though that the pieces you're layering with should be sans print. It can work if the transparent clothing piece is neutral in its style, but be careful that it won't get too messy. If you'll wear a print under, you'll draw attention to the layering effect.
Folks! Are you wearing transparent materials? What's your favorite way of matching? Xx