The white shirt is a timeless wardrobe staple! It's chic to layer up with a sweater, it's chic to go formal with a blazer. What people tend to forget is its wearability during summer. The crispy, structured, design of a white shirt is actually what your summer wardrobe needs!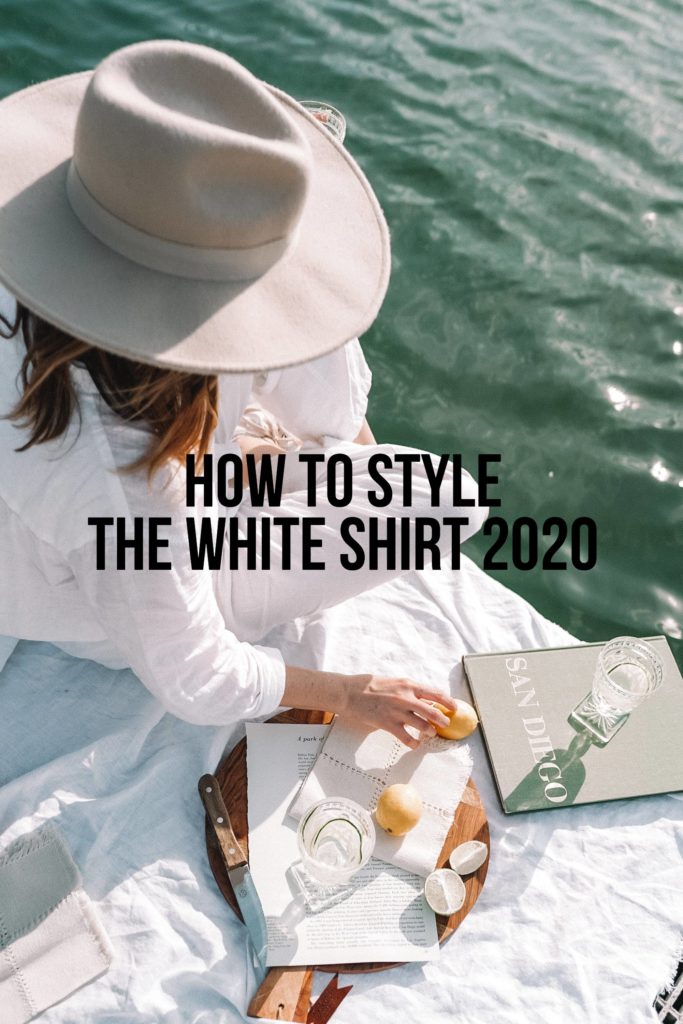 White Shirt Summer 2020
With Denim Shorts
One casual way you can style the white shirt summer 2020 is by pairing it with denim shorts. The denim shorts can preferably be high-waisted or just a bit edgy. Tuck in a part of your white shirtor do a loose knot in the front. I also suggest that you roll up the sleeves to a 3/4-length for an even more casual look.  You can also layer this outfit with a sweater or a cardigan. If your shirt is a bit transparent and you usually work it with a top under, go for a skin colored bra instead! Or to start with, if you're gonna buy a new white shirt – make sure it's not transparent 😉
With a Midi Skirt
I'm also a fan of working my white shirts with midi skirts. It leans towards are more glam, but elegant, look. As the white shirt is neutral, whatever style of midi skirt you own will be good to go. Pleated styles will give a more formal look whilst silk skirts will give a more glam look. Don't forget that you shouldn't button all the way up and you should definitely roll up the sleeves! You can also tuck in a part of the shirt for a casual touch!
With Cigarette Pants
If you wanna work a more formal style, I suggest you work your white shirt with cigarette pants. The cigarette pants are really chic with their defined structure and flattering shape. Gorgeous to work with a pair of mules or ballerinas. You can also go for a pair of culottes if you want a more loose style for summer! 
Folks! How do you wear your white shirt summer 2020? Let me know in the comments! Xx