If there's one season where the metallics are reaching their full potential, I'd say that that season is fall. Mainly because the metallics can be a bit heavy and suit the layered look of fall, but also that they're chic with the fall colors. They're just perfect to add to your fall outfit, as they'll add some glam and also reflect the light better. I've written down some ideas on how you can wear the metallics fall 2019 below: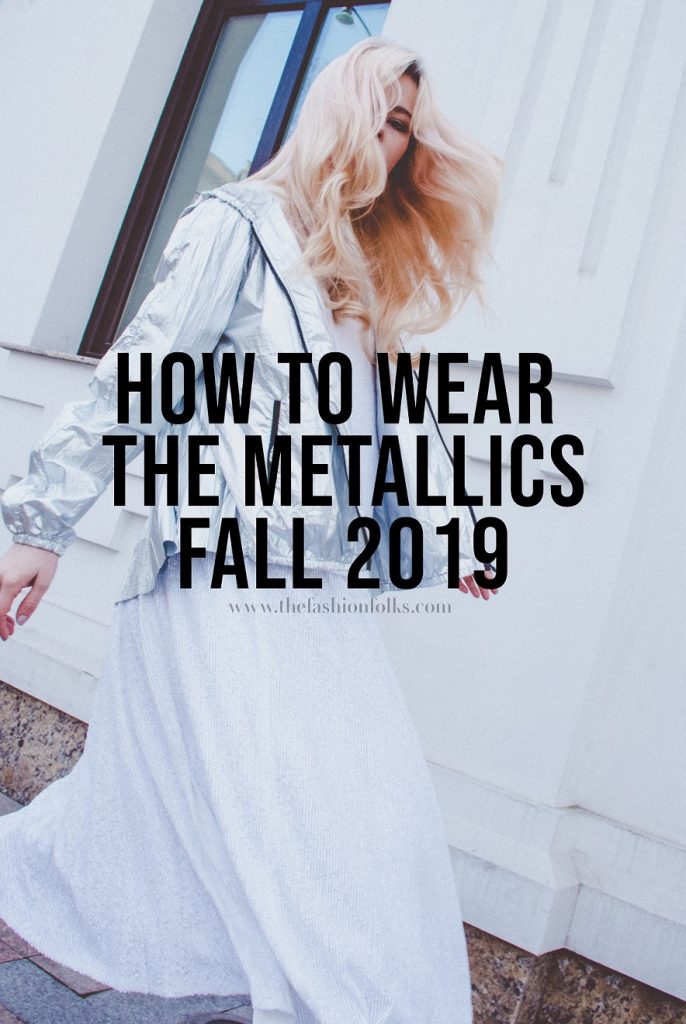 Metallics Fall 2019
With Jewel Tones
The jewel tones are great to do with the metallics. They are pretty deep in their hue, which is why it's nice to light up the outfit with some shimmering metallic. An emerald green clothing piece with a silver necklace/earrings will create a luxurious look. A yellow jewel tone will be stylish with anything gold. A plum color will work with both gold and silver. As for rose and copper, I think emerald green will do well, but also sapphire blue! I think going for a base in jewel tones will be a nice foundation to your metallic jewelries or why not boots as below?

With Silky Materials
Silky materials are luxurious and reflects the light well. That's why I love to do them with metallic shades too. A silky slip dress is a nice match with gold earrings and bracelets. I love the idea of going for a silk top in a trendy color (perhaps dusty rose) and intensify the glam and color with a rose gold. What's else with the silky materials is that they come off as quite light, which makes them perfect to pair with heavy metallics. Next time you wear a silk cami top, try and layer some metallic necklaces with it!
With Animal Prints
Lastly, I suggest pairing your metallic pieces with animal prints. Both the leopard print and the snake print are a great match with the metallics. Leopard is especially a good match with gold and rose gold, whilst the snake print is better off with copper and silver. So do your earrings, necklace and bracelets in colors that work well with your animal, if you want to maximize the effect. If you have pieces with a metallic touch, you can of course also do it the other way, let the metallic clothing piece be in center and highlight the outfit with the animal prints!
Folks! How are you working the metallics fall 2019? Let me know in the comments! Xx