Fall colors can be quite the entertaining thing to style, especially if you make sure to maximize their qualities. Learn more about colors and color combinations here.  Here's how to wear some of the fall colors 2020: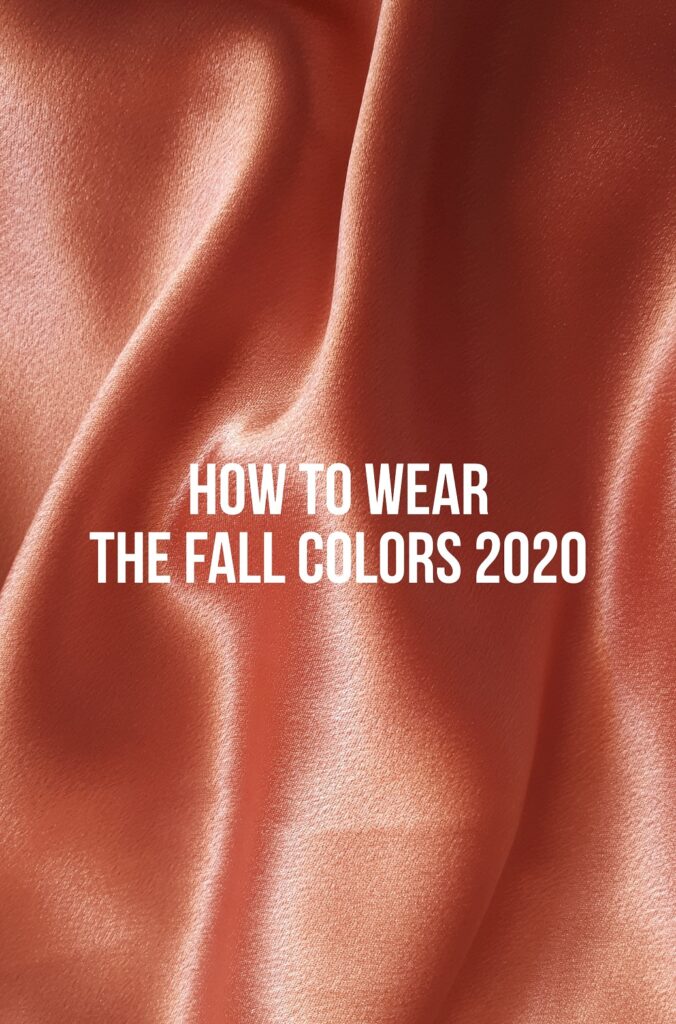 Fall Colors 2020
Mustard Yellow
This darker shade of yellow is a classic fall color. It's such a great color to wear if you really want to wear the essence of fall fashion. Mustard yellow is a great match with other fall shades such as navy blue, olive green and burnt orange. It can also be quite interesting with darker grey. If you want a crispy look, I suggest pairing it with some white or a pastel yellow for a better contrasting effect.
Copper
One of 2020's biggest colors is copper. It's quite the interesting color, being a somewhat combination of beige, brown and orange. The copper is therefore a color that's great to pair with all the three shades mentioned. Copper is also a nice highlighting color with white. As many of the other fall colors, it's also superb with, that's right, the fall colors. Copper with a forest green and navy blue is definitely an interesting idea.
Oxblood
Oxblood red is a color that has a lot of depth to it. My favorite way of working this shade is to pair it with other warm hues or red, pink or purple hues. It's a great shade with a bright pink, but also a lavender. Love the idea of going for oxblood with a plum shade or burgundy too. Oxblood can also be chic with a bright grey, if you want a look for the Holiday season.
Olive Green
This shade of green is also popular this year. I love it with metallic shades such as gold, silver or copper. Olive green can also be really chic with a baby green or even better, a pea green. If you want a more basic look, olive green is a chic match with brown and beige. Even white can work really well with olive green!
Folks! What are your thoughts on these fall colors 2020? Let me know in the comments below! Xx