I know! Such a cliché to write an article on how to wear red winter 2020. But honestly, isn't December all about embracing red? Well, at least if you ask me! Red is a superb statement if you want to go for a powerful, energetic and cheerful look all at once. I've written on how to work red before, but here's how to work red with some trendy touches!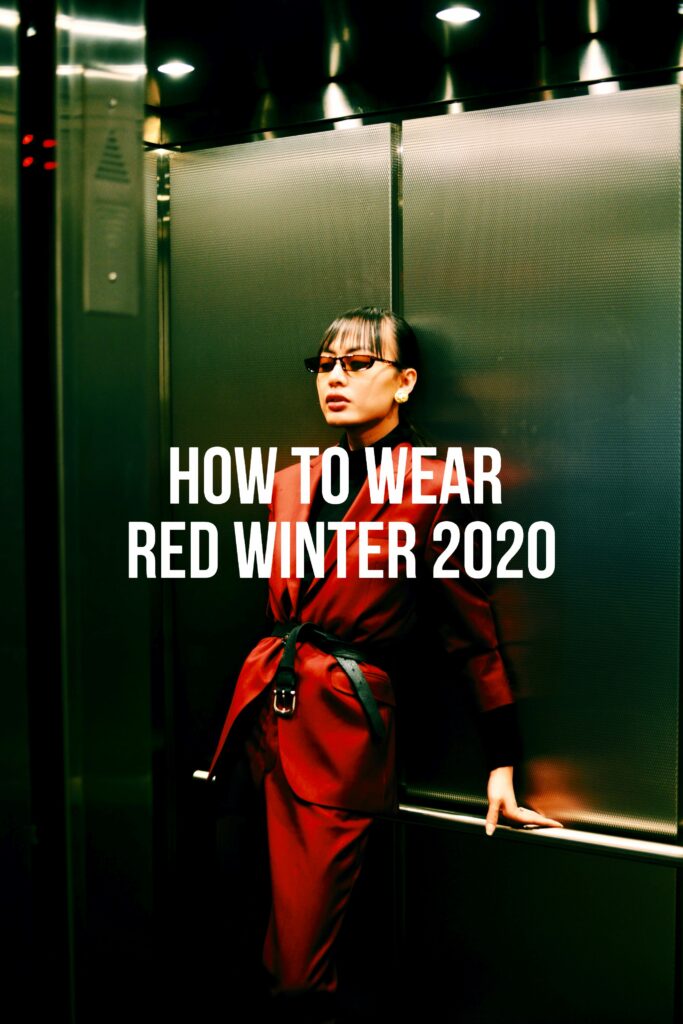 Red Winter 2020
With Leopard
Some think that red and leopard is an outdated combination, but I love it! I think the intensity of red brings out the intensity of leopard. Absolutely love the idea of working a red dress or top and a leo bag. Or why not a red jumpsuit with a pair of leopard boots? You can also do it as simple as you work something leopard with red lips or/and red nails. It's all about making it work with what you got!
With Pink
If you want to embrace the warm depth of red, you have to go for pink! I know, it's an intense color combination but it's so vibrant and good! I love when pink and red are done together as clothes, as the effect is such a statement. Doesn't really matter how you pair them, but if you have a red clothing piece and a pink – try it. If you think the two clash, it might be that one color is warm and the other one is cold. So if you own more than one piece of the two colors, try and match the ones that share the same hue. If you can't make it work, let one of the colors be more dominating (such as adding more of the color, or "hiding" the other color a bit) and it will even out the clash.
With Gold
It's of course a must to add some gold to your red outfit! This is such an easy way of adding a bit of luxury to your outfit. Go for gold colored jewellery or paint your nails in a gold hue. If you own anything in gold, it can of course also be a good idea to go for red lips, shoes or a red bag! Just make this duo pop!
Folks! Do you have a favorite of these ideas for red winter 2020? Let me know in the comments below! Xx