So purple is a major color 2018 and I must say that fall is one of the best seasons to explore the color. You have the classic plum shades, the trendy lavender and the warm burgundy. In other words, there's a color for every mood, occasion and person! Here's how to wear purple fall 2018: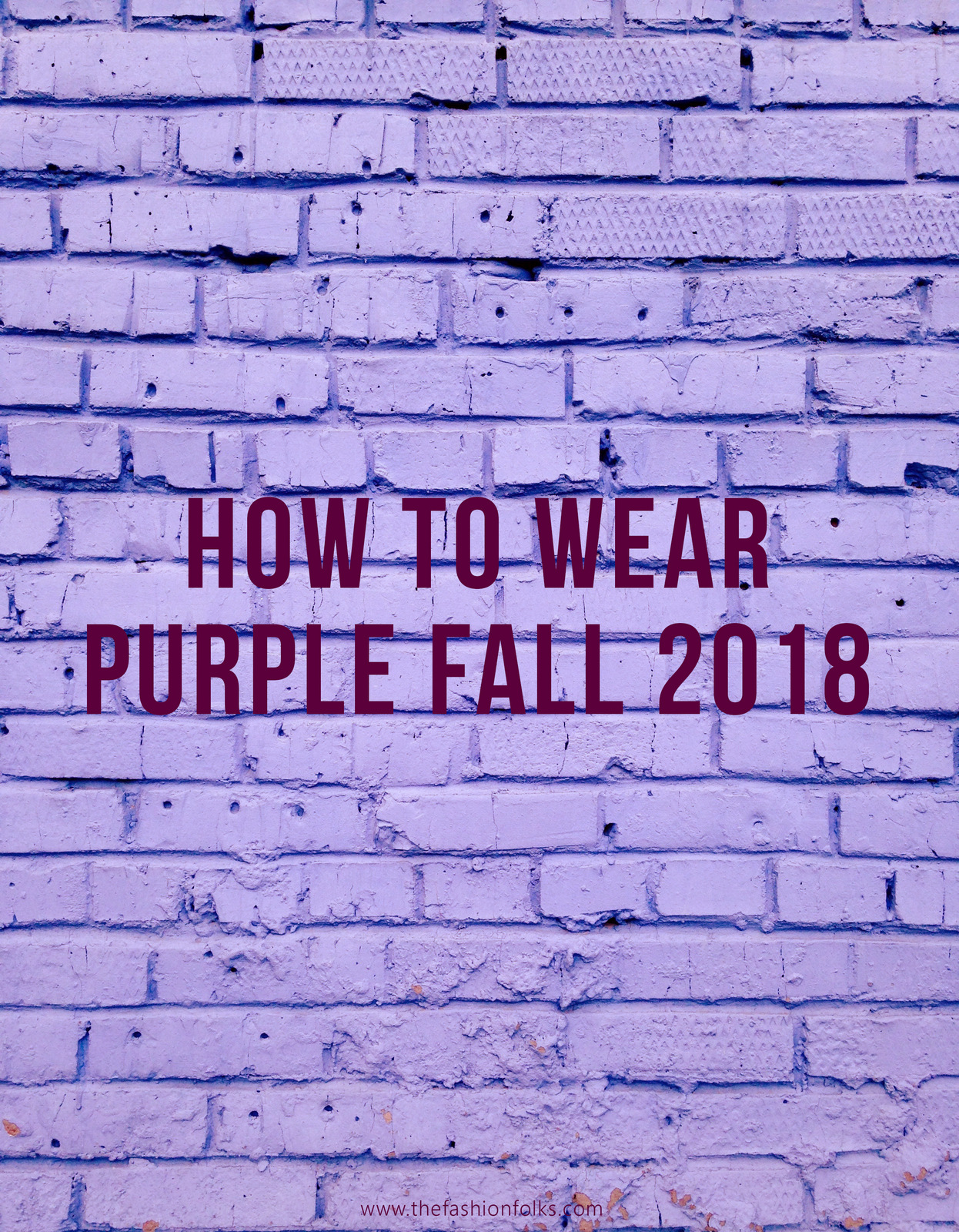 Photo by David Pisnoy on Unsplash
Purple Fall 2018
I'd say there are mainly three colors that purple is about this fall, two of which are trendy and the third one a classic fall color. The first trendy color is ultra violet, that was named the color of the year. Ultra violet has been done a lot in the collections for the season, being common for dresses and pantsuits. The second trendy color is the lavender shade. Being a popular hue in the 1980s and 1990s, it's only logical that the bright purple shade is back in style. Much alike the ultra violet style, lavender has been popular to do for suits, dresses and also skirts. The third color for fall 2018 is the burgundy color. With its rich hue, burgundy is a popular color for fall and is often seen in knitwear, blouses and accessories. Burgundy is one of those colors that returns each year and is a staple to rely on!
How To Wear Purple Fall 2018
What I like about purple this year is that anything kind of goes. To begin with, you can choose the shade of purple you're most comfortable with. After that you're free to either pair it safely with the neutrals (like black, grey, white) or go more bold with the fall colors (like navy blue, forest green and mustard yellow). If you want more specific styling tips: Ultra violet is most stylish to pair with silver metallic and white. Perfect for Halloween too with some orange to go with it. Lavender is an easy shade to work top to toe and is a lovely match with other pastels. It's also a nice match to pair it with red. Burgundy is a must to try with the other fall colors, as it brings out the cozy vibe. I also think burgundy is a fun color to work in different textures, like faux fur/leather, knitwear or suede. It's something with the dark and warm hue that brings out the best in those materials.  Burgundy is also pretty with a nice copper or camel shade, though a bit more statement perhaps!
Street Style Inspiration
Lastly, some street style inspiration! How chic isn't the first outfit with the purple blazer? A simple way of making the outfit wearable for the everyday life when keeping it with the neutral tones. Stylish to add it as an accessory in the second outfit, love the classic vibes when done with a trench. Also the third one is so good for fall! See how crispy and fresh purple looks when paired with that white skirt? Trendy and wearable!
Folks! How do you wear purple fall 2018? What are your best shades to match it with? Let me know in the comments! Xx