Linen is truly the material of summer. It's been out of the spotlight for quite some time, but found its way back last year. The material breathes easily and is therefore comfortable to wear during hot summer's days. Linen is also interesting from a styling perspective, with its more rough texture. Here's how to wear linen 2020: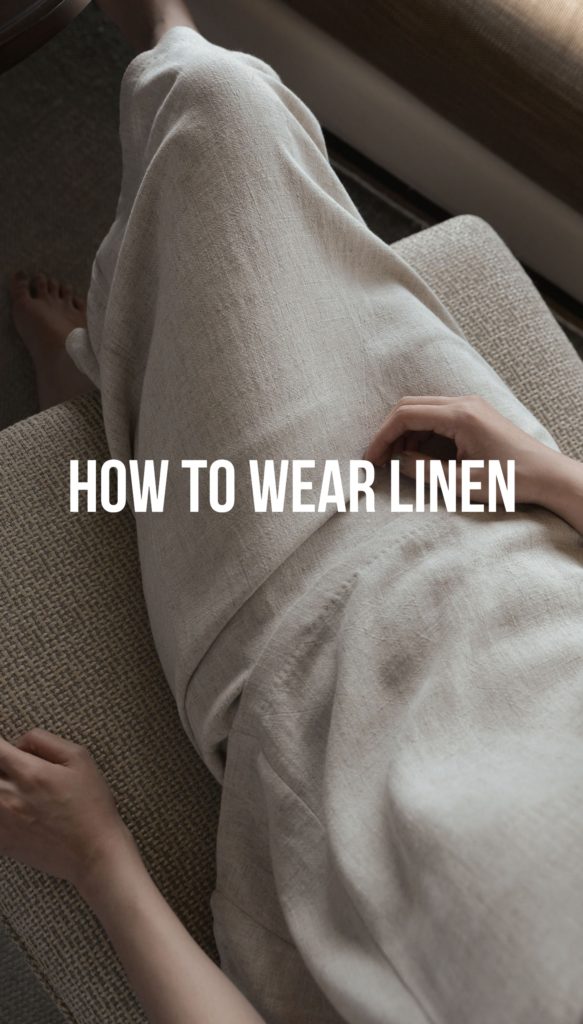 Wear Linen 2020
Earthy Colors
Clothes in linen are often done in beige, white or brown. Other colors that are common include olive green, navy blue and blush. All of these colors are fairly neutral and earthy in their tone. Pairing linen clothes with other earthy colors is therefore a stylish idea! Dressing yourself in earthy colors for summer is superb if you want to work some color, but you're not comfortable with popping shades. With what colors and how you're gonna dress linen is dependent on what you're clothing piece looks like, but a general rule is that all earthy colors can be paired together. Just try and keep the color scale to two colors, maximum three.
Denim
As the linen material is quite distinct in its texture, it's chic to pair it with another more statement material. Denim is a chic go-to material for summer with its high wearability. A pair of denim shorts and a linen shirt tucked in is a chic idea. A linen dress layered with a denim jacket for a chilly evening is another terrific idea. You can also work a denim shirt tucked in with some linen pants or a skirt!
Straw Accessories
If you want to enhance the earthy, natural, vibe of linen I suggest you go for some straw accessories! The straw accessories and linen is a match made in heaven. A straw bag or hat will enhance the casual style of linen in the best way. This is especially true if you choose straw accessories in a beige or brown hue. 
Folks! How to your wear linen 2020? Hit me up with your best styling tips! Xx