It's always fun to pay attention to the details. For fall, there are plenty of details one can add to the outfit. Details have the power to make outfits more interesting, and also more personal as you can be more specific with what you want to wear. Moreover, it's easy to add some trendy touches if you want to mix up your style a bit. Here's how to wear details fall 2020: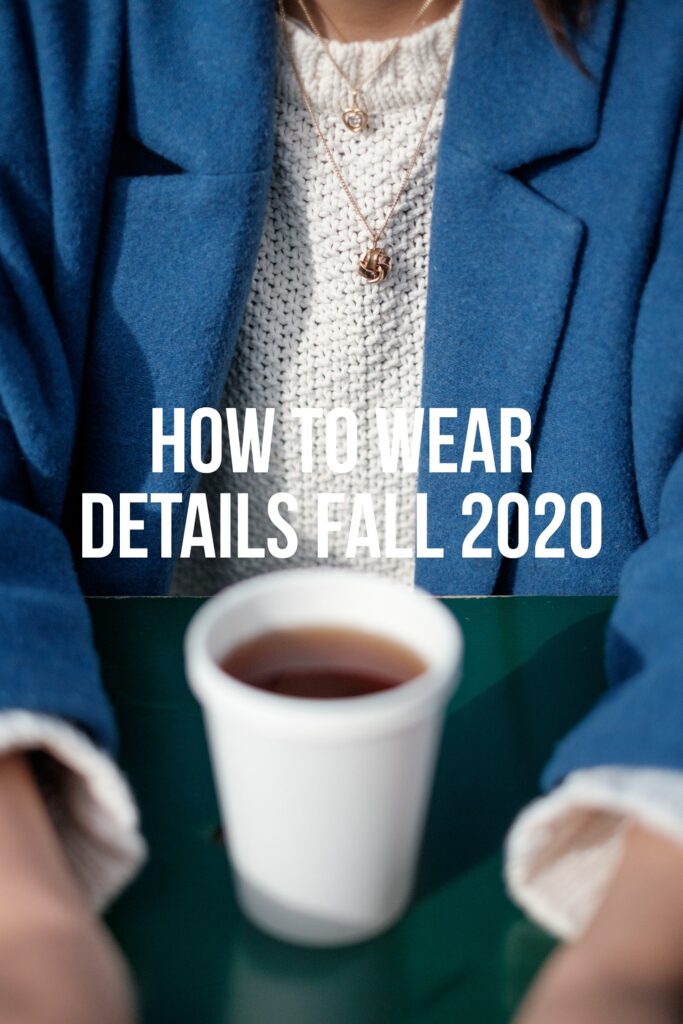 Details Fall 2020
Color Contrast
One superb way of working details is to use them in a color contrasting way. Whether you're working a belt, a beanie or a bag – make sure it contrasts the main color(s) of the outfit. It can be chic to still keep it in the same color scale, but go for different hues. Maybe a wine red beret to a pink dress, or a dark purple bag with a lavender skirt. It can also be chic to go for a detail in a pattern. Perhaps snake patterned boots with a pair of jeans, or a polka dot scarf with a white shirt. The idea is to pick accessories/details that are opposing the main vibe of the outfit.
Layer It Up
It's also popular to layer your accessories. Either if you go for a layered look with a scarf, or if you layer your jewellery such as layered necklaces or rings. Layering can also be about creating a layered look, and let the layered style be a detail itself. Perhaps a fitted top with a denim shirt and a knitted vest over? When it comes to layering details fall 2020 it's especially popular to layer necklaces, but also adding some pattern through belts, bags and shoes! 
Add the Extra Touch
My best tip when it comes to pulling off details, is to put your clothes on and start mixing with the details once you know the clothes. That's when you can add a belt, some earrings and rings. Or maybe you want to keep it more clean and just go for a statement bag and neutral shoes. It's often at this stage you'll pull the outfit together. If you think your outfit is dull, add a patterned detail! Or layer it up with a scarf, a beanie and some matching gloves!
Folks! How do you work details fall 2020? Let me know in the comments below! Xx