As many of you know, coral is the color of the year! I already stated in my first article on the subject that I do think this color is perfect for summer. In addition to that, I should also say it's a great one for the beauty life as it's adds warmth with its bright hue. Here's how to wear coral summer 2019 – the beauty edition!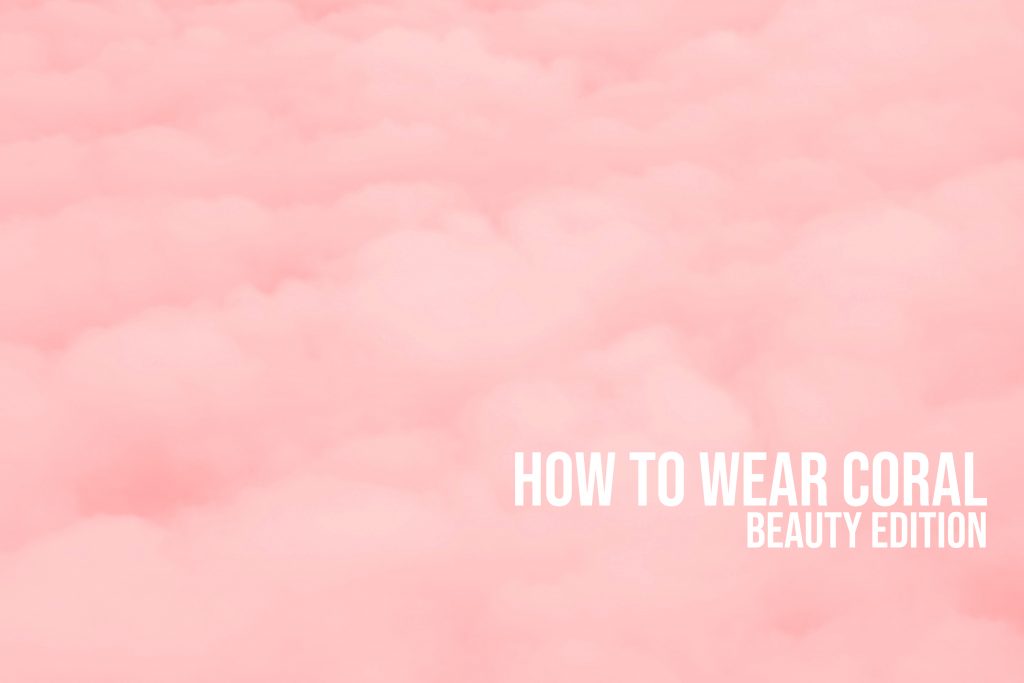 Coral Summer 2019
Eye Makeup
If you want to go bold with the coral color, I suggest doing coral as eyeshadow or eyeliner.  It's a way of working with a more energetic makeup look but not having to do your "regular" orange, red, mauve or pink. Coral is nice with all eye colors too if you ask me, so the pop will for sure be a good statement! It's also really trendy to go for only one eyeshadow this year, so why not try and do that? Coral is complementary with pink and orange so blend well if you want to neutralize it! You can also go for a less intense coral shade and also do it matte if you want it more wearable.
Lipstick
A coral lipstick is another great way of embracing this trend! It's similar to the orange and pink shades, as mentioned, which is why it's a pretty simple transition. A coral lipstick is a lovely match with freckles and bronzy skin. You can also go for a lip gloss if you want it more glowy for summer. A coral lipstick can be favorably enhanced with some coral colored earrings or a necklace. A white or bright grey top can also be ways of intensifying the color. 
Nail Polish
The way I'm embracing coral this summer is mainly through nail polish though. I love to go for bright nails during spring and summer. It's a simple way of embracing colors and a fun way to contrast other bright colors. I'm that kind of person who matches the finger nails and toe nails, so it's quite the outfit detail! You can make the nails more interesting with a simple pattern or paint the tip in a contrasting color. Coral can be stylish with Klein blue, a forest green or a deep red! 
Blush
Lastly, don't forget to go for a coral blush! If you like when your blush is more warm, and you usually go for orange shades, try a coral blush. It's more light and flirty, so it's perfect for a fun and playful summer's makeup look! You can keep the rest of the makeup look neutral if you want to center the look around the cheeks. But it's fun to keep it retro with an eyeliner or some glossy lips! 

Folks! How are you wearing coral summer 2019? Let me know in the comments below! Xx