Boots might not be your typical choice of shoes for spring, but they are surprisingly useful! Especially for the transitional period, they're a fun partner with any pastel of spring. Here's how to wear boots for spring!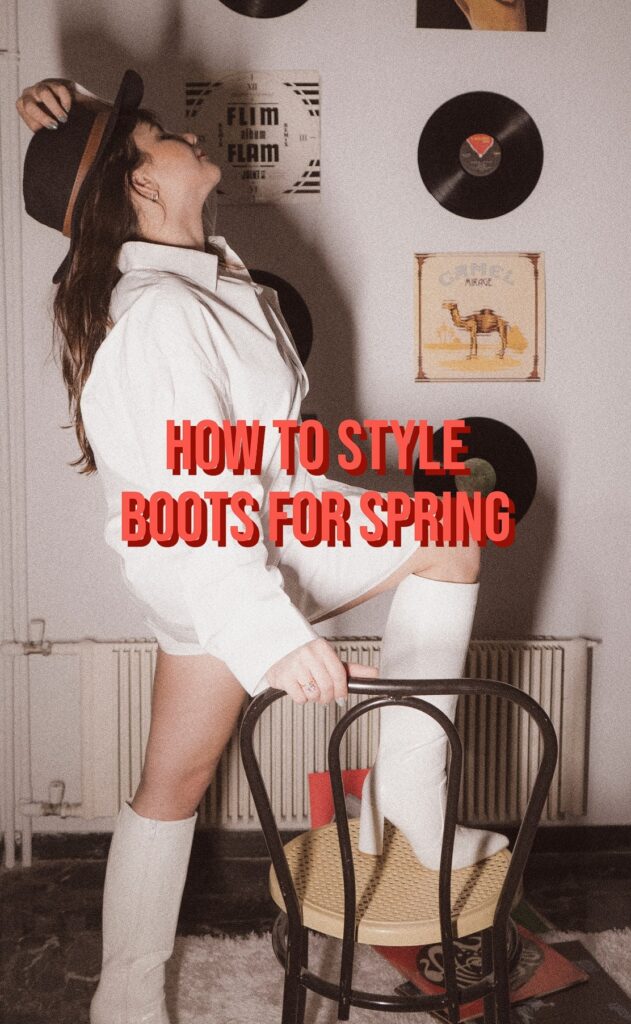 Boots for Spring
Pair it With Bright Clothes
The best way to work boots for spring, if you want to create that effortless chic look, is to pair the boots with some bright clothes. I'm talking about sweet pastels, primary colors and neon. Especially pastels are a popular choice for spring and in combination with boots, they create a fun contrasting effect. Boots with white jeans or light blue jeans can also be really chic. 
Add Soft Materials
Another thing to focus on is to go for soft materials. Pair your boots with soft silk skirts or tulle dresses for a fun effect. Also pants done in a refined style are gorgeous with some edgy boots. Perfect if you can match your skirt/dress/pants with your boots, but if not, the classic good ol' black boots are a perfect match. If you own boots in white or beige, they'll give a more sophisticated impression.
Patterned Life
Boots with anything pattern is also a good idea! For instance, a pair of patterned pants with some cool boots will give you that "effortlessly stylish" look. Or how about a floral dress with your go-to boots? The idea is that the fun style of the pattern will be balanced by the edgy look of the boots. Perfect if your boots have a higher shaft and you pair them with maxi/midi dresses or skirt for a smooth effect. Then you can skip that awkward gap between shoes and the hemline of the dress/skirt.
Folks! How do you wear your boots for spring? Let's chat in the comments below! Xx