I know spring is around the corner, but before embracing it with open arms, let's stay a bit longer in the winter fashion and talk about some typical winter clothes. After all, there's probably some weeks of transitional fashion ahead of us, so this is the time to get the most out of your winter clothes. Here's how to style three winter clothes: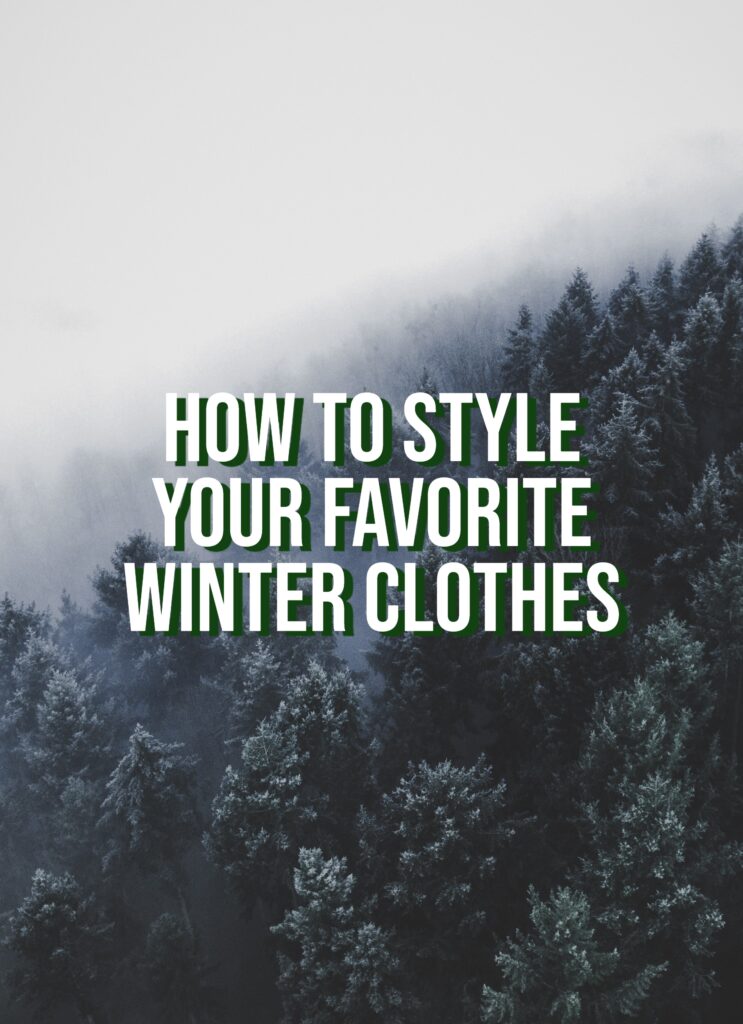 3 Winter Clothes
The Maxi Coat
The maxi coat can be done justice in several ways. One thing is to work it with some stylish high boots, as mentioned in this article. You can also make it more wearable by adding a belt around the waist for a more defined look. Also love the idea of wearing matching beanie and gloves as a way to frame the maxi coat. For instance, a beige maxi coat with a pink beanie and pink gloves? Let's go! If you think maxi coats are too heavy and long on you, work it with heels or wear matching pants/shoes for an elongating effect. Also wearing a bigger scarf around your neck will balance the volume of the maxi coat. Lastly, a random thing is to wear a crossbody bag, as the diagonal cut the bag creates will define the coat a bit better.
The Chunky Boots
I do love the idea of wearing the chunky boots with skinny jeans and a puffer jacket. The volume of the jacket will balance the chunkiness of the boots. If you want to go for a casual look, your chunky boots will be perfect with a pair of colorful leggings and a chunky sweater. As for anything more glam, make sure to go for fitted pants and a more voluminous top. Also a good ol' blazer will be a fun combination with chunky boots.
The Cozy Sweater
Don't we all just adore a cozy sweater? I know I do and I know I have too many! The cozy sweater is a gorgeous match with patterned pants or palazzo pants. Anything bottleg will also do. I'd tuck in a part of the sweater for a more defined style, or I'd make sure to match the color/s with the pants. Adding a shirt under the sweater will make it more formal, and so would an oversized blazer. Love the idea though to work your cozy sweater over a silk dress or organza dress for a surprise contrast. Also don't quote me on this, but matching your beanie with your cozy sweater is so cute? A baby yellow knitted sweater with a baby yellow beanie? Where can I find it?
Folks! How do you style your winter clothes? Let me know in the comments below! Xx