Okey, I know. Most of us know how to work our sweaters in fashionable, wearable ways, but there's nothing wrong with mixing things up a bit. Here's a guide on how to style your sweater 2021.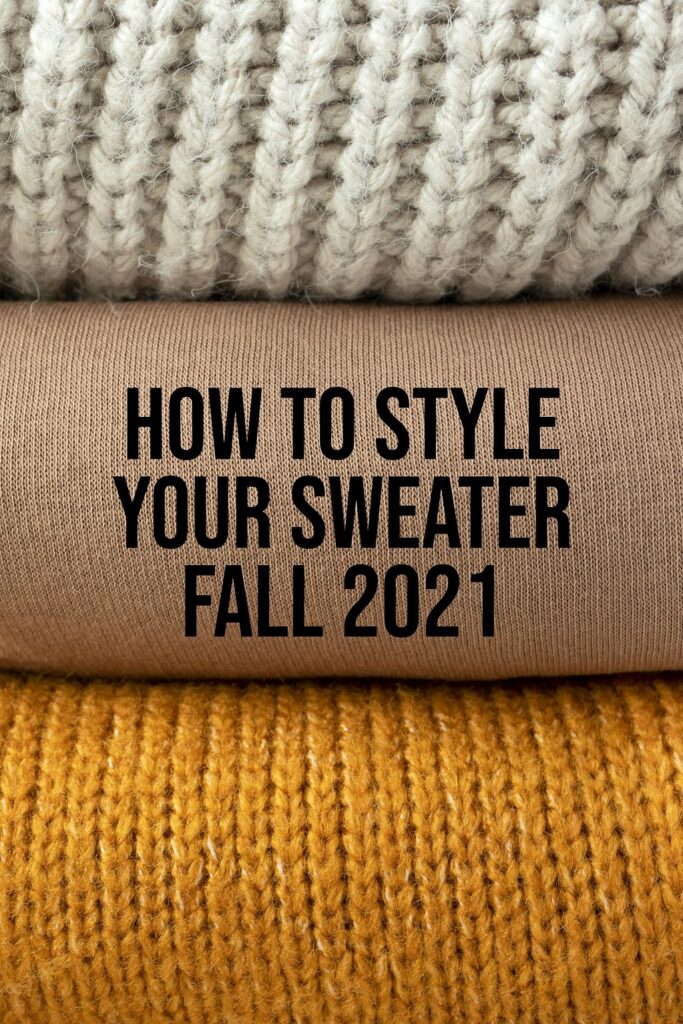 Sweater Fall 2021
With Vests
One trendy way to work sweaters this fall is to pair them with vests. Knitted vests á la the 90s are extra trendy, but leather vests, suede and faux fur are always a great idea for fall. You can easily mix things up with working two different colors, or keep the colors in the same hue, and you'll have a more clean and monochromatic look.
With Oversized Pieces
Is it a better time for the oversized fashion life than fall? Nope, don't think so. This fall you should pair your knitted sweater with oversized pieces such as a blazer or a coat. When working an oversized item, you might want to go for a more fitted sweater to avoid a bulky look. You could also go for an oversized shirt with an oversized, chunky, cardigan. Also love the idea of doing a sweater with a statement 70s jeans to get that retro vibe. So chic to work with a suede jacket!
With Leather
A knitted sweater with a pair of leather pants or a leather jacket is a combo that never gets old. This fall you can mix it up a bit with a pair of patent leather pants instead, or why not suede pants? The idea though is to let the material mix be in focus. If you go for black leather pants, pair it with black leather boots for the ultimate, elongating, effect. But for warmer days, a pair of kitten heels could be a cute alternative.
With Glam Details
I know that sweaters are often more casual than preppy, but you can easily make a sweater more glam by adding glam details! This could be a fitted shirt to wear under the sweater. Or you could add some necklaces for a glam look. A pair of statement earrings can also be an option, or why not go for a brooch? I also love the idea of working a knitted sweater with a sequin skirt, I mean, who says fashion shouldn't clash?
Folks! How are you working the sweater fall 2021? Let me know in the comments below! Xx