I wrote an article on how to match your beanie here, so how about talking a bit about the scarf 2021? I mean, of course you can and should wear a scarf however you like. But as with all things in life, there is always room for improvement. Here's how to style your scarf 2021!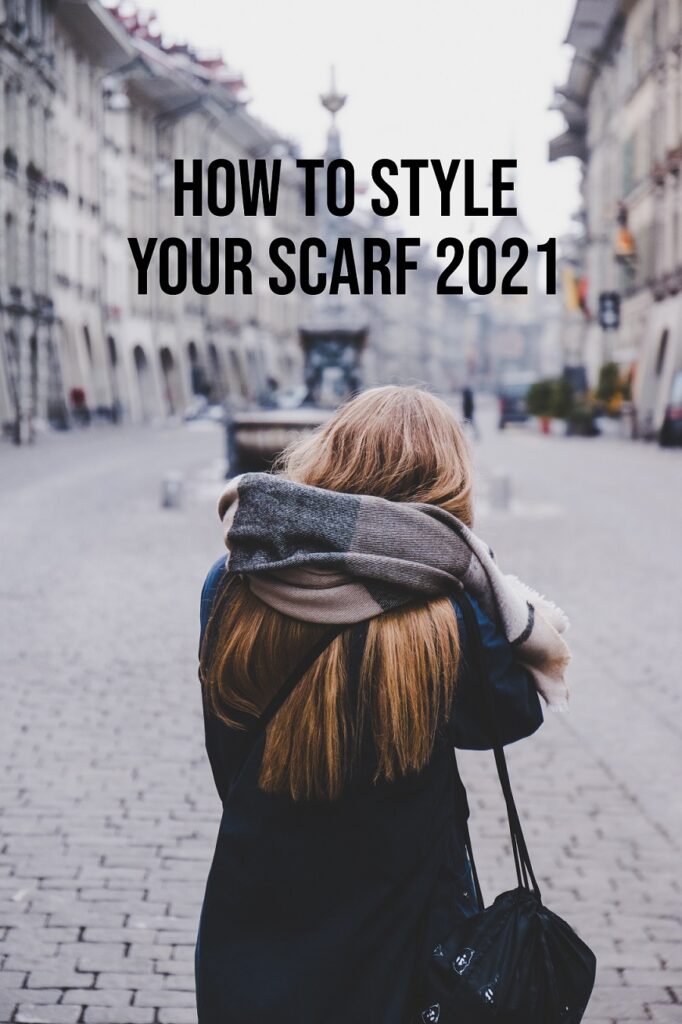 Scarf 2021
Match it With Pants/Shoes
I mean, this is obvious, but it's always nice to "anchor" your scarf in the outfit and through that, make the outfit more cohesive. Matching your scarf with your pants/shoes will create a well-balanced outfit too, as you won't concentrate one color to one area. You don't have to choose the obvious route and go for pieces in the exact same shade, you can go a step darker/lighter depending on what you have in your closet. And choose to go for either pants or shoes. Also, a big plus if one is patterned!
Make it Chunky
A genius and simple way of adding volume to your outfit is to make your scarf chunky. Find a way to tie it in a style you like to add that extra volume. You can also just do one or two casual wraps around the neck. This is a favorable way of wearing your scarf if your outfit has a straight or slim silhouette. And if you're looking for a new scarf this season, why not try a blanket scarf? They're the coziest and make a really good fashion statement.
Elongate Your Outfit
If you need to add some height to your outfit, or maybe your jacket/coat is cropped and chunky, you can just let the scarf hang around the neck. As a scarf will add two long vertical lines to the outfit, they'll elongate it. If you feel like you need some additional height, go for heels or choose jeans and shoes in the same shade.
Folks! How do you style your scarf 2021? Let me know your best ways in the comments below! Xx