It's kind of a tradition by now to every winter write about how you can style white. What's great is that every year there are new perspectives in fashion and thus, new ways you can style white! Here's an article on how you can style white winter 2021: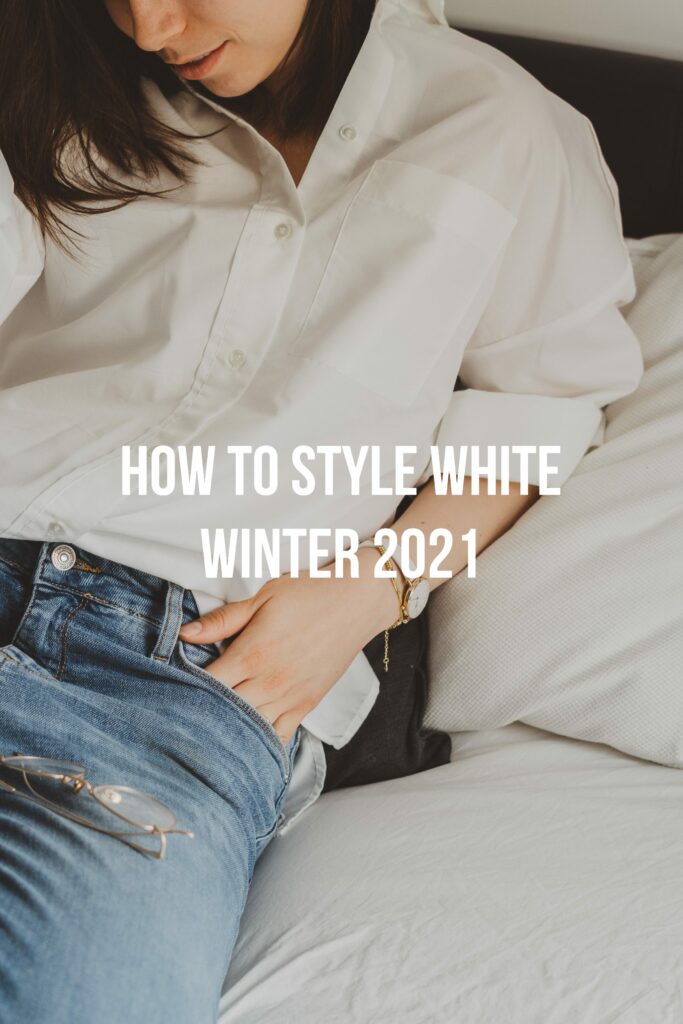 White Winter 2021
With Pink
One way to work white winter 2021 is to pair it with pink! I mentioned it in this article, but it needs to be mentioned again. Pink and white is such an adorable combination. Especially pink done in a brighter hue such as baby pink or a dusty rose. Doesn't really matter how you work the combination, make it fashionable with what you got! If you own a coat in white, go for pink accessories or the other way around. Keep in mind that this is a bright and often warm combination so avoid harsh third colors. Go for more white or grey if you want to keep the vibe intact. Something red will also be a great match. If you like to dress after season, white, pink and red is quite the matchy combination for Valentine's Day!
With Leopard
The leo pattern isn't going anywhere anytime soon! So you might as well work it with white. As the leo pattern has a tendency to be more heavy and intimidating, matching it with anything white will make it more wearable. Quite the good idea to go for white as the main color and work leo boots or a leo bag to make it pop. Love the idea of a white knitted dress and a leo clutch with a nice pair of red lips! You can of course also go for a leo top with a pair of white jeans, quite the dynamic duo!
With Beige
White and beige is a popular combination when it comes to neutrals. Keep in mind though that this color combination works the best when the white is warm as well as the beige. Mixing cool and warm shades are seldom a good idea when it's done with bright colors. Anyway, don't think about this too much either. You'll notice if it's a match or a clash. The best way to work white and beige is honestly how you prefer and with what you got. Both colors are gorgeous as dominating, as well as highlighting. What's also superb is that both shades are universally flattering, so it's kind of foolproof that you'll make this duo work. If you'd like to make the outfit a bit more interesting, adding a snake print could be useful. Or a color that's fairly earthy, such as a warm orange, a dark green or a dove blue! Let the third color be an accessory! 
Folks! How do you work white winter 2021? Let's chat in the comments below! Xx