I hope 2023 will be a fashion year of colors. Haven't we've had enough of all things beige already? There are thankfully several captivating colors that are trending this year, and here are some ideas on how you can style them. Here are the trendy colors 2023: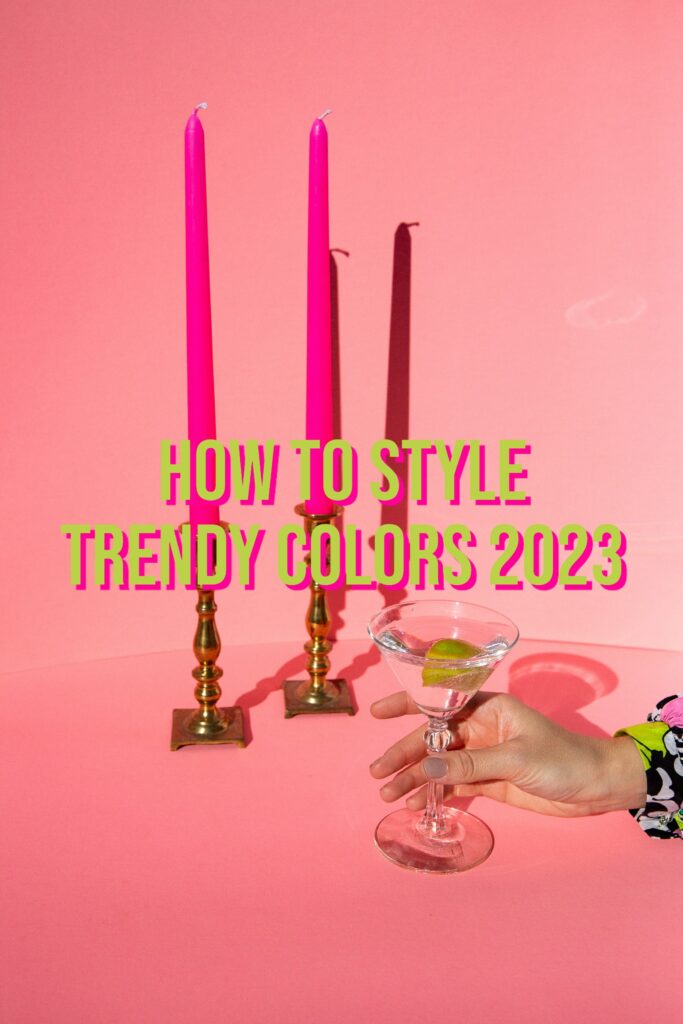 Trendy Colors 2023
Hot Pink
I already wrote about hot pink last year, when it emerged as the celebrities' nr 1 favorite color. This was mainly thanks to Valentino and Pierpaolo Piccioli's eye for the perfect hue. Hot pink 2023 is still all abut that monochromatic look. Go for all pink top to toe to embrace this look fully. You can also keep it more neutral by wearing it with denim blue, white or anything beige/brown. Red is also a nice hue with hot pink.
Lavender
This pale shade of purple has been in the spotlight for some years now, but isn't going anywhere anytime soon. It's applicable both on the 70s fashion and the 90s, as well as the early 00s. Lavender is a gorgeous match with the other pastels, especially baby pink and baby blue. All shades of blue are honestly gorgeous with lavender. Any denim blue, white, beige or grey will also do.
Bright Red
Is Rihanna making red hot again? Well, probably if you are to analyze her choice of color for her Super Bowl performance. Red is honestly the most classic color that's out there and can be worn and combined in countless ways. A personal favorite is to work red with anything pink! Red and orange are also a favorable combination, as well as red with purple. I think warm colors when I style red!
Folks! How are you wearing these trendy colors 2023? Let me know in the comments below! Xx