Some prints are trend sensitive, other prints are more timeless. As for the prints fall 2022, stripes have made a major comeback, as well as the beloved paisley print. Leopard is still, ofc, a reliable print. Here's how to style timeless prints fall 2022: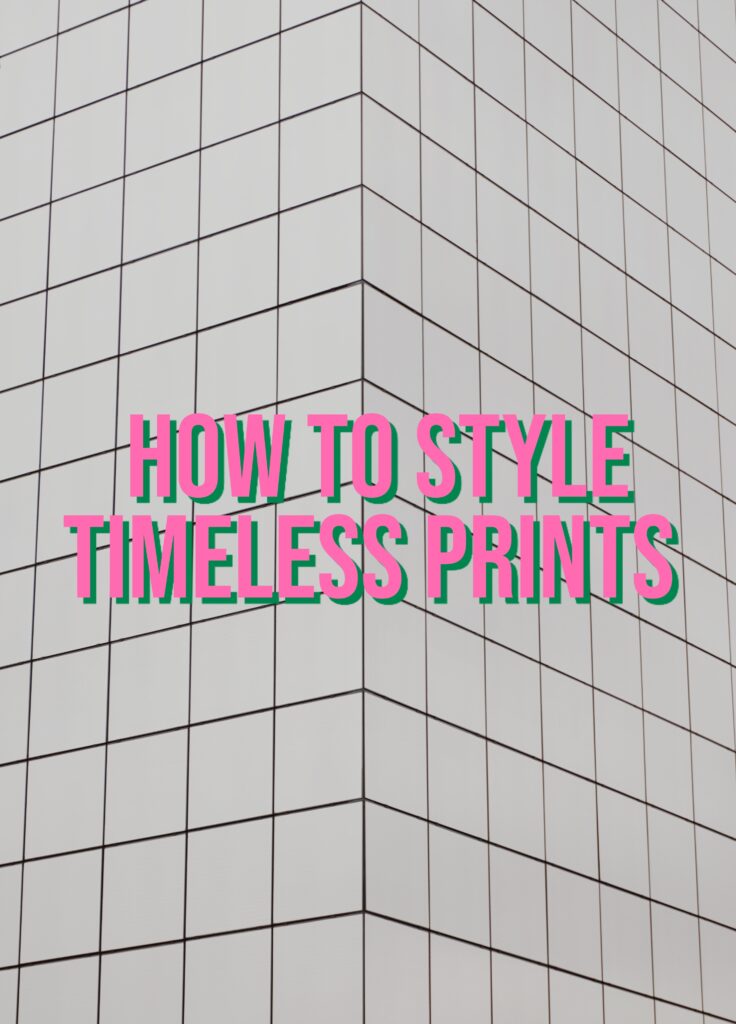 Prints Fall 2022
Stripes
I've already made an article on the stripes fall 2022, which you can find here. I always thought stripes are superb with any bold color such as any neon, or the primary colors. If you want to make your fall fashion more colorful, go for a bold color with a striped clothing piece. You can also make your outfit more dynamic by adding another print, such as floral or check! Anything stripes and classics such a denim or leather is always a great choice.
Paisley
The paisley pattern is a sweet embodiment of the 1970s fashion. I think it works really well in its retro context, so add anything denim, faux fur, brown leather or A-line to the print. Love the idea of a pair of 70s jeans and a paisley blouse to go with it. A paisley dress with a denim jacket is another chic, retro, look! If you want to add some color to your paisley print (which often has brown or beige as the main color), go for orange, yellow or turquoise. 
Leopard
I don't know if I really need to give any styling tips on leopard, I've already talked about this print sooo many times. Find an article here and another one. What I can say however, specifically for fall 2022, it'll be really chic to pair it with your trendy striped sweater. Also, leopard work really well with any shade of green (which is having a major moment right now), as well as the equally trendy lavender and bright yellow. Or why not a fancy pink! Not to forget, leopard with gold jewellery is another reliable match. 
Folks! How do you style timeless prints fall 2022? Let me know in the comments below! Xx