One of my favorite clothing for summer is undoubtedly the voluminous dress. It is a perfect fit for warm summer days and at the same time, it gives you that nice fashion statement without too much effort. Here's how to style the voluminous dress 2022: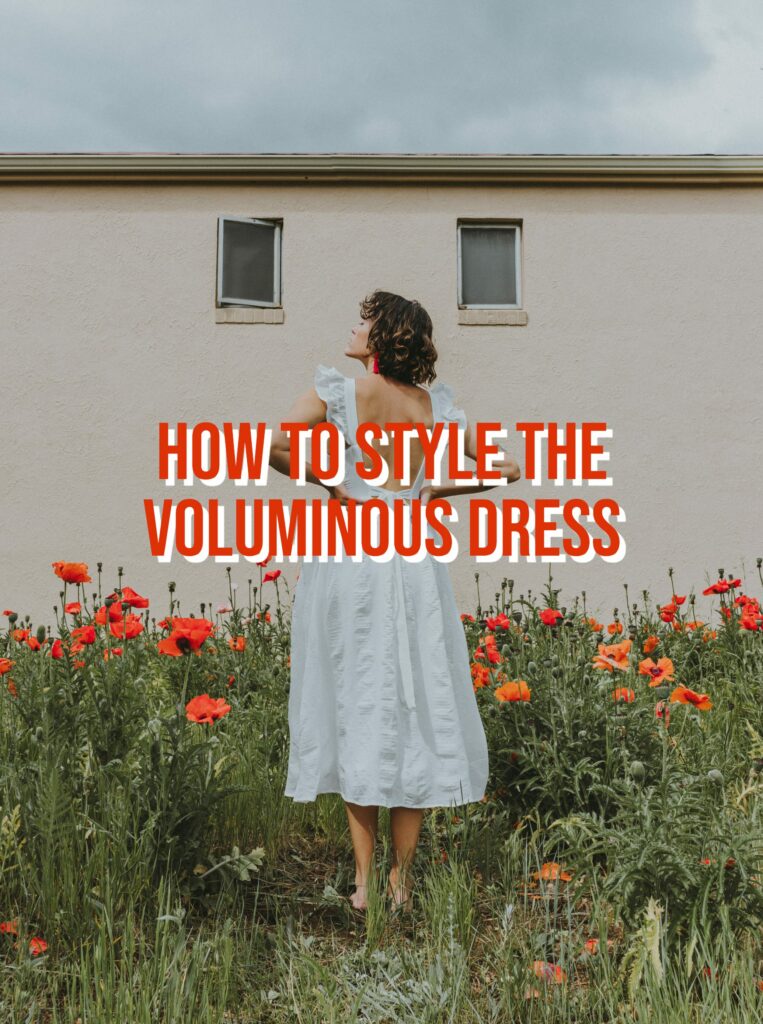 Voluminous Dress 2022
With Minimalist Details
As a way of dealing with all the fabric, it's favorable to keep your accessories simple and clean. For instance, choose details that have a minimalist style such as sandals without any embellishment and done in one color. Going for a bag in a more rectangular shape is also a good idea, as well as choosing subtle jewellery. By doing all of this, you centre the attention to the shape of the dress.
With an Updo
Getting your hair out of the way (if you have longer hair) is another superb idea! Doing anything from a classic ponytail to a chic minimalist bun are great ideas. The idea is once again to put the attention on the dress and balance the volume a bit. If you don't want to do a full hair updo, add a scarf to your hair or do a braid or add an Alice headband for some structure. Read more about trendy accessories here. 
With Kitten Heels
A very specific idea is to add kitten heels to your voluminous dress! Or classic slippers work perfectly well too. But with kitten heels in specific, it's great with something that's neat and with a bit of heel to create a nice complement to the voluminous dress. This is perfect if your dress is a bit longer too.
Folks! What are your thoughts on the voluminous dress 2022? Let's chat in the comments below! Xx